Following a dominant and bloody third round stoppage of Jessica Penne (video highlights here) in the main event of last Saturday's (June 20, 2015) UFC Fight Night 69 from the O2 World in Berlin, Germany, UFC women's strawweight champion Joanna Jedrzejczyk said she wanted to take some time off after fighting three times in seven months.
Unfortunately, news has come today that she won't have much of a choice, as Ariel Helwani revealed on today's (Mon. June 22, 2015) The MMA Hour that Jedrzejczyk's manager Shu Hirata informed him she had suffered a badly broken thumb and could require surgery.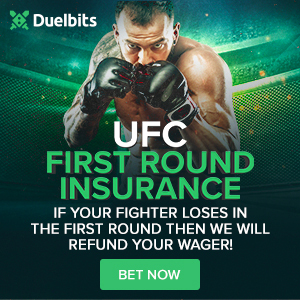 Jedrzejczyk systematically picked apart the No. 3-ranked Penne with a devastating mix of Muay Thai strikes, a sport in which she was champion in her native Poland, dismantling her with elbows, knees, and he unparalleled crisp and powerful boxing. At several points she unleashed vicious flurries that badly bruised and bloodied Penne, opening up her nose in the second round. It's unclear as to when Jedrzejczyk broke the thumb during the bout, but one of her endless finally earned a stoppage from Marc Goddard in the third round.
With a spotless record intact, 'Joanna Champion' said she wanted to return around November or December in her post-fight interview, but that could definitely be pushed back to a later date if she is forced to undergo the surgery to repair her thumb.
Although it's not official, UFC 190's anticipated clash between No. 2-ranked Claudia Gadelha of Nova Uniao and former WSOF women's strawweight champion Jessica Aguilar should produce the next contender to Jedrzejczyk's 115-pound belt. The two fighters are largely considered the only legitimate threats to Jedrzejczyk's iron grasp of the throne, but a lot could happen if 'Joanna Champion' is forced to sit out for an extended period.
Photo Credit: Kyle Terada-USA TODAY Sports