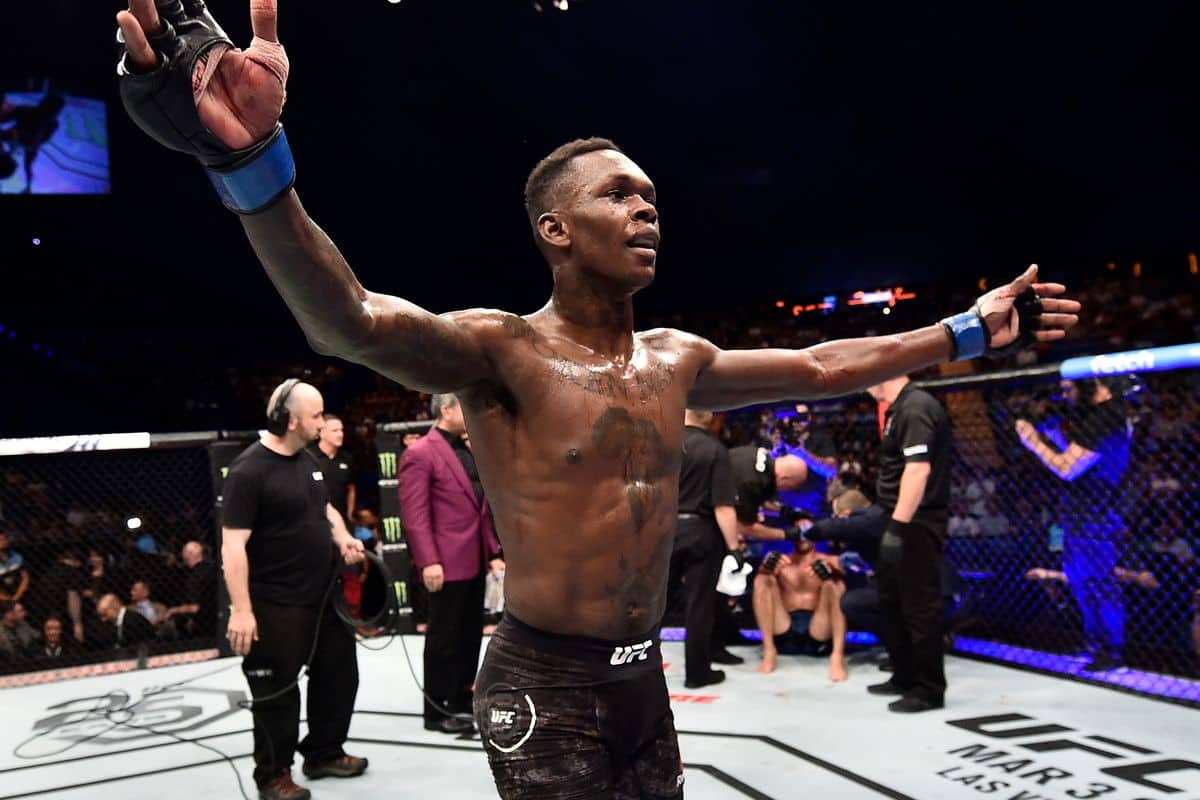 Decorated kickboxer and rising UFC middleweight contender Israel Adesanya has gained quite a bit of attention since making his UFC debut this past February partly due to his somewhat brash personality, but primarily due to his creative and elite level striking.
In fact, his striking style has drawn comparisons to that of troubled all-time great Jon Jones while his personality has drawn comparisons to that of Conor McGregor.
Adesanya, however, feels it is 'disrespectful' to compare him to any other fighter:
"For me, it's not about Jon Jones," Adesanya said during a media scrum yesterday (Via MMAjunkie). "It's just, I mean, I feel like it's disrespectful to compare me or what I've done throughout my career to someone else – whether it be Anderson (Silva), Conor (McGregor), Chael (Sonnen), whoever. I just feel I'm not the next blah blah blah. I'm the first me, and the one and only me. So people need to get used to it.

"The comparison's cool, but it's not really cool."
The 28-year-old will return to action this weekend, as he's set to take on Marvin Vettori on the UFC on FOX 29 main card. And despite the recognition and attention he's been receiving, Adesanya made it clear not to expect anything from him:
"Don't expect anything from me in life," Adesanya said. "Expect the unexpected, because a lot of people might be expecting like, 'He's gonna do this, he's gonna try and do that, he's gonna be this guy.' But I'm me, you know?

"I might be feeling different on that day. I might be dark on that day. I might not even talk. I might just chill, or I might be real bubbly. I might give you guys a whole song and dance an everything. But, yeah, just expect the unexpected. Always expect me to bring my best when I'm in that cage."
How do you see his fight with Vettori playing out?