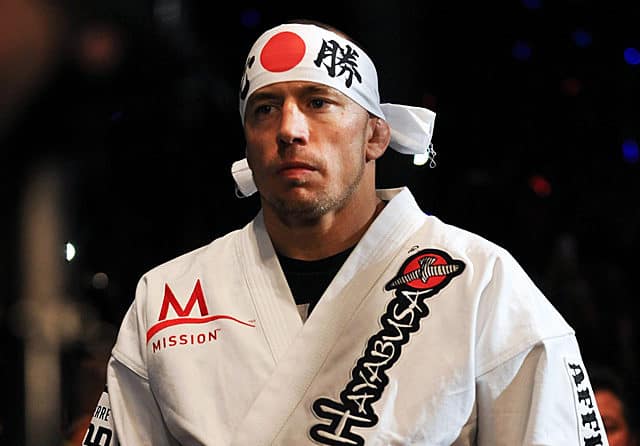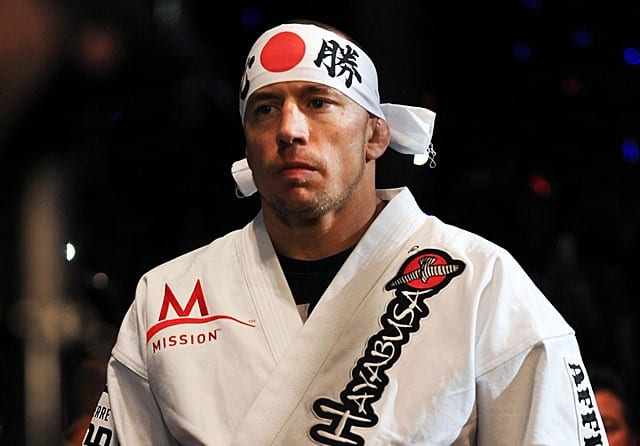 After months and months of speculation in regards to whether or not the fight was actually going to happen, it has now been made official that middleweight champion Michael Bisping will take on returning former longtime welterweight king Georges St. Pierre at UFC 217 on Nov. 4, 2017 from Madison Square Garden in New York City.
St. Pierre, who hasn't competed since earning a highly controversial decision victory over Johny Hendricks in 2013, is widely considered to be the very best welterweight of all-time, but he has never competed at middleweight. If he does indeed beat Bisping, however, he will be required to defend the title at 185 pounds, as it's stated in his contract with the UFC:
"I have to defend my title," St-Pierre said on today's (Aug. 14, 2017) edition of The MMA Hour. "It's written in my contract. I have to defend my title if I win."

"That wasn't my initial plan, but I understand the UFC's point of view," he added. "They want to protect their titles. They don't want to delay the defense of their titles, because they don't want to make people wait."
As far as the fight with Bisping goes, many have criticized the UFC for booking the bout given the fact that St. Pierre is a natural welterweight. "Rush", however, admits that it's the fight he wanted, and the fight that could offer him the biggest reward:
"That's the fight I wanted," St-Pierre said. "That's the fight Michael wanted. And I think that's the fight people wanted to see."

"I wanted my risk to be worth it," St-Pierre said of fighting Bisping. "I wanted to try something that I never attempted before. For me, fighting Michael Bisping is the most rewarding thing I can do right now."
Given that he's 36-years-old and hasn't competed in four years, many have also wondered if St. Pierre's return is simply a one-off, or if the Canadian star will stick around for a few fights. In regards to that, "Rush" said that the plan is to win the title before defending it against interim champion Robert Whittaker:
"You never know in advance," St-Pierre said. "But if we follow the logic, that's what the UFC told me. That's what they signed me for."
What do you make of St. Pierre's plan?
If you enjoyed this story, please share it on social media!