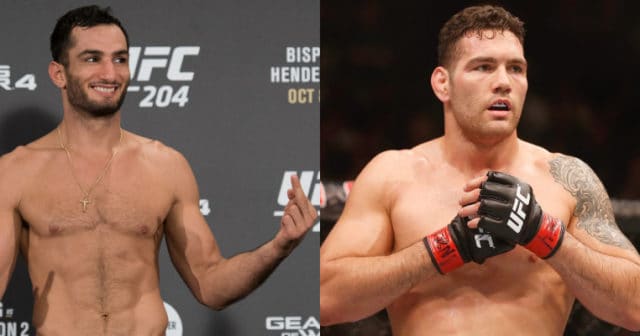 No. 5-ranked UFC middleweight contender Gegard Mousasi recently extended his winning streak to four with an impressive stoppage victory over Uriah Hall last month in Belfast, Ireland, and it appears as if he is now gunning for a bout with a big name.
"The Dreamcatcher" took to his official Instagram account earlier today (Dec. 20, 2016) to call out No. 4-ranked former champion Chris Weidman. Mousasi said that the fight has already been offered by the UFC and he urged Weidman to accept it:
@ufc offered u the fight days ago, @ChrisWeidmanUFC . Suddenly u have disappeared. Accept the fight already. I am waiting,Pal.#DontBeScared

— Gegard Mousasi (@mousasi_mma) December 20, 2016

Weidman is coming off of back-to-back losses to former champion Luke Rockhold and potential title challenger Yoel Romero, although he remains a legitimate contender in the division and would provide Mousasi with quite a unique test.
If Mousasi, a former Strikeforce champion, cannot land a bout with the New York native, however, he isn't worried, as he made it clear that he's willing to take on all 'volunteers' on his way to the top:
I am working to get the belt. If the top guys won't accept I am prepared to take volunteers. @ufc @arielhelwani

— Gegard Mousasi (@mousasi_mma) December 20, 2016
Is a bout between Weidman and Mousasi one that interests you?
If you enjoyed this story, please share it on social media!