UFC Fight Night 68 is set to go down tomorrow night (June 6, 2015) from the Smoothie King Center in New Orleans, Louisiana. Although the event lost its originally scheduled main event between newly crowned light heavyweight champion and Ryan Bader, the card still features some interesting bouts, and should be a great night of fights. Here are five reasons why you should tune in to tomorrow night's fights:
Does "Dangerous" Dan Have Anything Left In The Tank?
A former champion and a legend of the sport, Dan "Hendo" Henderson has hit some rough times as of late, dropping five out of his last six bouts, and losing three by way of finish. At 44 years of age, many are calling for Henderson's retirement, but he may have one more chance to prove that he still as something left in the tank, as Tim "The Barbarian" Boetsch seems to be a tailor made matchup for Henderson. Both men have ridiculously durable chins, and are probably more than willing to stand in the center of the Octagon and slug it out. Does "Hendo" have another "H-Bomb" left in him, or is time to hang up the gloves for good?
Which Rising Heavyweight Will Continue His Way Up The Rankings?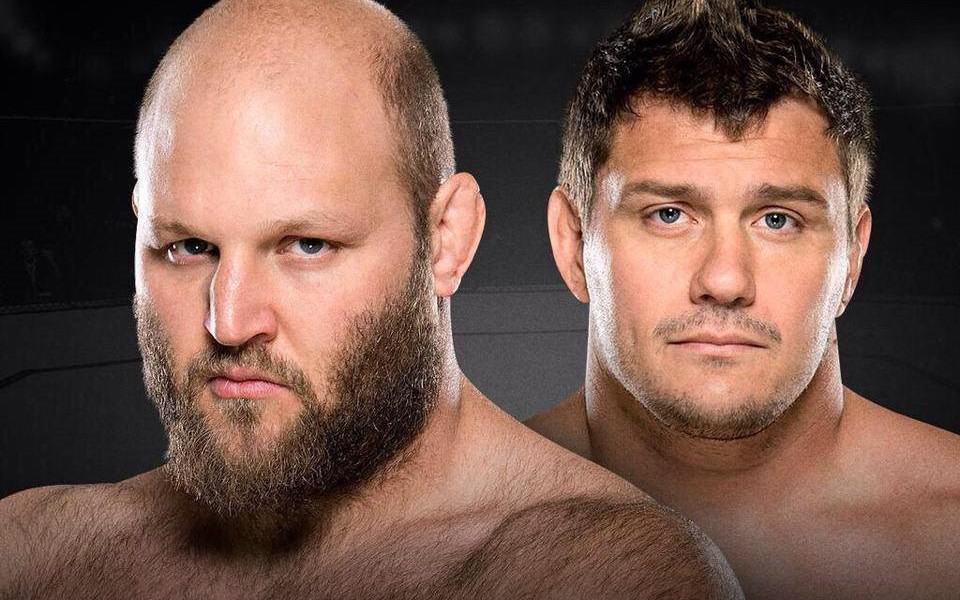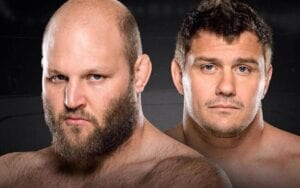 In the co-main event of the evening, surging heavyweights "Big" Ben Rothwell and Matt "Meathead" Mitrione will square off in what's sure to be a slug fest. No. 9-ranked Rothwell is coming off two-straight wins, a third-round TKO of Brandon Vera in August 2013, and more recently an ultra-impressive first-round TKO of Alistair Overeem last September. Mitrione has looked amazing as of late as well, scoring three-straight first-round knockout victories over Shawn Jordan, Derrick Lewis, and Gabriel Gonzaga. The victor will ultimately put his name on a short list of heavyweight contenders, and it will be interesting to see which man gets it done tomorrow night.
Can Dustin Poirier Be A Force At Lightweight?
Formerly being ranked inside of the top-5 at featherweight, Dustin "The Diamond" Poirier decided to move up to a more natural weight at 155-pounds after dropping a devastating first-round TKO loss to now title challenger Conor McGregor at September's UFC 178. Poirier started his second stint at lightweight rather impressively when he scored a first-round TKO victory over Carlos Diego Ferreira in April. Now fighting in his home of Louisiana, "The Diamond" will face off with the tough, and game Yancy Medeiros, who is riding a two-fight win streak, and look to break in to the top-15.
Can Joe Soto Be Anything Special At 135-Pounds?
Joe Soto has had an unusual run in mixed-martial-arts. He was scheduled to make his UFC debut on the prelims of UFC 177 last August, but when former champion Renan Barao fell ill and was forced out of his main event bout, Soto stepped up on a day's notice to meet bantamweight champion TJ Dillashaw in the main event. Soto actually gave "The Viper" a solid fight, taking the champion to the fifth-round before being finished. Despite the respectable performance, the circumstances were a bit surreal, and we will now get to see if "One Bad Mofo" is the real deal as he takes on a very strong wrestler in Anthony Birchak.
Which Faber Victim Will Bounce Back?
Francisco Rivera recently dropped a highly-controversial submission loss to former champion Urijah Faber at December's UFC 181. Rivera was actually seeing some success until an alleged eye poke gave "The California Kid" the opportunity to sink a choke on. Alex Caceres also suffered a submission loss to Faber last summer at UFC 175, and also fell short against Messanori Kanehara last September. Now paired against each other, Rivera and Caceres are both-riding two-fight losing streaks, and each man needs a win to remain somewhat relevant in the division.
Stay tuned to LowKickMMA for more Fight Night 68 coverage.