The UFC finally delivered on a big card after a few consecutive lower-level Fight Night cards, bringing fight fans a blockbuster event in Chicago featuring what should have been two title fights and a preliminary card that could pass for a high-profile FOX Sports 1 card.
Prospects turned into contenders, a new champion was crowned, and overall UFC 225 was exactly the kind of card fight fans had been waiting for.
Let's take a look at the five biggest takeaways from Saturday night: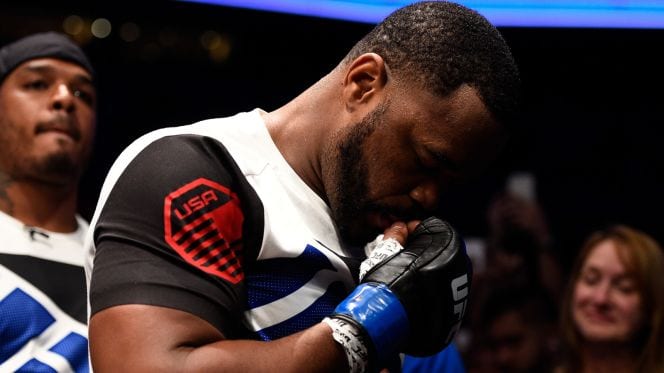 5. Rashad Evans Needs to Hang 'Em Up
Former light heavyweight champion Rashad Evans moved back to the weight class where he had his most success on Saturday night after a dismal run at middleweight.
Evans took on Anthony Smith, who was also moving up from middleweight. A few years ago, "Suga" would have likely dominated the likes of Smith with his suffocating wrestling and power doubles.
But that Evans is long gone these days, and Evans paid dearly for it against Smith, who leveled the former champion with a knee in the clinch less than a minute into the fight.
Evans had been knocked out before, but never this quickly. 53 seconds to be exact. It's clear now that no change in weight class is going to save Evans's fighting career, and with his job working the UFC on FOX desk to fall back on, there's absolutely no reason why he should continue fighting.
The former champion has been fighting at the elite level for almost a decade, and really has nothing left to prove.
On the flip side, Smith looked incredible at his new weight class, and the callout of Sam Alvey is on point for both men.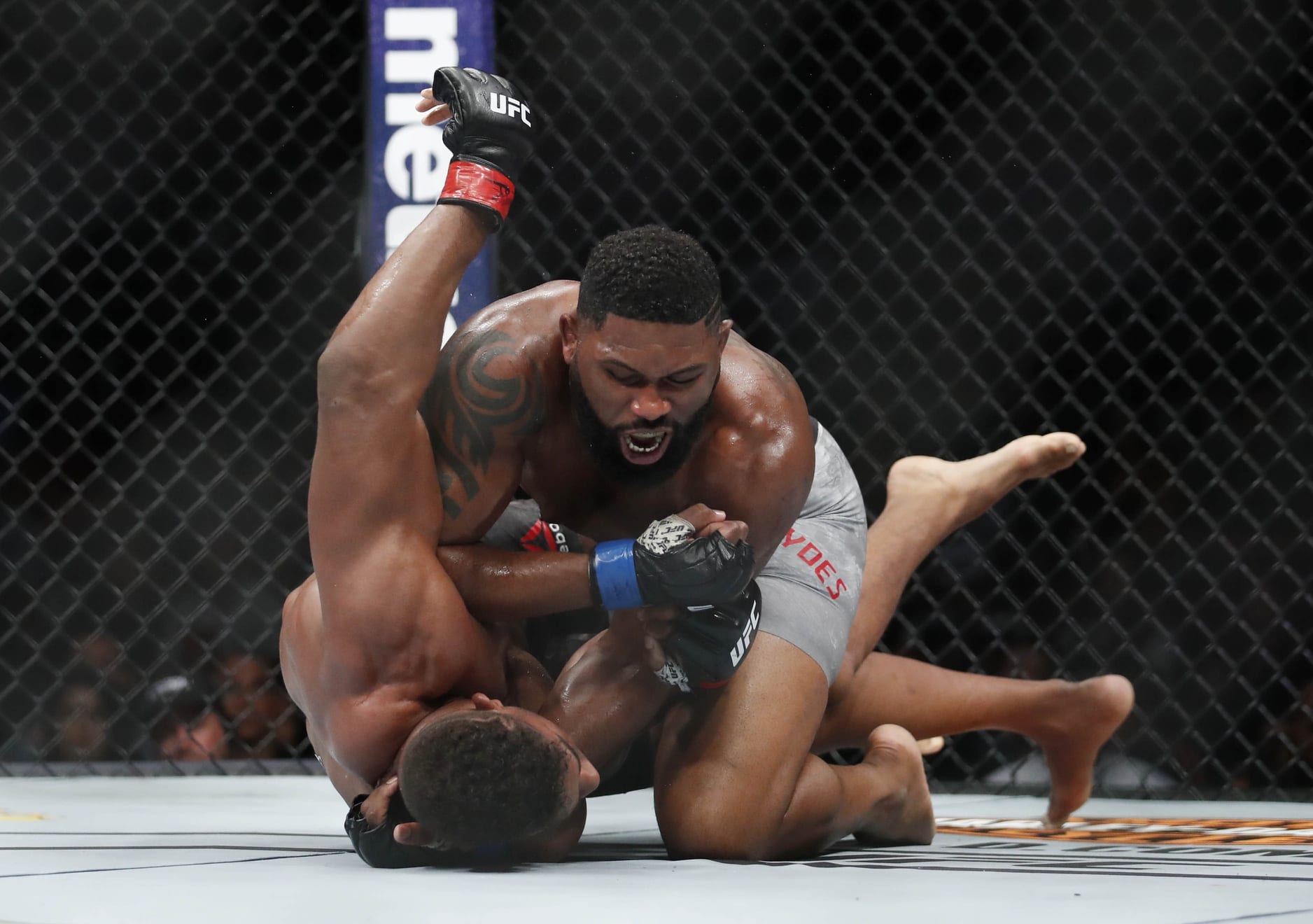 4. Alistair Overeem Needs To Retire Too
Evans and Overeem were ignominiously placed on UFC 225's undercard to make room on the main card for the likes of CM Punk, which enraged fight fans.
But between the three, only Punk managed to avoid getting knocked out or finished at UFC 225.
Overeem returned from an absolutely vicious knockout at the hands of Francis Ngannou and was finished yet again with strikes against Curtis Blaydes.
Blaydes used brutal elbows to knock Overeem out in the third round, and the result of this fight has serious implications for both men's careers. While Overeem certainly needs to consider retiring after a long and storied career, Blaydes moved from prospect to contender.
Both former Blackzillian teammates have been losing fights left and right, and lately, their losses haven't even been competitive. Time for Overeem to join Rashad Evans in retirement.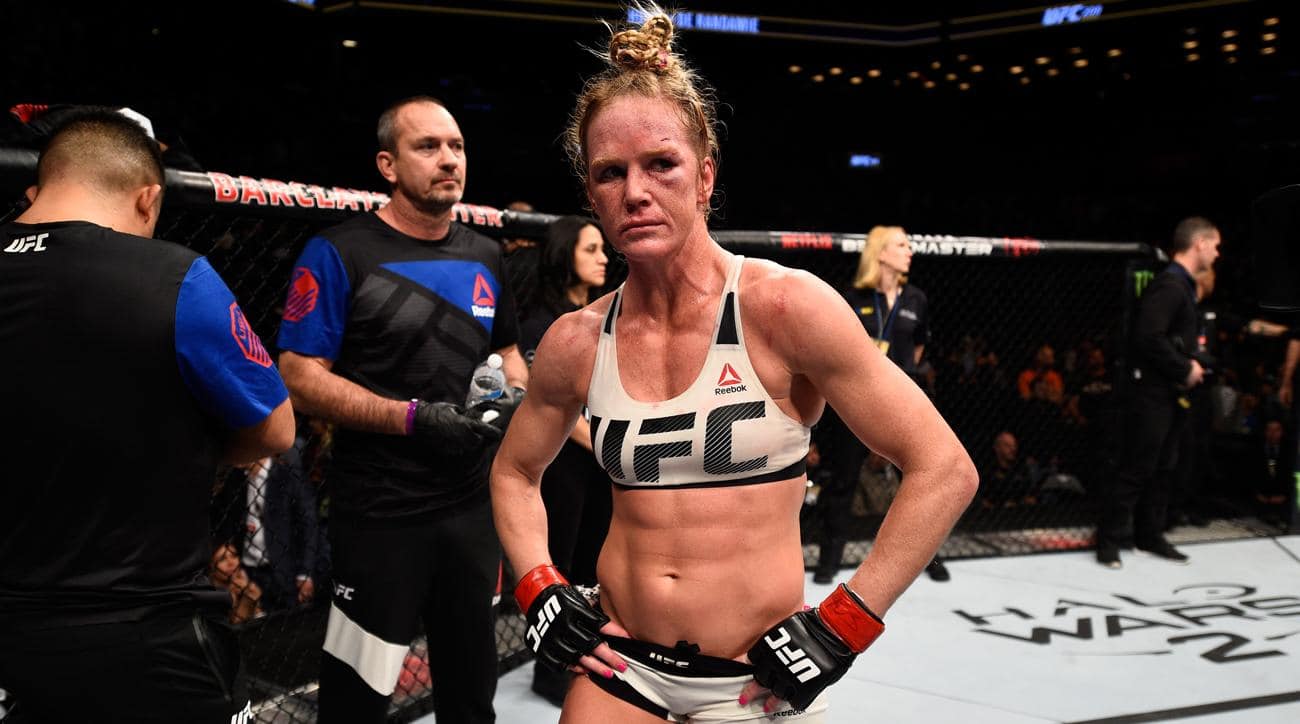 3. Holly Holm May Get Another Women's Bantamweight Title Shot
Holm already reached the heights of the UFC's women's bantamweight division, knocking out Ronda Rousey to become champion a few short years ago.
After two failed attempts at winning the women's featherweight title, Holm finally won a fight at 145 pounds in the UFC, and she looked dominant while doing so.
While it may be a long road back to another title fight against "Cyborg," whom she lost a unanimous decision to at UFC 207 last December, this is certainly a step in the right direction.
It could make more sense for Holm to face dominant women's bantamweight champion Amanda Nunes, who actually agred to the fight on social media last night.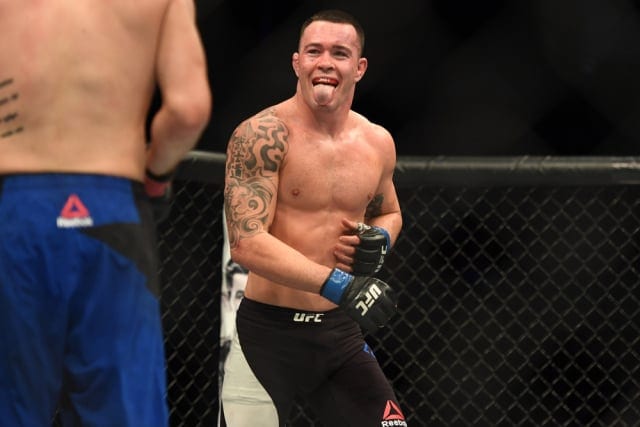 2. The Villain Of The Welterweight Division Is Here To Stay
You have got to give it to Colby Covington, whose trash talk fast-tracked him into an interim welterweight title shot against Rafael dos Anjos.
It was literally a good guy vs. bad guy type fight, with RDA fighting the forces of evil in Colby Covington.
If you didn't appreciate Covington's brand of trash talk before, prepare yourself to hear it a lot more. Covington is now interim welterweight champion, whether you like it or not.
Expect Covington to continue his trash-talking campaign against Tyron Woodley every single day from here on out.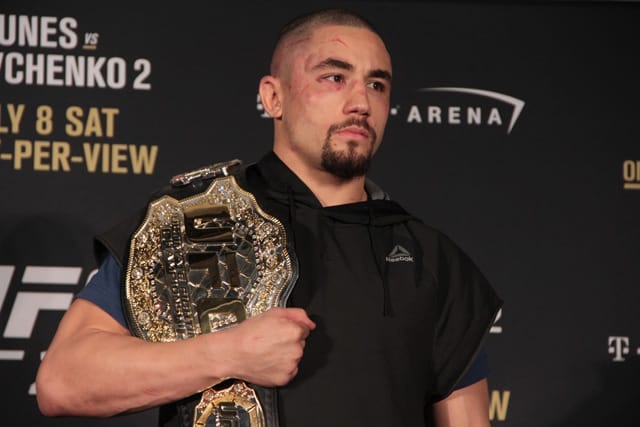 1. Robert Whittaker Is Simply The Best Middleweight In The UFC
Whittaker proved once again that he is the best UFC middleweight around by defeating human wrecking ball Yoel Romero in the night's main event.
The reason this is such a big takeaway is Whittaker hasn't really been acknowledged as the UFC middleweight champion. There was Michael Bisping's improbable championship run. Then he lost the belt to Georges St. Pierre, who immediately gave up the title.
All the while, Whittaker was "interim" champion, and hardly ever discussed as the best middleweight in the division.
Despite the fight being very competitive, Whittaker beat Romero for the second time and is now the literal and actual UFC middleweight champion.
And the acknowledgment is long overdue.