'The Last Emperor' receives his next opponent, and once again it's not who you'd expect…
Former Pride FC heavyweight champion and mixed martial arts legend Fedor Emelianenko made his name as one of the most dominant fighters of his era. The question that always surrounded 'The Last Emperor' was about his potential in the world's largest MMA promotion, the UFC. After Pride was consumed by Zuffa LLC, Emelianenko did the rounds for Affliction and Strikeforce, among others, fighting some well known names along the way. The problem is he started losing towards the end of his first fighting stint.
Facing Dan Henderson, Fabricio Werdum and Antonio Silva, Emelianenko was finished in brutal fashion by all three. 'Bigfoot' and 'Hendo' stopped the formerly unstoppable Russian with strikes, and 'Vai Cavalo' submitted Fedor in front of his heart broken fans.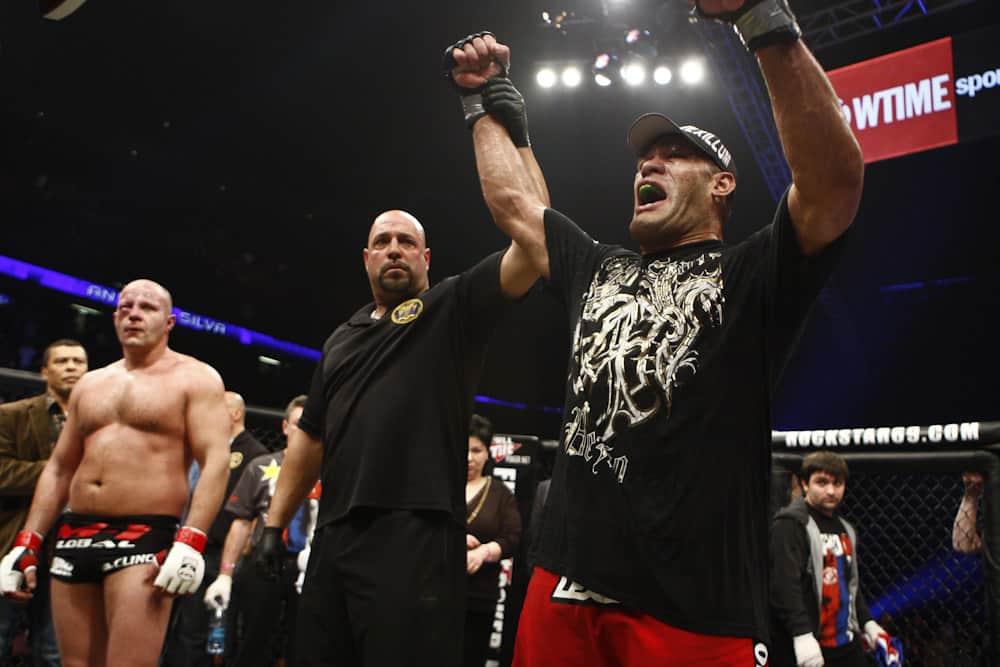 Then came a three fight stretch of Fedor defeating seriously unworthy competition before eventually retiring. Satoshi Iishi, Jeff Monson and the withered shell of Pedro Rizzo were all dominated by Fedor, as fans began to question his motives. Then came the inevitable retirement, and the mixed martial arts community waved farewell to one of their most beloved legends. It was not the most impressive stage of his career by any means, but during his 10 year reign of terror, Fedor had put in many hard miles to win our affections.
Then came his return in 2015, once again fighting under the former Pride owner Sakakibara, only this time the competition was laughable. An unknown man in the form of Jaideep Singh was the great Fedor's comeback opponent last NYE, and once again Fedor's motives came in to question.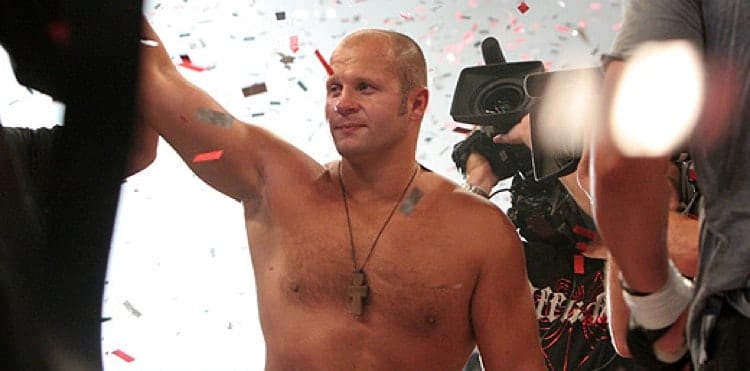 Well the news of Fedor's next opponent may surprise you, as it's former UFC fighter and Brazilian fan favorite Fabio Maldonado. Check out the report from Sportv.Globo:
"The next appointment of Fedor Emelianenko is marked and will be the organization Fight Nights, in partnership with the Rizin FF . The Russian event will be held on June 17 in St. Petersburg , and surprised at the choice of the Last Emperor opponent. The Brazilian Fábio Maldonado , former UFC will be the rival of the Russian former Pride champion in the card's main event , as it was found the Combate.com with sources close to the organization. The bout will be the heavyweight (up to 120kg )"