Fight fans still holding out hope that all-time great heavyweight Fedor "The Last Emperor" Emelianenko will return to the cage may have a small reason to keep hope alive today.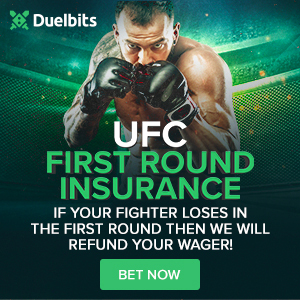 Bellator President Scott Coker announced that Emelianenko will be attendance later this month at February 27's Bellator 134 from the Mohegan Sun Casino & Resort in Uncasville, Connecticut. Coker bellator/content-just-lesnar-scott-coker-headed-japan-talk-fedor-emelianenko/">went to the year-ending Inoki Bom-Ba-Ye in Japan to potentially swoon Fedor to come out of retirement for Bellator, but was ultimately unsuccessful; at least for now.
But it appears that Coker had at least some impact on "The Last Emperor." Ready to make waves after taking over for the ousted Bjorn Rebney last year, Coker touched on Emelianenko's first stateside appearance in quite awhile (via MMA Fighting):
"He's a legend of the sport. He should be here meeting his fans. We're excited, because it's the first time he's been in the United States for I want to say three years. It's a big deal. I know some people will look into it more than what they should," Coker said. "We have a good relationship with Fedor. He's happy to come. How great for the fans?"
Indeed it is a big deal, but obviously we shouldn't be expecting a comeback from Fedor as he's made it clear he won't be returning to the cage anytime soon.
He's largely regarded as the finest mixed martial artist to have never fought inside the Octagon, and that's probably something that we won't ever witness.
But Coker has a somewhat lengthy history dealing with Fedor and his M-1 Global management, having successfully brought the former Pride heavyweight champion to Strikeforce from 2009-2011.
Emelianenko's aura of invincibility was unfortunately depleted there as he lost three straight bouts to Fabricio Werdum, Antonio "Bigfoot" Silva, and Dan Henderson. He rebounded with three wins over lesser competition outside of the U.S., but it was safe to say "The Last Emperor's" motivation to fight at the top levels was waning.
He's out of his physical prime at 38 years old, but there would still be time for Bellator to feature him in some huge drawing bouts, which could possibly even include his long-rumored match-up with former UFC champion Brock Lesnar.
The hard part will be getting him to agree.