Former UFC heavyweight champion Fabricio Werdum could find himself mixed up in another title fight in the near future. Scheduled to face Cain Velasquez at UFC 207 next month, 'Vai Cavalo' will look to make it 2-0 against the fellow ex-champ. Holding wins over some of the greatest heavyweight talent of all-time, Werdum began receiving very high accolades this past two years. His shocking victory over Fedor Emelianenko remains one of the Brazilian's greatest achievements.
Since rejoining the UFC in 2012, Werdum has gone 7-1, his only loss came against Stipe Miocic at UFC 204 when he relinquished the title. Two victories over Travis Browne, submissions against Minotauro Nogueira and Cain Velasquez, and a TKO against Mark Hunt had fans crediting 'Vai Cavalo' as the greatest 265-pounder ever. Although the Pride FC, Strikeforce, UFC and Jiu Jitsu legend has seen great success in recent years, he sounds unsure about his UFC future.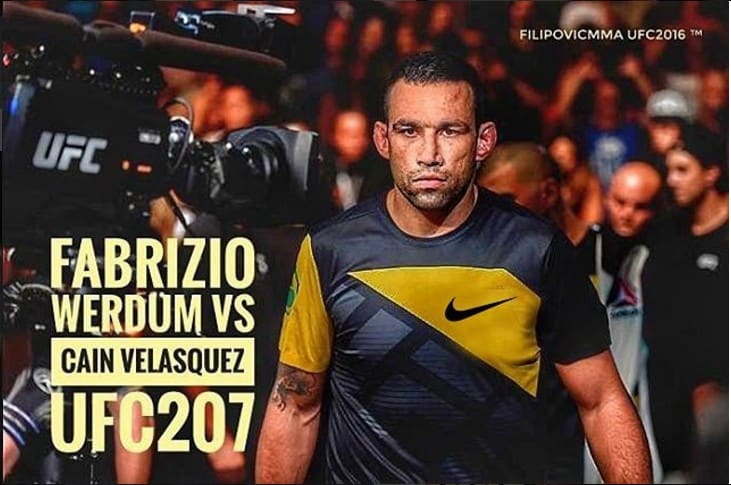 Fabricio Werdum Is Unhappy
Following his recent controversy over comments about Reebok, Fabricio Werdum was removed from his duties as Spanish broadcast commentator. In a recent interview with Combate, as quoted by Bloody Elbow, 'Vai Cavalo' says he is considering not renewing his UFC contract when it expires:
"Once my contract is up, I don't know if I'll renew it," Werdum said. "Many things can happen but I'll say this. I'm 100% a company man, be it a sponsor or an organization, I am the kind of guy people can always count on. However, when it's not reciprocal, there's no way I can be the company man. When I'm happy, I do everything for things to turn out the best way they can, but when I'm unhappy, and I'm not happy at all with the UFC, at the moment, it's hard to be like that.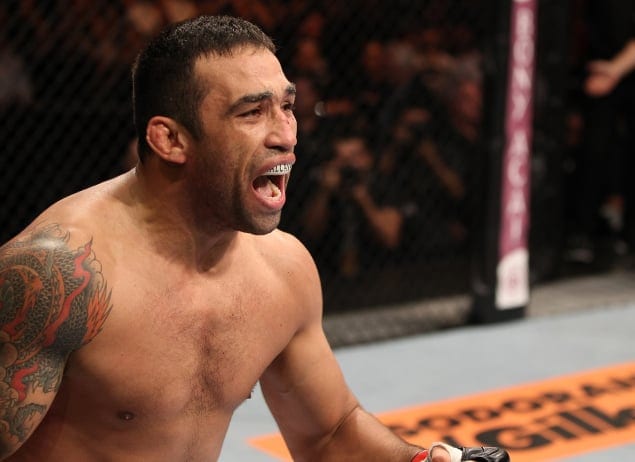 Bye Cavalo?
"I'm kind of bummed out, after all this time fighting, I consider myself a veteran, I'm 39 after all. Started out a little late, in my 20's, but I still feel like a veteran. I intend to fight for two or three more years, we always say that, but we can never really stop. I can't confirm anything about the contract. Maybe I'll get a better proposal from another company once my contract is up, I don't know, I haven't gotten any for now. Who knows, maybe in the future, if I start being happy again in the organization I work for, maybe I'll stay or maybe I'll leave, or maybe I'll just stop. So there's a lot that could happen."
Not an uncommon theme in the UFC right now, Fabricio Werdum feels he is not being treated properly. With a fighters union forming rapidly, will these issues become something the UFC is finally forced to face?