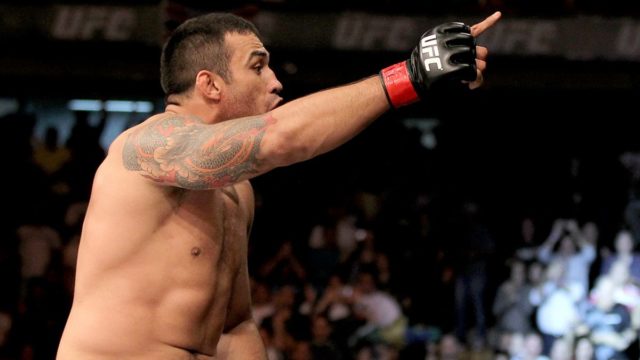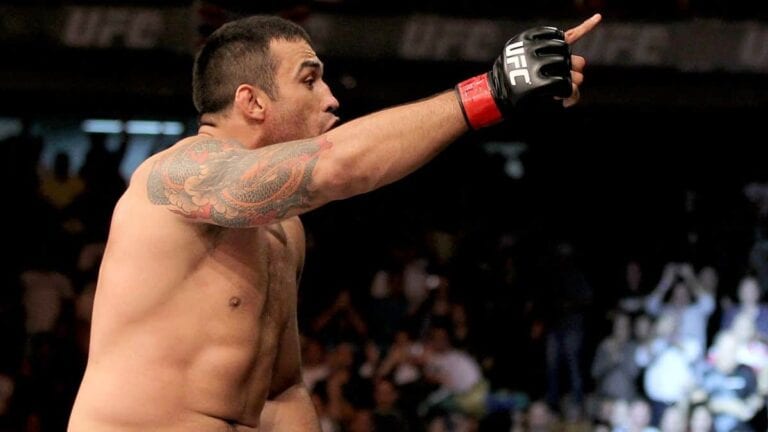 Former UFC heavyweight champion Fabricio "Vai Cavalo" Werdum is set to compete for the first time since surrendering his title in brutal fashion to Stipe Miocic last May at September 10's UFC 203 from Cleveland, Ohio, the very card that will host Miocic's first title defense against Alistair Overeem. Werdum was originally slated to meet No. 5-ranked Ben Rothwell, but Rothwell was forced to withdraw from the bout earlier this week with an injury. In the aftermath of the unfortunate news, the UFC quickly announced that No. 7-ranked Travis Browne would step up on short notice for a rematch with Werdum.
Recently speaking on the shakeup, "Vai Cavalo" said that he's never chosen his opponent, and he didn't this time either, adding that he just wanted to make sure he remained on the card in which the title is being defended:
"The important thing is that I'm fighting," Werdum told MMAjunkie."I never had that option of picking an opponent. The UFC said it was Travis Browne, I said yes, signed the contract and sent it already. Whether it was Ben Rothwell or Derrick Lewis – it could have been anyone. I just wanted to fight at the same event as Miocic and Overeem.
"I didn't have an option. I saw Derrick Lewis say he'd fight me on twitter, but the UFC never brought him up. I told my manager, 'I'll fight anyone, I don't care who it is.' Browne was the chosen one and I was fine with it. I didn't get to choose my opponent, which I've never done in the past either."
The Brazilian is happy that he received another top 10 opponent, although he does feel that the only 'fair' fight would've been a rematch with Miocic given the fact that he remains the No. 1-ranked heavyweight:
"The fair thing would actually be the rematch (against Miocic), because I'm the first in the UFC rankings and Miocic is the only one above me," Werdum said. "So you can't really say anyone else is 'fair.' The important thing is fighting a top-10. So there's not much to say. I think Browne has a strong name, he's well-known, I fought him once and I think I have a slight advantage because I won. I won't rely on that thought too much, though, because I know there are no easy fights in the UFC."
Werdum and Browne first met back in 2014 at UFC on FOX 11 where "Vai Cavalo" scored a dominant decision victory. This time, however, he will be gunning for a finish:
"I expect a similar fight," Werdum said. "But I'll try to submit him or knock him out. I think that's what every fighter wants, everyone wants to finish the fight as soon as possible. I don't think people want to win on points – it's very difficult to see anyone saying, 'I'll win via decision.'
"First minute, second round, as soon as I can. But we'll try to put on a fight like we did last time, a bout that many people say was the best of my career."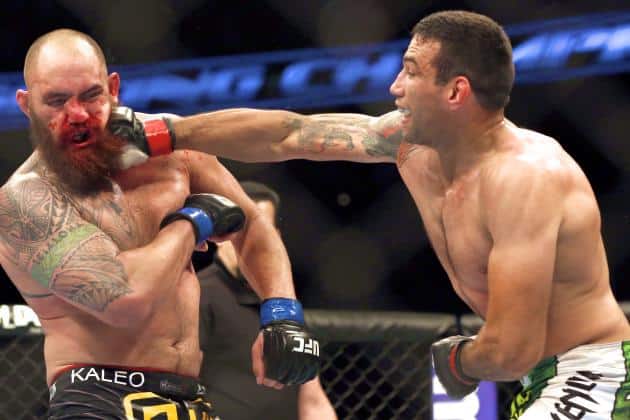 Do you expect Werdum to get back on track next month?
If you enjoyed this story, please share it on social media!