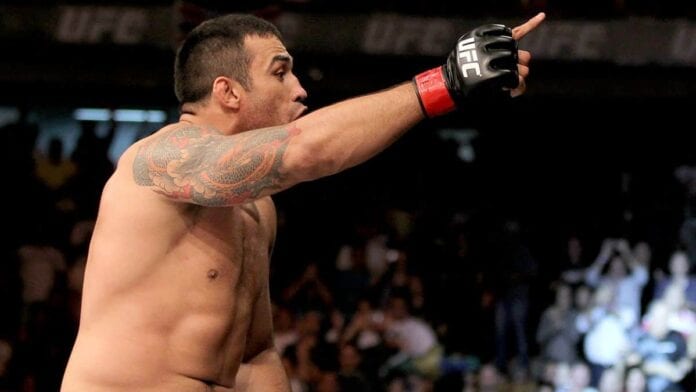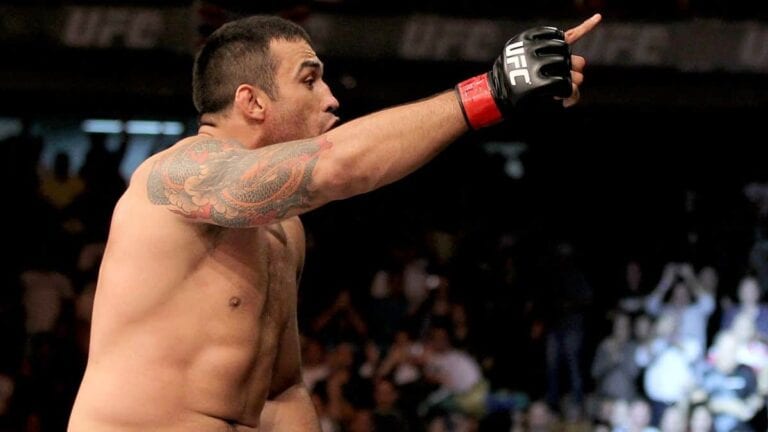 The UFC's heavyweight division has found itself in a bit of a flux once again, as what was expected to be a No. 1 contenders bout between No. 1-ranked Fabricio Werdum and No. 2-ranked Cain Velasquez at this Friday's (December 30, 2016) UFC 207 pay-per-view (PPV) was called off after the former Mexican champ was forced out of the contest by the Nevada State Athletic Commission (NSAC).
Werdum's manager Ali Abdelaziz recently spoke to MMA Junkie to discuss the predicament, as well as respond to claims that Werdum turned down a fight with former heavyweight champ Junior dos Santos:
"Junior Dos Santos is full of (expletive)," Abdelaziz said. "He's 100 percent full of (expletive) because it was Thursday. Cain was not called out until Saturday. Fabricio agreed to take the fight under his terms."
As for the 'terms' Werdum presented to the UFC for a match-up with 'JDS', Abdelaziz stated that an immediate title shot and other financial terms were demanded if the Brazilian was to take on 'Cigano' on short notice. UFC President Dana White would pass on the offer, and would remove Werdum from the card entirely:
"Dana said, '(Expletive) you' – in a joking manner," Abdelaziz said. "It's all right. A promoter and manager, they don't have to agree. But there's respect. We kept it cordial."

"Fabricio and Dana don't have the best relationship," Abdelaziz said. "I felt even Dana was sad for him, a little bit. I hope Dana will give him some money. I doubt it."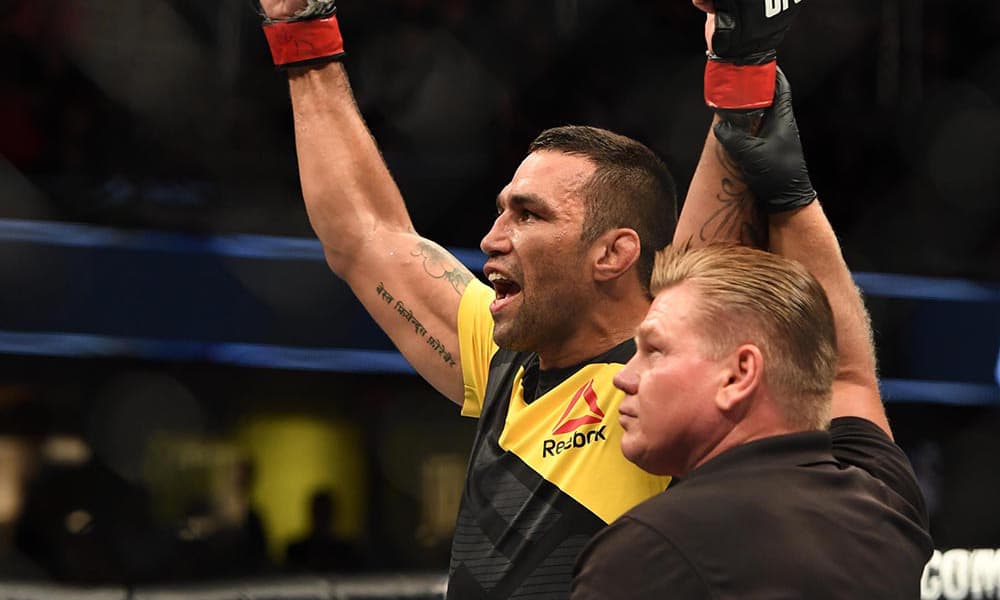 Due to the injury Abdelaziz feels as though Velasquez has removed himself form the title contender's picture, and that Werdum should be granted a title shot sometime around next April in what would be a rematch against now-champion Stipe Miocic:

"If (Miocic) wants to come back in April, I feel like Cain Velasquez disqualified himself from the No. 1 contender match," Abdelaziz said. "Now, Fabricio gets to fight Stipe Miocic. It makes sense. It's a rematch."
What are your thoughts? Should Werdum be next in line for a shot at Miocic's title? Or must he earn another victory before contending for the heavyweight throne once again?