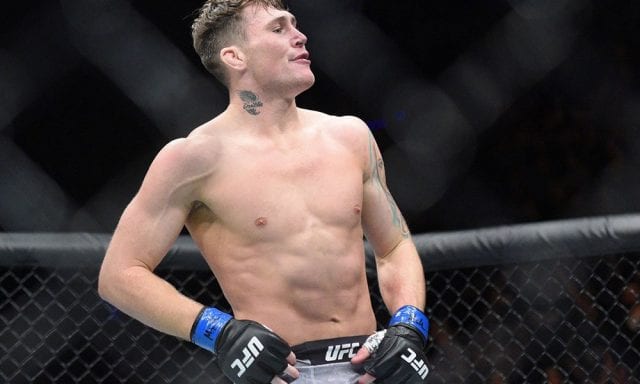 Darren Till admits he's still hurting over losing the fight that could've seen him crowned UFC welterweight champion.
Till is coming off the first loss in his pro MMA career but is looking ahead. As seen in the main event of the UFC 228 pay-per-view event in Dallas, Texas, Tyron Woodley was able to score a second-round submission victory over Till to retain his welterweight title.
The former title contender has his next fight lined up as he meets Jorge Masvidal in the headliner of this weekend's UFC London event. While doing media for this fight, Till opened up on reflecting on his latest fight.
"I don't think I'll ever move past it," Till told MMA Junkie. "I'm not ashamed to say it still hurts every day if it comes to mind. I've watched the fight many times, and it's just something inside of me. Even if I get the rematch with Woodley and beat him, the first fight will still be a thorn inside of me.
"I've always said that openly, you can't really go through this life – a normal life or the fighting life – with it all being highs. The lows do come, and I always said that a loss would come. A loss may come again. A loss may happen Saturday. I'm not scared to talk about it because it's all reality. I am a realist."
UFC on ESPN + 5 (also known as UFC London) is set to take place on Saturday, March 16, 2019 at The O2 Arena in London, England.

If you enjoyed this story, please share it on social media!