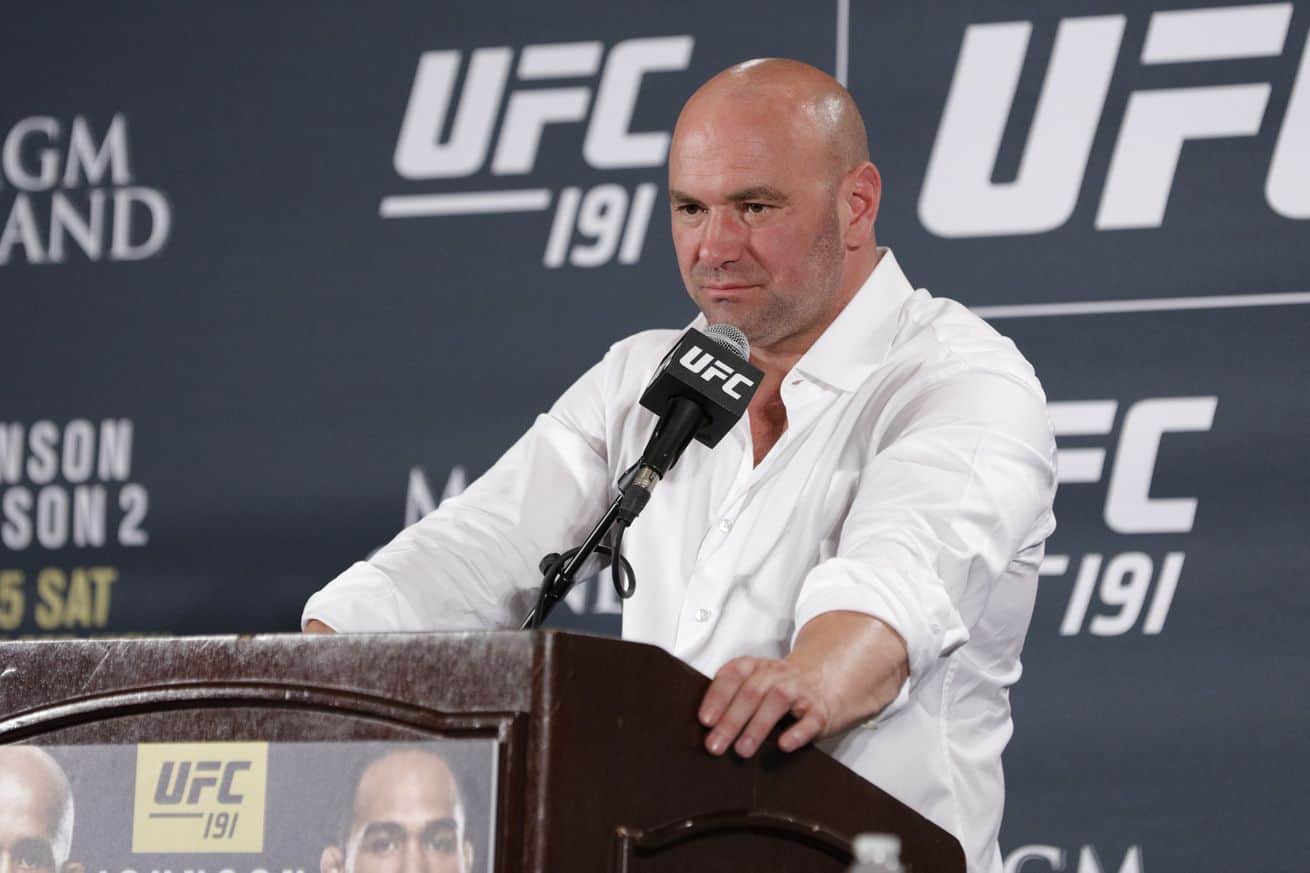 When the UFC was sold to WME-IMG for $4.2 billion last year, the transaction set a record for being the most lucrative in sports history. That number, however, could've been higher according to UFC President Dana White.
In a recent interview with FOX Sports, White said that the promotion actually received an offer for $5 billion, but he ultimately felt as if Ari Emanuel, the co-CEO of WME-IMG, had a stronger vision for the future of the UFC:
"I was never in this for the money ever," White said. "When we bought this thing, we bought it for $2 million and then we were upside down and everything else. For me it's always taking it to the next level. Let me be honest with you, when we were doing this deal there were two groups that came in for more money than Ari [Emanuel]. There was one [offer] for $5 billion. Ari is one of these guys, he's got huge balls, he's very smart, and he has laid out a really great plan for the sport. The vision that Ari has for it right now, I am on board and I love it."
After experiencing a somewhat lackluster start to 2017, WME-IMG has received a bit of criticism for the direction in which they seem to be taking the world's largest mixed martial arts promotion. White, however, remains on board with the talent agency's plans.
Do you expect WME-IMG to indeed take the UFC to new levels in the future?