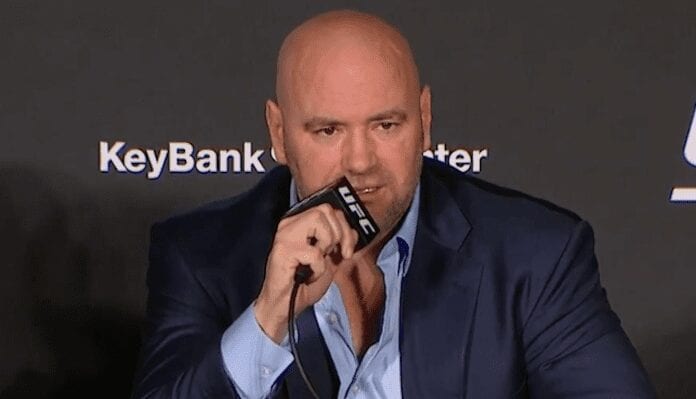 UFC President Dana White says former welterweight champion Tyron Woodley 'got outwrestled all night' in his uncharacteristic performance last weekend.
Its not that he lost his title but its in the manner in which Kamaru Usman thoroughly dominated Woodley that is so surprising. "The Chosen One" had proven to be a worthy champion. Having made four successful title defenses, a fifth was not in the cards for "T-Wood".
"He completely got outwrestled all night," White said at the post-fight press conference (via MMAJunkie). "The reason I wanted this fight and thought it would be a great fight is because I believed Usman would go after him. Normally Woodley is so fast with his hands and he's such a good wrestler that most guys can't do both with him. Usman could do both. Usman could wrestle with him, but I didn't expect Usman to go in and absolutely dominat him the entire time wherever he wants to go. No, I didn't see that coming."
Woodley took his defeat with class and dignity. He didn't offer any excuses and he was careful not to take away from Usman's masterful performance.
"Woodley looked less than flat," White said. "I don't know. Did he have an excuse to why he looked bad? I didn't know if Woodley was going to come in here and say he was hurt or something happened. But yeah, he didn't look like Woodley tonight. He looked flat."
As for an immediate rematch, that's what the former champion thinks he deserves but White has supposedly told Colby Covington that he has the first crack at the new champion.
The welterweight carousel carries on.