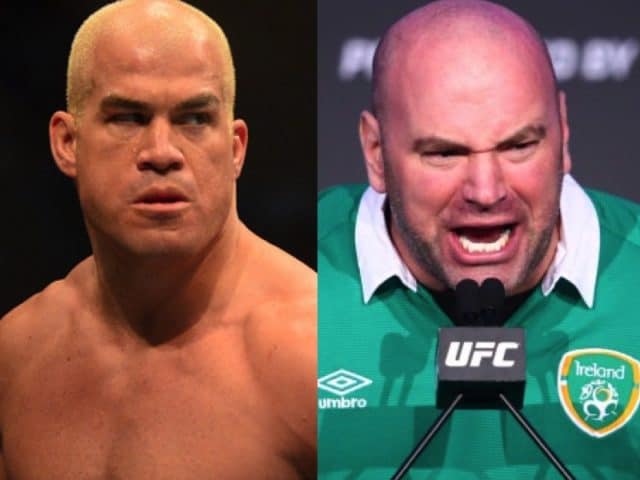 UFC President Dana White and former light heavyweight champ Tito Ortiz's bad-blood feud with one another apparently did come to blows.
White and Ortiz's hatred for one another has been well documented throughout the years, as the UFC boss was once 'The Huntington Beach Bad Boys" manager at one point in time before taking over the mixed martial arts (MMA) game. Their feud was so heated at one point that the pair were set to settle their differences in a boxing match on TV before it fell through at the last second.
According to White, however, he did get to throw a few shots Ortiz's way during a plane ride with the former 205-pound champ, The Fertitta brothers, and some UFC executives. During a recent appearance on The Conan O'Brien Show, White revealed that Ortiz was reluctant to release the neck-crank he had White in while messing around on the plane, which led to a 'full blown fist fight' between the two (quotes via FOX Sports):
"We were gonna fight one time in a boxing match but I actually never told this story publicly before but we were on a private plane on our way to Japan and it was my partners, the Fertitta brothers, myself, Tito Ortiz and our matchmaker at the time, Joe Silva. Tito and I were messing around and he put me in what's called a neck crank," White said. "I was tapping and he didn't stop. You can seriously hurt somebody in a neck crank, especially as big and strong as Tito is.

"So I just started blasting him in the ribs, started punching him in the ribs and when he let go [I] just jumped up and it was just a full blown fist fight in the plane."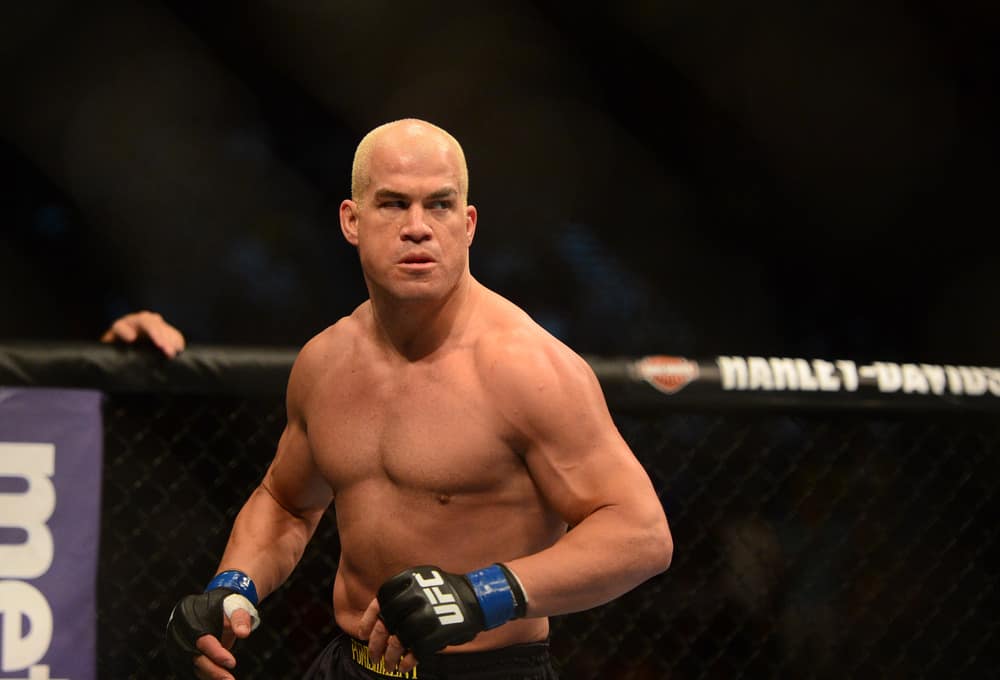 Their skirmish caused the private jet to wobble during takeoff, and former UFC owners the Fertitta brothers had to break the two up. White and Ortiz spent the rest of the flight on opposite ends of the aircraft and all was well again:
"We were literally taking off and the plane was [wobbling] and the Fertitta brothers had to jump in and break up the fight," White said. "So then I sat on the front of the plane, he sat in the back of the plane the rest of the flight."
If you enjoyed this story, please share it on social media!