As we round out the year 2015 in MMA, check out the craziest title upsets, knockouts and barn burners in this epic piece…
We'll soon be beckoning in the year 2016, some of us will be dressed like jackasses at the office party, others may be with their families, and then there are some, present company included, who'll be glued to the screen watching Fedor Emelianenko making his comeback at Rizin. It's been a year chock full of MMA madness from start to finish and, truthfully, there's nowhere I'd rather have been than watching it all go down with you crazy a**holes.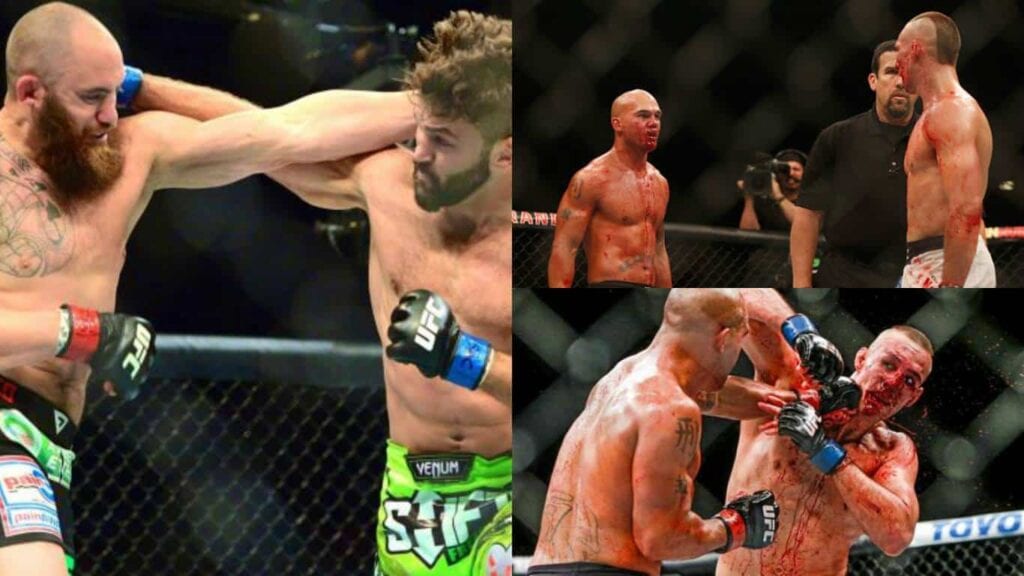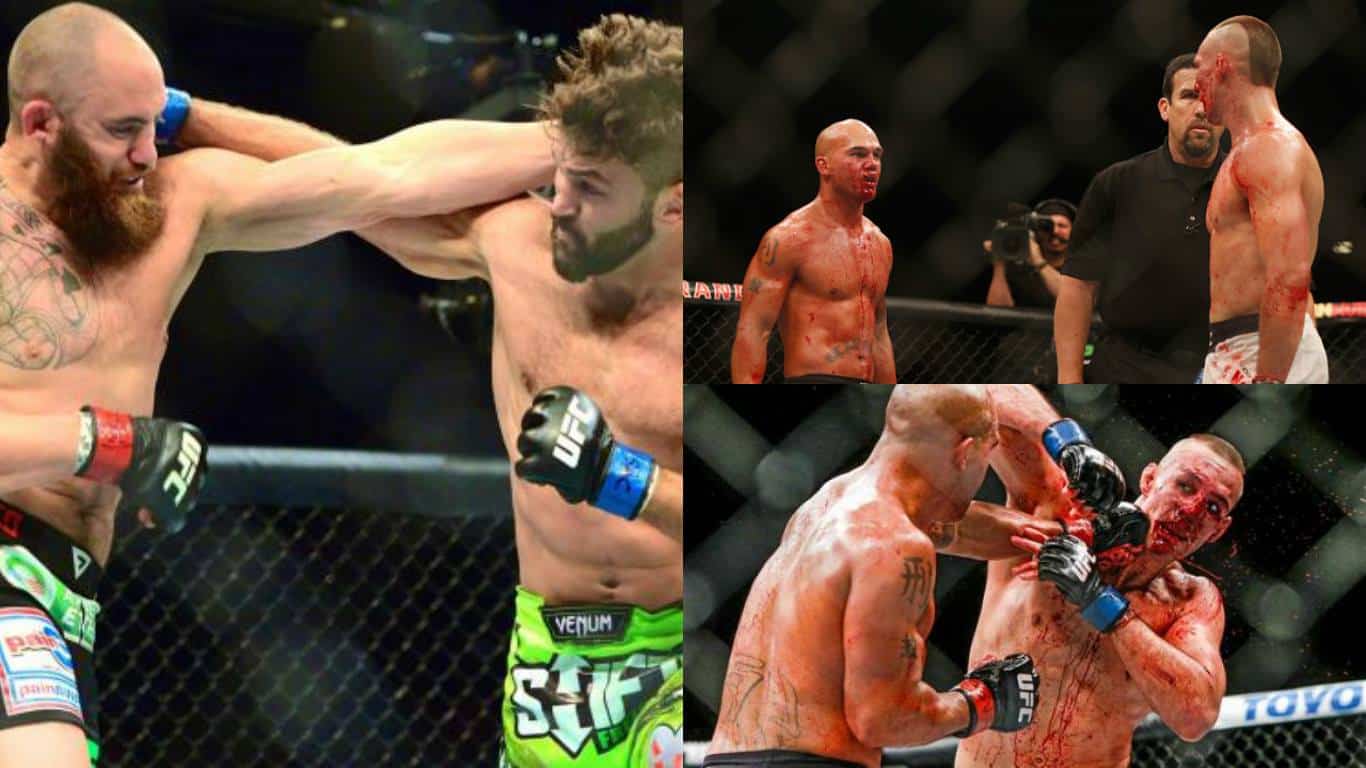 We've seen some huge upsets, insane knockouts and stoppages, and a fair sprinkling of slobber knocking bar brawl-type scraps for good measure. The UFC has had some glorious highs and harrowing lows, as have their fighters all the way from the novices to the all-time greats. It's been a wild year to remember, so check out my personal picks for the craziest upsets, brawls and finishes of 2015.

Ronda's year…
Ronda Rousey came in to 2015 on a boat load of hype, and was drawing comparisons to Mike Tyson in her finishing of contenders. A couple of sub-minute finishes over Cat Zingano and Bethe Correia saw 'Rowdy' become the biggest pay-per-view draw in the UFC, and with Conor McGregor around that was a true statement.
Unfortunately for Rousey it would turn out to be the worst year of her career by far, as she was booked in to face Holly Holm at UFC 193. The hype machine worked harder than ever before, with custom movie-type promo videos and the promoters calling her 'the world's most dominant athlete.' Looking back on it now, is it any wonder she began buying in to her own hype so much? In 'The Preacher's Daughter,' Rousey met her match, and it all came crashing down in undoubtedly the most incredible finish and biggest title fight upset of 2015, possibly ever.
A nice recap video:

Skip to page 2 for more of 2015's greatest moments…

Robbie Lawler vs. Rory MacDonald 2
This was undoubtedly one of the greatest fights of all time, most definitely the most exciting of 2015 and also the best welterweight title fight of all time. Both the champion Robbie Lawler and the challenger Rory MacDonald had predicted fireworks before their rematch, but few expected the blood soaked orgy of violence that transpired at UFC 189.
For 21 minutes these warriors pounded each other's skulls, making for a back-and-forth slugfest that will surely be a staple in modern MMA history from here onwards. Much like the Forrest Griffin vs. Stephan Bonnar brawl to end TUF 1, this bout was pure entertainment. Words don't do it justice, so here's the video:
Here's a cool video simply called 'Chat Sh*t Get Banged' by our in house video editor here at LowKickMMA.com:


Arlovski vs. Browne
Also more than worth a mention in terms of excitement was Andrei Arlovski vs. Travis Browne. An unlikely contender on paper, but it delivered more than any other heavyweight fight this year.
The full fight video:

Skip to page 3 for more amazing highlights from 2015 in MMA….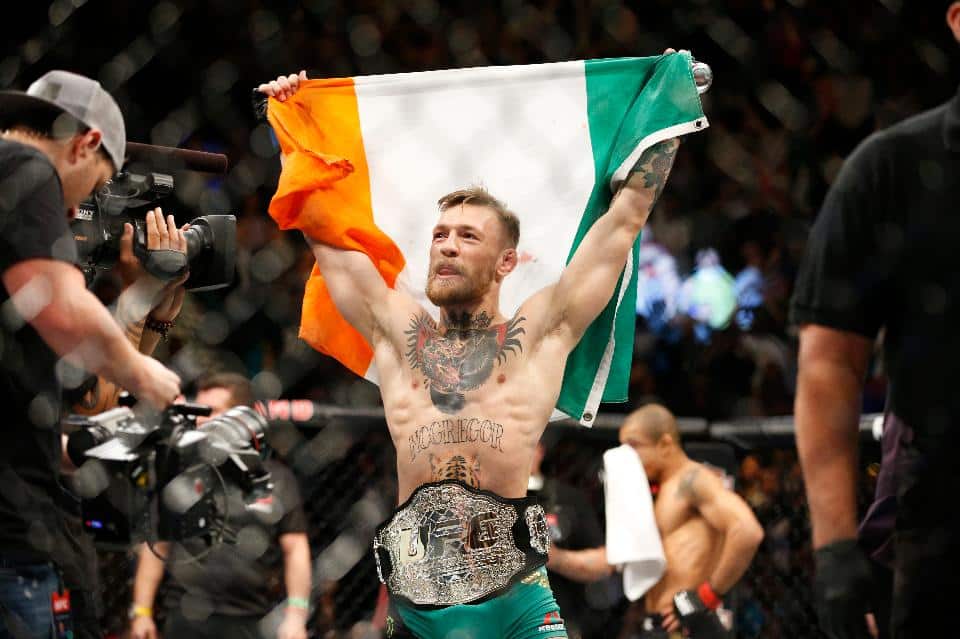 2015; a great year to be Irish
Conor McGregor took the world by storm since joining the UFC in 2013, but undoubtedly 2015 was his coming of age party. After serving out a seven month stint of hype and world tours for his UFC 189 booking against Jose Aldo, 'The Notorious' eventually squared off with Chad Mendes when Aldo was injured, producing one of his classic left hand finishes.
The highlight of that fight:

Then came the unification bout with 'Scarface' at UFC 194, and the UFC hype machine was once again working overtime. The heated debates raged on regarding Aldo's status and the legitimacy of McGregor, and it all finally came to a head on December 12. Once again winning with his touted left hand, Conor McGregor shook the MMA foundations with a 13-second/one punch finish of the MMA legend Aldo.
Potentially acting as usher for the next generation of MMA stars, McGregor's victory over Ald is huge for so many reasons, but just relive that moment one more time this year:

Skip to page 4 for the rest of the amazing moments that 2015 has produced…