Conor McGregor pokes fun at reported TUF cuts with classic quote from The Simpsons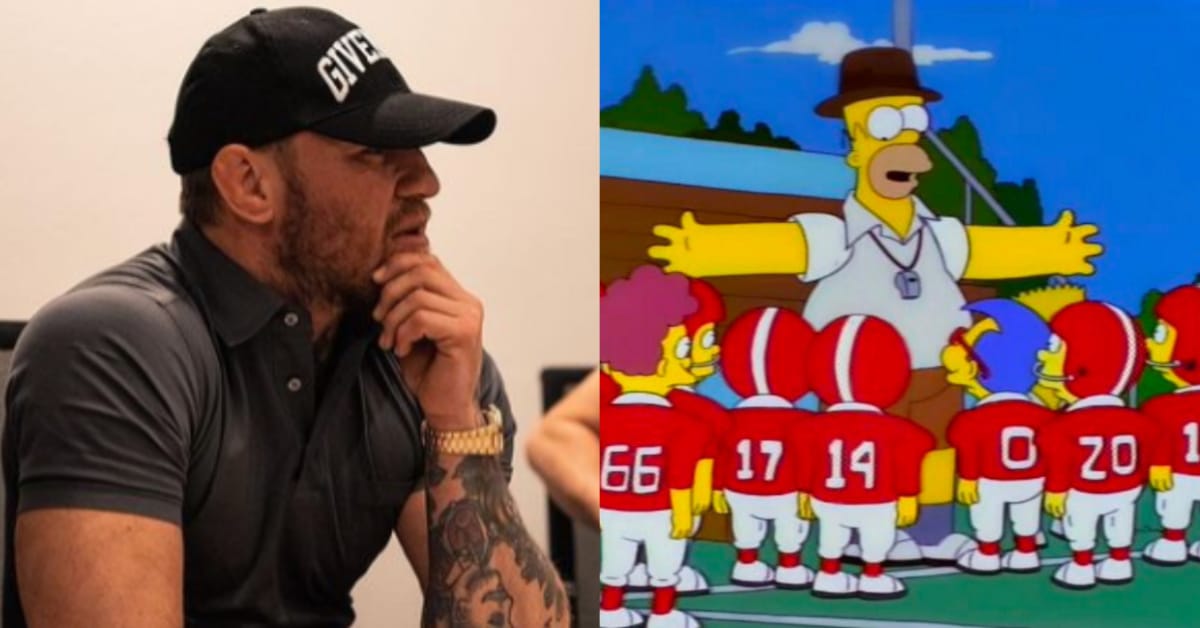 Conor McGregor invoked a classic scene from the long-running animated series The Simpsons in response to reports that he had cut multiple Ultimate Fighter contestants in favor of his own friends.
Just a day into filming the 31st season of The Ultimate Fighter reports emerged claiming three fighters, Ken Cross, Mitch Ramirez, and Brandon Jenkins, were pulled from the series to make room for fighters hand-picked by McGregor who will be coaching opposite 'Iron' Michael Chandler. UFC middleweight Chris Curtis added fuel to the fire by tweeting a response to the news story saying, "Most definitely true. What a f*cking a**hole."
Conor McGregor was quick to snap back at 'Action Man' claiming that the reports were false and that he was not responsible for anybody being allegedly removed from the competition.
"@Actionman513 not true. I only know 1 guy on this show and he put himself forward for it. And he is now, after today, set to fight the No.1 seed! I didn't ask nor request nothing! And I certainly didn't have people removed. I'm just tryna get back in the mix myself so f*ck off."
Curtis wasn't buying McGregor's response. "Cool excuse," Curtis replied. "Still kinda weird he shows up with the exact number of guys who got bumped… f*cking weird."
Conor McGregor Takes the Homer Simpson Approach to TUF Cuts
Always determined to get the last word, and even poke a little fun at the rumors, Conor McGregor took to Instagram and shared a picture of himself alongside coach John Kavanaugh as the pair appeared to be looking over information regarding this season's TUF competitors. However, it was the caption that caught fans' attention as many quickly recognized the quote as previously used by TV's favorite animated dad, Homer Simpson.
"Good practice, team!" he wrote. "Ok it's time for the easiest part of any coach's job.. the cuts. Now, while I wasn't able to cut everyone I wanted to, I have cut a lot of you. Wendell is cut. Rudy is cut. Janey, you're gone. Stephen, I like your hustle. That's why it was so hard to cut you. Congratulations! The rest of you made the team! Except you, you and you."
For context, you can view the classic clip that 'The Notorious' was referencing below: