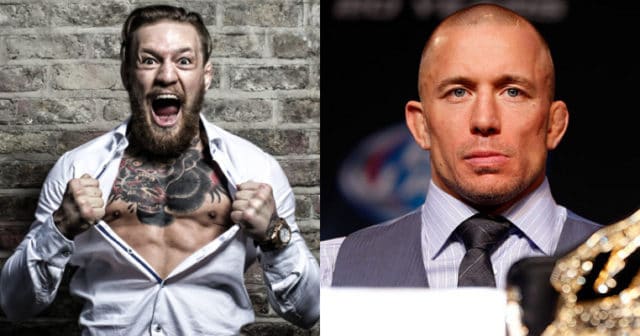 During an explicit and very revealing pay-per-view interview last weekend, Conor McGregor opened many cans of worms. Including, but not limited to the UFC, Nate Diaz, Floyd Mayweather, Dana White and WWE, 'The Notorious' targeted everyone. Revealing his intent to box Floyd Mayweather before returning to the UFC, the Irishman also said he would've defended the featherweight title if asked by the UFC. Dana White swiftly responded by warning McGregor of an 'epic fall' if he continues on this path.
More content from that sit down with Ariel Helwani has now been released, and Georges St-Pierre was on the agenda. Having reigned supreme over the welterweight division for six years, 'Rush' retired in 2013 only to find himself locking horns with the UFC. Unlike many before him, 'GSP' has acted on his displeasure, standing as part of the MMAAA alongside other fighters. According to McGregor, this is nothing more than fighters with their hands out: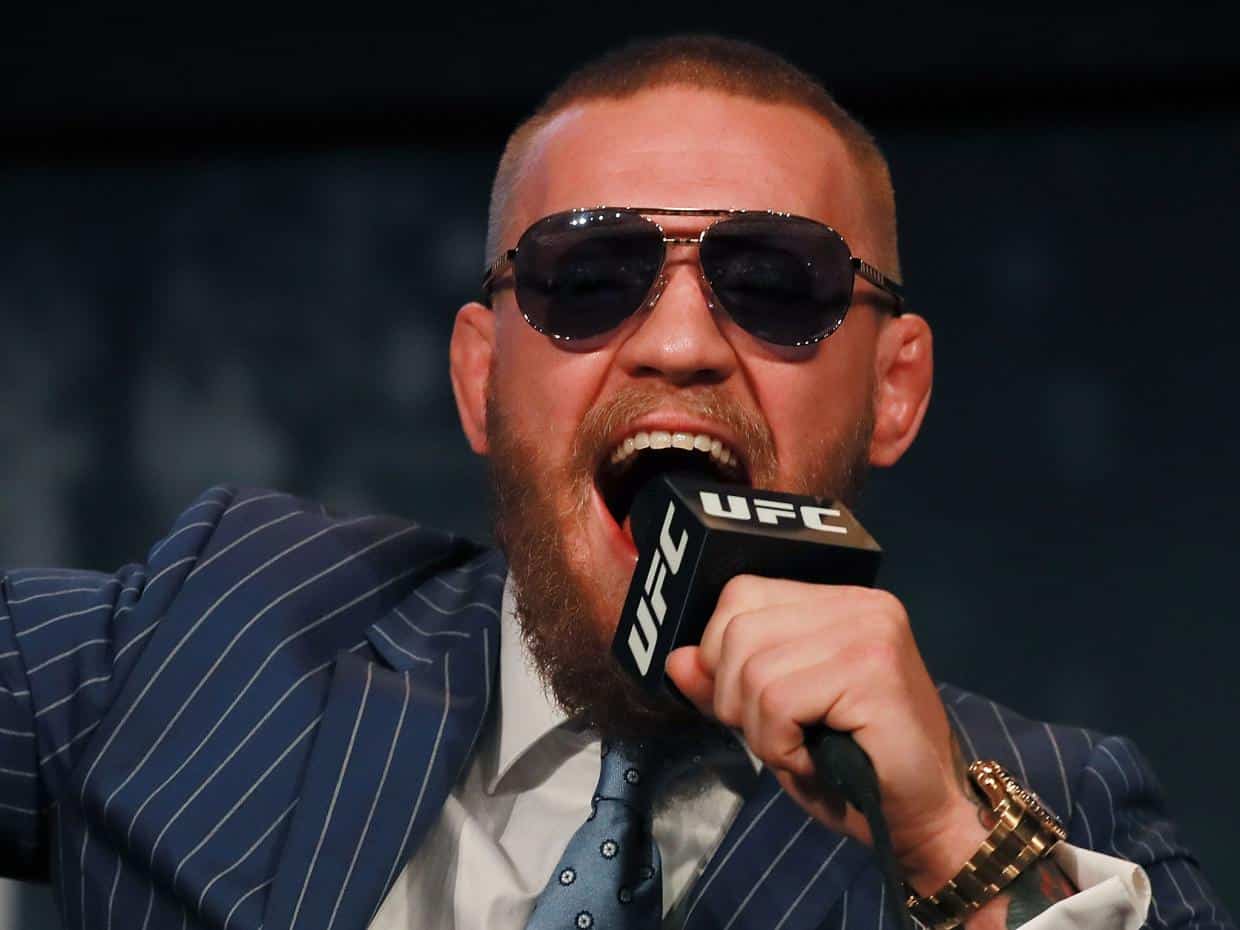 McGregor Rails GSP
"I'm watching this union thing, it like a press conference, and I'm like, what the f*ck is going on here? They're standing up, they're all wearing the same t-shirt. They're saying, 'Conor, please. Conor, please, you know what's right. Help us out, Conor.' And Georges [St-Pierre] is saying, 'Conor's a good person. I know he gets paid well, but he doesn't get paid enough.' And I'm like, what the f*ck are you talking about?

"The only reason you're standing in the middle of that union is because you (St-Pierre) couldn't get the deal you want. You're the fakest of everyone up there."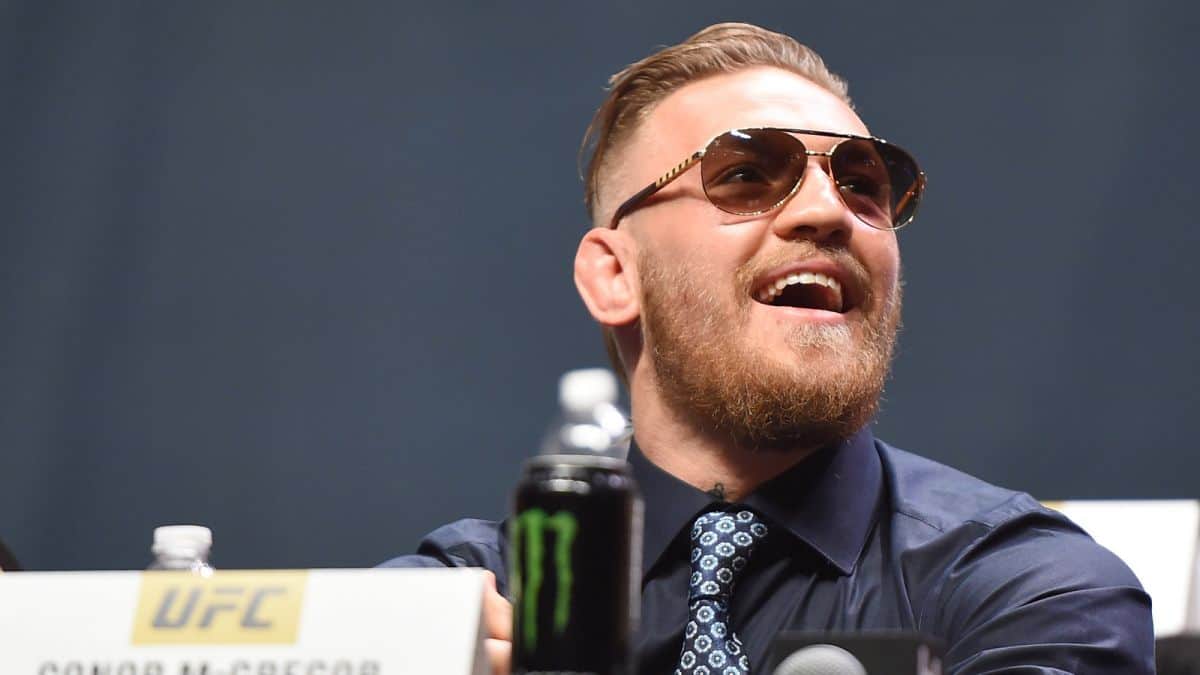 Put In The Work
"There needs to be something, I just don't know what it is," McGregor said. "I'm focusing on me. I'm focusing on my family's security, my family's financial security. That's all I can do. So I when I saw that, I just thought it was the biggest, fakest load of sh*t I've ever seen in my life. So, I don't know. I wish everyone well, but you need to focus on yourself. You need to stop putting your hand out. Everyone's hands are out, everyone wants things for free. You've got to put in the work, you've got to grind, you've got to go through the struggle, and you've got to get it.

"You deserve it, go get it. Don't complain, don't cry. Get the f*ck up and go get it. And a lot of people don't do that. A lot of people cry and complain and put their hand out and beg, and it never goes well. So, I don't know. There needs to be something. I just don't know what that is."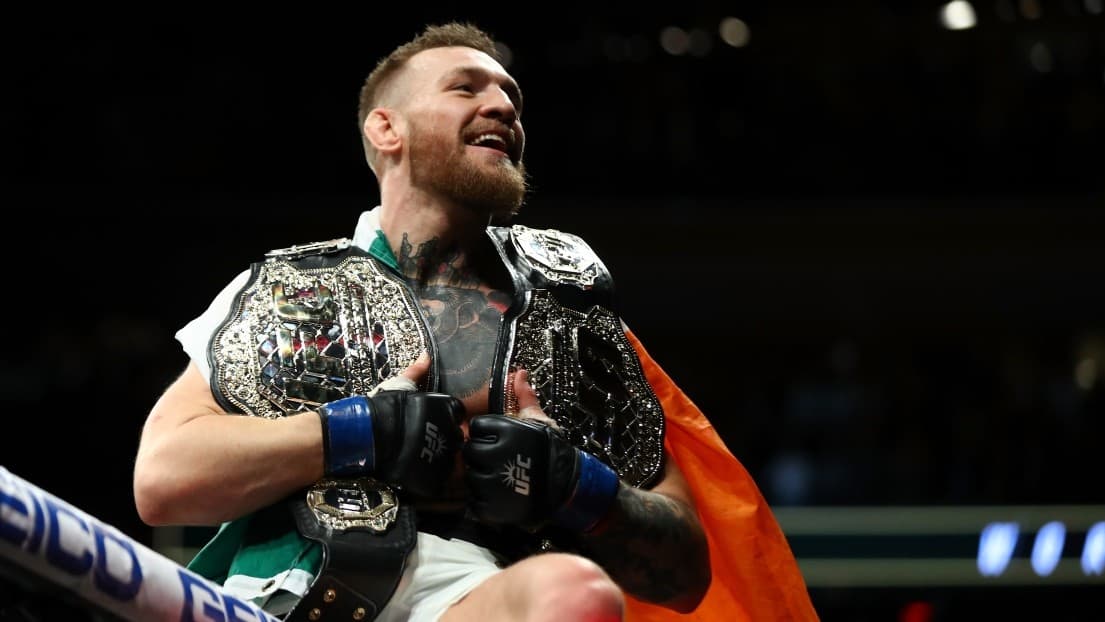 Thoughts?
If you enjoyed this story, please share it on social media!