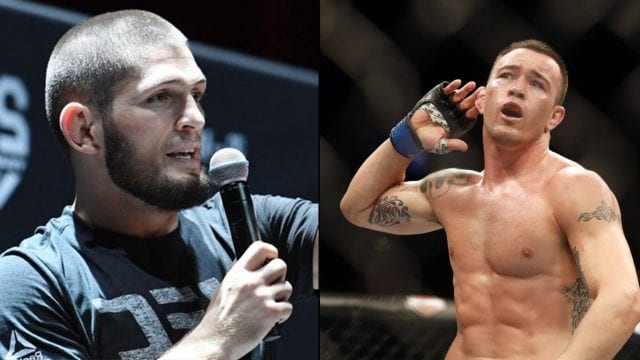 Colby Covington thinks if he stepped inside of the Octagon with UFC lightweight champion Khabib Nurmagomedov then it would be an easy fight. That's a bold statement to say about such a dominant fight in Khabib.
UFC president Dana White has already stated that Covington is next for a title shot in the 170-pound division as it will be Kamara Usman's next title defense. However, the date and location have yet to be announced.
Covington recently made an appearance on Submission Radio where he talked about the belief that if he fought Khabib then it would be his easiest fight thus far in his career as a pro-MMA fighter.
"Yeah, I mean, it's an easy fight," Covington said (H/T to MMAFighting). "And he's already been asking to fight GSP in between welterweight and lightweight, and I can make in between welterweight and lightweight cause I'm not a big welterweight. So, it's gonna be more rewarding to smash two of Ali's biggest clients and just leave him crying, dude. He's already emotional. You saw how emotional he was at the last fight. So, taking down two of his clients and meal tickets is gonna be a sweet feeling."
"Oh man, he would be my easiest challenge," Covington said. "He's small and he doesn't even do what I do as good as I do it. He can't wrestle as good as me, he's never faced a high-level division-one All American, a kid who's been wrestling his whole life. That Sambo sh*t, that sh*t's weak, man. If wrestling were easy, it would be called Sambo. But it's not, it's called wrestling."
If you enjoyed this story, please share it on social media!