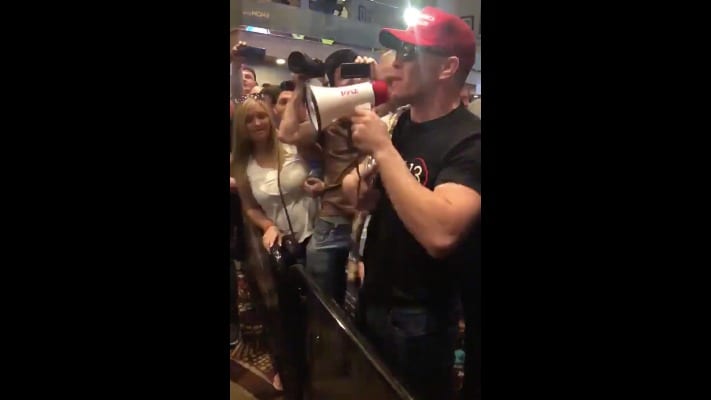 Colby Covington is keeping a very close eye on this weekend's (Sat. March 2, 2019) UFC 235 pay-per-view (PPV) co-main event.
UFC welterweight champion Tyron Woodley will defend his title against Kamaru Usman. Covington, once the interim 170-pound champion, had been considered to face Woodley. Unfortunately, he lost out on his opportunity, was stripped of his title, and will have to re-earn the title shot. This has sparked some bad blood between he and the UFC brass.
Despite this, Covington is still lobbying hard for a shot at the winner between Woodley and Usman. He is in Las Vegas for this week's fights and even took it upon himself to crash Usman's open workout. Covington came wearing his UFC title, a Make America Great Again hat, and a megaphone which he used to shout insults at "The Nigerian Nightmare".
Check it out here:
Shortly after the incident, Covington was removed from the workout by security. While taking pictures with fans, Covington was interviewed briefly by ESPN's Ariel Helwani. He took a shot at UFC President Dana White, calling him "Uncle Fester". "Chaos" claimed he tried to set up a face-to-face meeting with White, but was unsuccessful. Covington labeled the UFC boss a "coward":