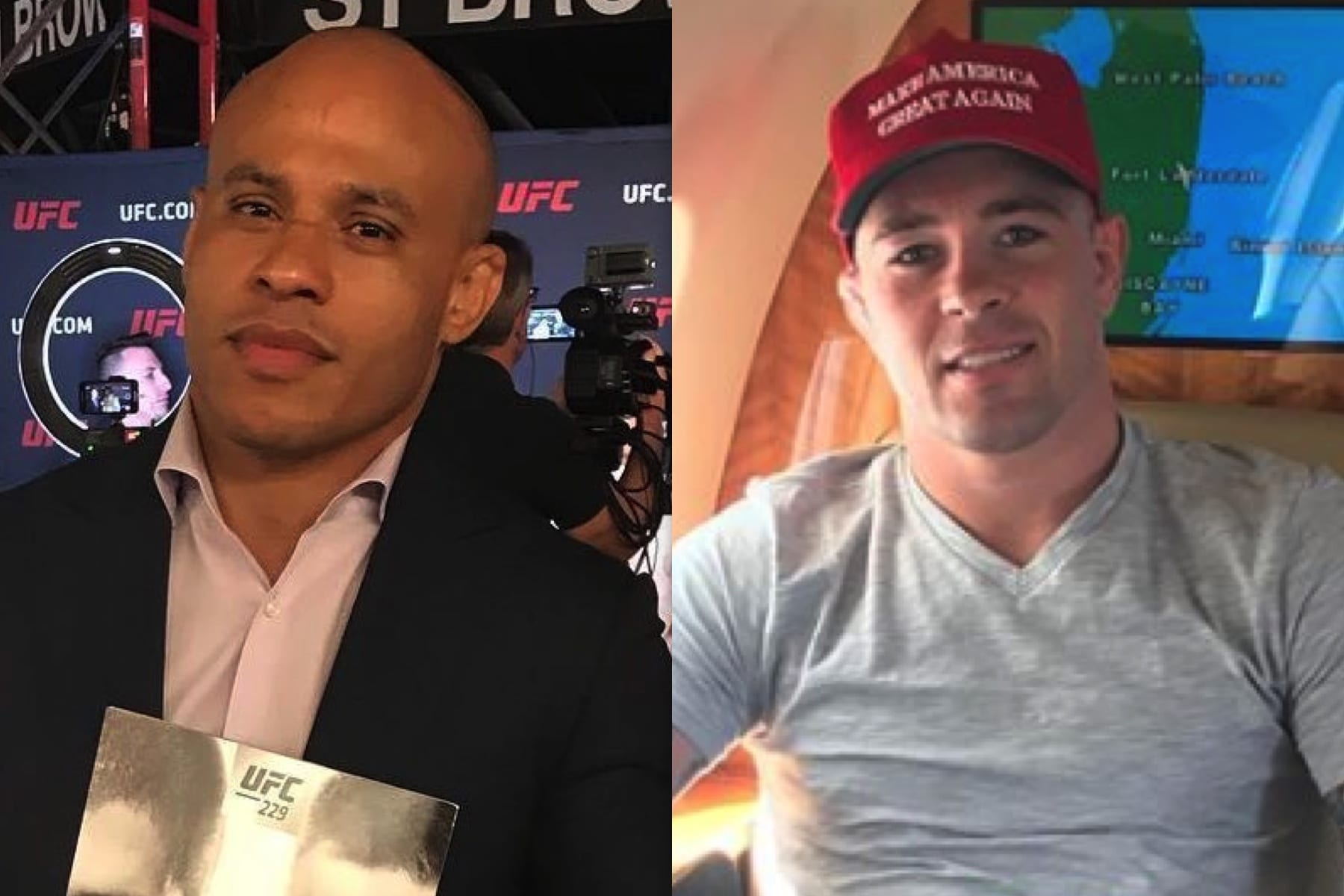 Despite not being on the card, Colby Covington was one of the bigger stories coming out of UFC 235.
""Chaos" was in attendance for the co-main event between Kamaru Usman and Tyron Woodley for the welterweight title. When it was all said and done, Usman won the title via unanimous decision. Shortly after the fight, Usman and his manager, Ali Abdelaziz, ran into Covington at a Las Vegas hotel buffet.
A scuffle ensued, largely instigated by Abdelaziz. Speaking to Bloody Elbow recently, Covington blasted the mixed martial arts (MMA) manager for his actions:
"MMA managers are meant to be behind the scenes," Covington said. "They're not meant to be up in fighters' faces acting like they're tough. He was up in my face, 'Let's fight, let's take this outside.' I'm like, 'Dude, you're not even a fighter. I'll dust you in a second.
"You're conducting yourself like a little kid. You're a manager, you're supposed to be representing your fighters, and this is how you represent your fighters? You go out there and put innocent people and children in harm's way? He's a circus.
"That guy is a low life, trying to jump me in the Palms buffet. Ali's a little scumbag. He's a piece of sh-t. … He needs to get deported back to whatever country he snitched on. I would have pressed charges, but I don't want Snoozeman to get deported back to Nigeria before I get to whoop his ass in the Octagon."
Covington and Abdelaziz likely haven't seen the last of one another. "Chaos" has been named the next challenger for the welterweight title. Soon, he and Usman will be matched up with the 170-pound title on the line, and Abdelaziz will definitely be alongside his client.