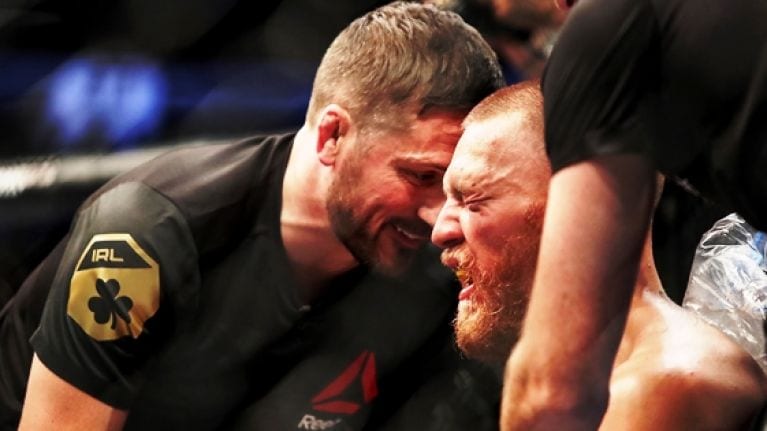 Longtime Straight Blast Gym (SBG) Ireland coach John Kavanagh recently took to Instagram to post a "grateful" tribute to star student Conor McGregor.
Here's what Kavanagh had to say about "The Notorious":
"Not that long ago but feels like a different lifetime. 2 lads (1 with a dodgy lip ring) travelling economy around the world trying to make a dream become reality.
"I dont know what the future holds but I do know because of @thenotoriousmmaI've done more in the last 5 years than I would have ever imagined I'd do in a lifetime #grateful"
Kavanagh has been cornering McGregor throughout his mixed martial arts (MMA) and UFC career. However, recently McGregor decided to hang up his gloves for good. He announced he would be walking away from the sport on Twitter. Many believe the move is a power play to leverage more money from the promotion for his next fight.
McGregor responded to Kavanagh's post with the following:
"Thank you Coach. What a journey it has been"

"Mystic Mac" is also dealing with sexual assault allegations from his native Ireland. At this point, if McGregor does ever fight again, it likely won't be for quite a long time.