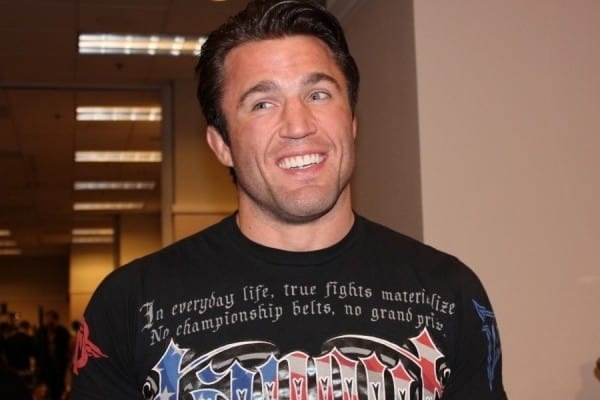 Former UFC title contender and now working as an analyst for ESPN, Chael Sonnen knows Jon Jones. Well, as a competitor at the minimum. Jones and Sonnen fought back at UFC 159, which saw Jones finish Sonnen.
Sonnen stated recently that Jones is in a lot better shape than most would think.
"I think it'll be a wake-up call for him," Sonnen said of Jones' recent legal issues (via Brutally Honest Show). "I really do. This has been going on for a really long time. These aren't one-offs. One thing with athletes, as a whole, is that they never have to grow up. If you're a 26-year-old athlete like he is, you might as well be a 16-year-old. Athletes are never forced into that real world situation."
As noted, former Jones was alleged to be involved in a hit and run car accident back in April of this year. A crime that resulted in the UFC stripping him of the light heavyweight title and suspending him indefinitely.
Jones was in court on Tuesday, September 29th, 2015 and plead guilty to one felony count of leaving the scene of a crash, which resulted in Jones being convicted of a 4th-degree felony.
The judge has granted Jones a conditional discharge, but will receive no jail time or any fines. He will have supervised probation for up to 18 months. The judge ordered Jones to make 72 appearances as part of his probation.
Sonnen is known to say what's on his mind but also known for making money. His mouth made most of it according to some when it comes to his MMA career and not how he fought.
With all of the bad, Sonnen sees how Jones could make a positive out of this. No only by getting his life back, but to make some cash while doing so.
"You just don't quit," said Sonnen. "You keep going. From a philosophical standpoint, controversy creates cash. If you get in a jam, you've got to get in a room with smart people and start thinking. If you can't turn controversy into cash, then you're missing a major opportunity.

"One of my philosophies is that I don't apologize, but that isn't a blanket answer. If you're wrong, apologize, but apologize to the right people. You don't owe everybody an apology or explanation. If you're wrong, don't be afraid to say that you're wrong. The coverup is always worse than the crime. Take your lumps and you'll move forward a lot quicker."