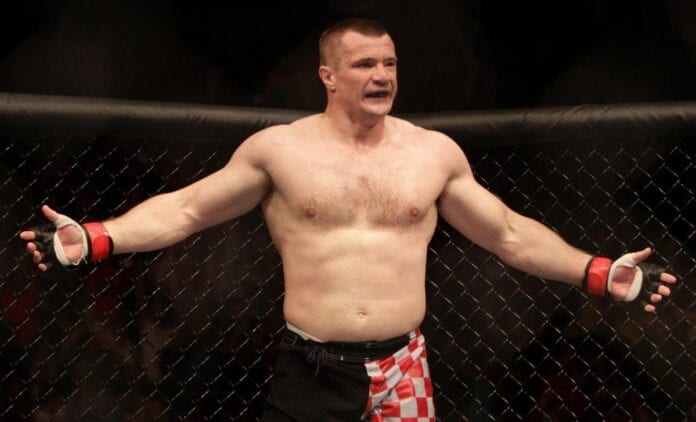 MMA legend Mirko "Cro Cop" Filipovic has announced his retirement from active competition.
According to ESPN's Ariel Helwani, Cro Cop retired on Croation TV today. He suffered a stroke in his last fight, a unanimous decision win over Roy Nelson at Bellator 216. Although he won the fight, the injury has let him unable to take strikes to his head:
"The legendary Mirko Cro Cop announced his retirement on Croatian TV today. Spoke to him earlier and he confirmed he suffered a stroke after his last fight and he can no longer take punches to the head. He is doing OK, though. "I was very lucky," he said. More shortly."
Cro Cop appears thankful his injury was not more significant than it already is. He was understandably emotional announcing his retirement you can watch on Croatian news outlet GOL.hr:
The long-feared head kick master has retired before. But it appears this will be the one that finally sticks for the 44-year-old combat sports great. If it is, Filopovic will retire on a 10-fight win streak in the UFC, Rizin, and Bellator. Few if any can boast such a graceful exit from the fight game despite the injury.
Cro Cop will retire with the Pride Grand Prix title as perhaps his greatest accomplishment on paper. He'll certainly be remembered much more for his famed head kick that helped him rack up 28 knockouts in 38 pro MMA victories.

We wish Cro Cop the best of health and happiness in his retirement from MMA.