It looks as though former UFC lightweight and welterweight champion and MMA legend BJ Penn is coming back to the fight game…
Former two-weight UFC champion BJ Penn left the sport he once dominated on a terribly low note. Without a win since 2010, 'The Prodigy'entered his 2014 trilogy maker with Frankie Edgar looking like a totally different fighter. For starters the bout was at featherweight, and Penn looked more like an anaemic E.T than the cold blooded killer of his prime days, and his gameplan was truly shot.
Using absurdly bad footwork and sloppy striking, Penn was handled easily by 'The Answer' and got finished with an ugly TKO. Retiring immediately after the fight, the MMA world waved goodbye to one of the most beloved legends of the sport. Then, this past week, BJ teased a comeback via his Twitter account, and had the MMA world once again talking about 'The Prodigy.'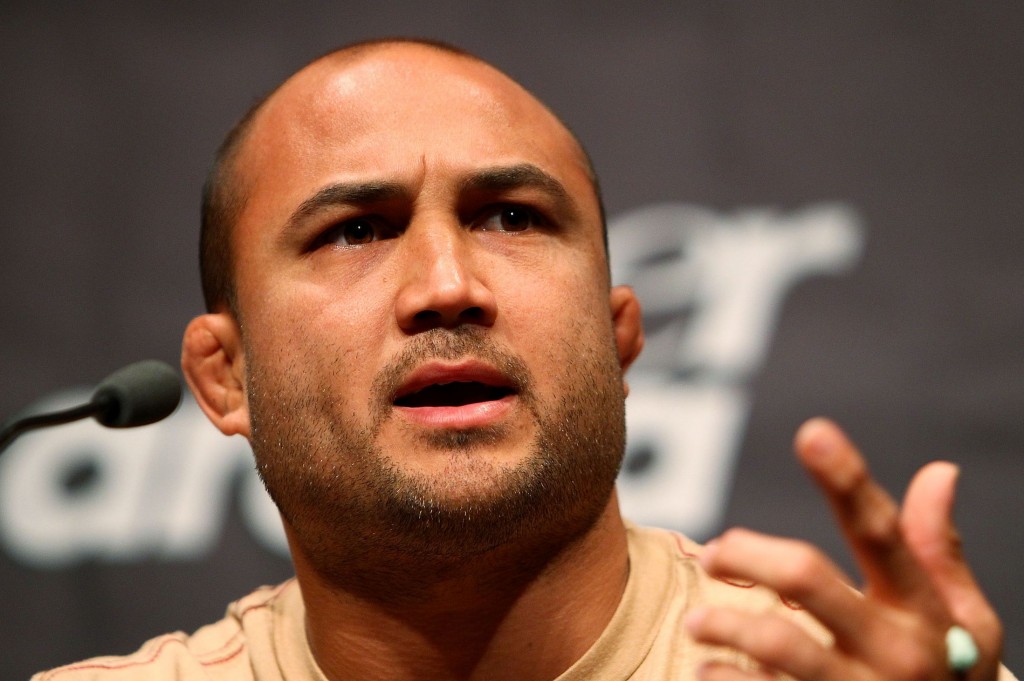 After his foray in to the world of retirement, Penn was called out repeatedly by current UFC lightweight and former featherweight contender Nik Lentz. 'The Carny' even wrote a poem about BJ and his family that seemed to have struck a nerve with the former champion, as he later responded with some angry comments. But's that's not all, a video uploaded to MMA Digest on youtube shows BJ Penn training with ex-light heavyweight champ Jon Jones at Greg Jackson's, and suggests 'The Prodigy' is in training for a comeback at UFC 197. Check it out:

Great news for fans of the Hawaiian grappling whizz, although at 37 years of age will he be able to have an impact against even the mid tier fighters at lightweight? Challenging Nik Lentz to meet him at UFC 197 on March 5, 2015, it probably won't be long until we find out.
Stay tuned to LowKick MMA for more updates as hey come in!