Benson Henderson Eying Late Summer Return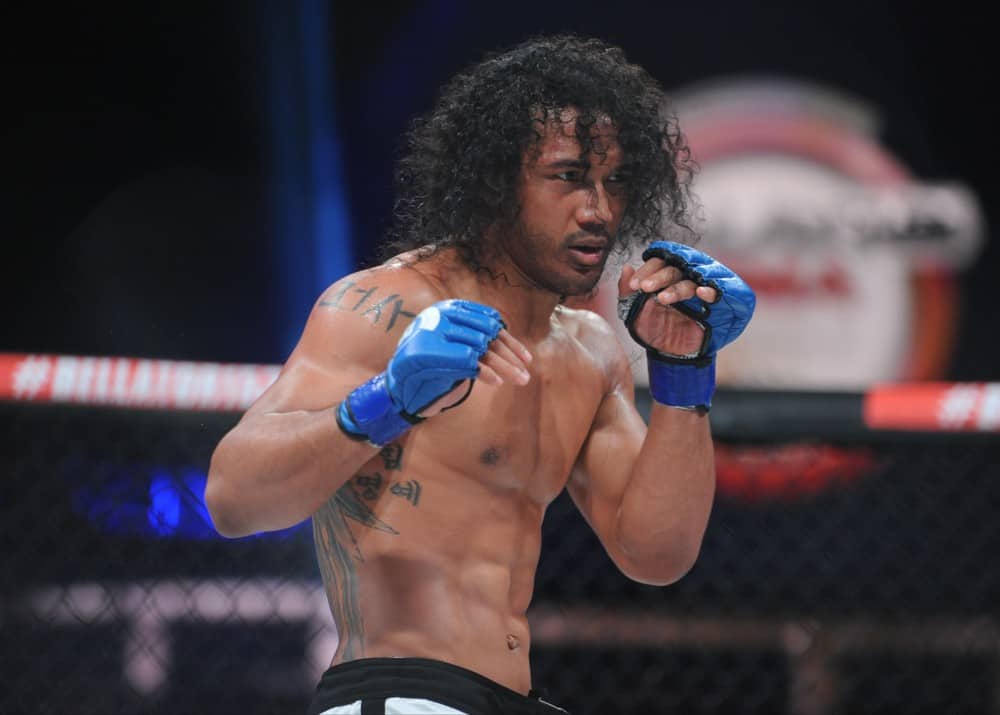 Former UFC lightweight champ Benson Henderson has his return to fighting action in sight.
After a winning effort over Jorge Masvidal in South Korea Henderson parted ways with the UFC and opted to sign with rival promotion Bellator MMA. Following an unsuccessful attempt at the promotion's welterweight title against Andrey Koreshkov, 'Bendo' earned his first win under the Bellator banner over Patricio Freire to earn a shot at the lightweight title.
Following a very competitive contest Henderson unfortunately saw the bad end of a split decision in his bout against 155-pound champ Michael Chandler for his second loss in the promotion.
Since that bout Henderson has gone under the knife to repair some lingering issues that have been hindering his performance. The former UFC champ revealed earlier this week that he's been fighting with a torn "ACL, MCL, two meniscus and a bunch of loose cartilage" since his loss to Koreshkov (quotes via MMA Junkie):
"(The injury occurred) about two months before the Andrey Koreshkov fight, actually, but I didn't feel like it really affected my performance," Henderson said. "I don't make excuses. It didn't affect any of my performances. I was able to be smart about it and train the way I wanted to for all my fights. But for the Chandler fight, it had got worse and worse and worse. Just gradually it got worse, and I wasn't able to do certain things.

"(For) the Chandler fight, I didn't have the training camp I wanted, and it became tougher for me to do the things I wanted to do. It become difficult for me to have the type of training camp I know I'm supposed to have. No excuses at all for whether I got my hand raised or whether I lost. But it became so hard and tough for me to maintain my output at such a high level, I knew it was time to have the surgery."
Hendrson went on to praise the promotion and president Scott Coker for taking care of him throughout the whole ordeal. Apparently Coker flew out Henderson and his family to San Jose for his surgery, which took place around Christmas time.
Coker also took time away from his family during the holidays to buy 'Smooth' and his entire family lunch, something that meant a lot to the mixed martial arts (MMA) veteran:
"Bellator has full insurance the same as the UFC; it's another great, top class organization," Henderson said. "They flew me out to see a specialist in San Jose, and I told them I had to have it looked at. They results were what they were. It was five days or six days before Christmas. They took care of it, paid for my hotel. They took care of me about as good as you can.

"They took care of everything. On Christmas Day I went and had lunch with Scott Coker because I was stuck in San Jose. They flew out my wife and my son for the surgery also. They took us all out to go eat lunch together. That was super meaningful to me. Not just getting a free meal, but them spending their time on Christmas Day away from their families for me to go out and have lunch. To me that meant a lot. You can't get your time back. Someone can buy you a free meal, but someone's time on Christmas Day? Man, that showed me a lot about the organization and the character of Bellator and Scott Coker and those guys."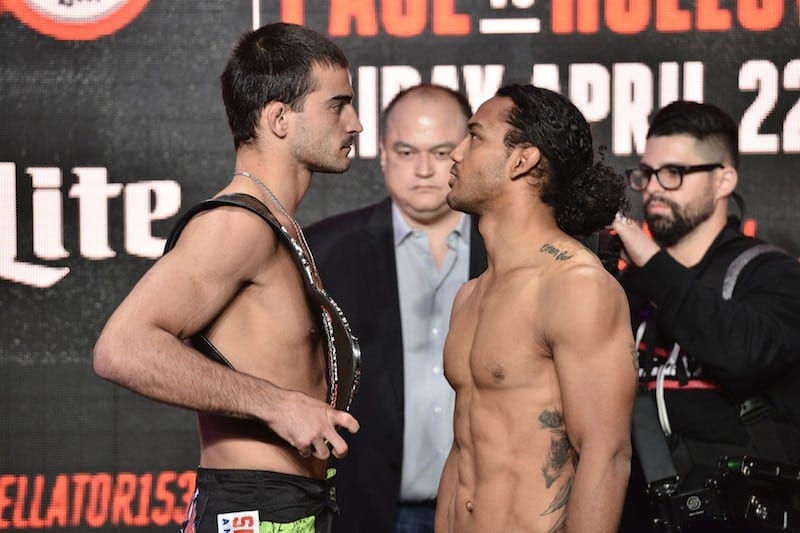 While Henderson's doctor has recommended a nine to 12 month layoff to help recover from the surgery and give a suitable amount of time for rehab, Henderson is hoping for an 'Adrian Peterson comeback' and instead is eying a return around late July or perhaps August:
"My surgeon has said nine to 12 months because it wasn't just the ACL; it was ACL, MCL and meniscus," Henderson said. "Because it's everything it was, he recommends a longer layoff so I can do my due diligence with the rehab and all that stuff. He says nine to 12 months, but I'm a little bit more optimistic than that with me being the fighter I am. I'm a little bit more risky, so we'll see.

"I want to be in there before nine months. I had surgery on Dec. 19, so basically at the beginning of the year in January is when my rehab started. If I can make it back before the ninth of September – I don't want to push it and be crazy, but late July, maybe August. I want to have that Adrian Peterson comeback."