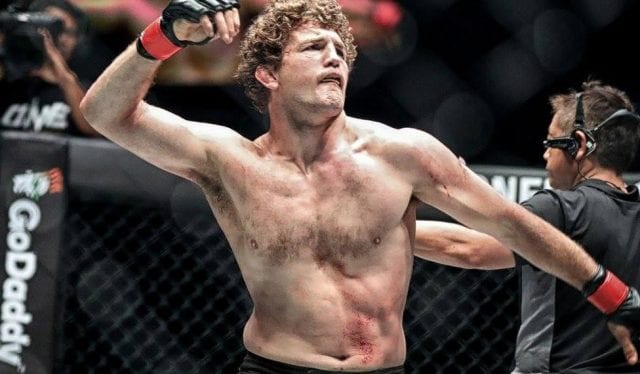 Ben Askren has been digging into former UFC welterweight title challenger Darren Till quite a bit lately.
The Englishman is preparing to main event UFC London against Jorge Masvidal this weekend (Sat. March 16, 2019). For the past several weeks, Askren has been poking fun at Till and teasing a future clash with "The Gorilla" should he emerge victorious.
However, in effort not to count "Gamebred" out just yet, Askren also claims he has beef with Masvidal, and would be happy to fight him if he were to win Saturday night. Askren had this to say on Twitter:
"I know I have been picking in @darrentill2 a lot, but @GamebredFighter I think you suck too. Best of luck Saturday guys."
"I actually don't like @GamebredFighter bc I hammered him at ATT when I was training MMA for 2 months and he wants to pretend it didn't happen. I don't like liars."
Askren comes off a successful UFC debut at the UFC 235 pay-per-view (PPV) two weeks ago. He survived an early onslaught from former 170-pound king Robbie Lawler to secure a first-round submission win. Albeit an extremely controversial one.
Now, "Funky" will be in attendance for UFC London this weekend, hoping to face off with the winner of Till vs. Masvidal and set up his next UFC bout.
If you enjoyed this story, please share it on social media!