It's now been well over a year since WME-IMG first bought the UFC for a staggering $4 billion, resulting in the Fertitta brothers stepping aside and Hollywood super-agent Ari Emanuel taking the reigns as the head honcho of the world's largest mixed martial arts promotion.
However, Emanuel has been surprisingly aloof since then, with UFC president Dana White remaining the man in charge of the day-to-day running of the company and the main point of contact for the media.
Don't be fooled into thinking that this means Emanuel is a shrinking violet though, as nothing could be further from the truth.
Like White, he is a bombastic, larger-than-life figure with a fascinating life story, and it's his strategic vision that White now follows as they attempt to take the promotion, and indeed the sport, to new heights.
With that in mind, it's high time we delved into Emanuel's life to find out who he really is, what makes him tick, and what his plans are for the UFC's future.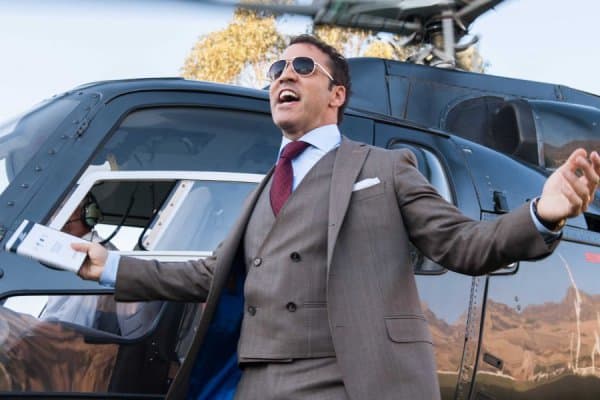 He's The Real-Life Ari Gold
It's almost impossible to have a conversation about Ari Emanuel without mentioning the fact that he was the inspiration for the unforgettable 'Ari Gold' character in the hit TV show, 'Entourage.'
The story goes that the show's creator Doug Ellin originally had another big-time Hollywood agent in mind as the inspiration for one of the characters in the show, until coming face-to-face with Emanuel (who was the show's executive producer Mark Wahlberg's agent at the time), leading to the realization that this in-your-face, fast-talking, foul-mouthed force of nature was the perfect blueprint for the role.
How like the real Emanuel is the version played by Jeremy Piven on the show though?
It depends on who you speak to, with some of those who know him claiming that it's right on the money, while an ex-business partner claimed, "he can turn on Ari Gold when he needs to."
Whatever the case, his association with the memorable TV show character has only been a positive for Ari Emanuel's career.
"[Emanuel] has made himself a larger-than-life figure in a town where everybody thinks they're 50 feet tall," Deadline Hollywood's Dominic Patten once mused to ABC News.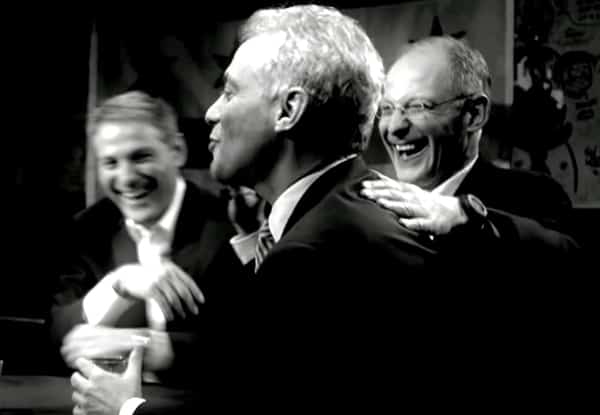 Ari Emanual Has Powerful Siblings
NBC's Brian Williams once suggested that the three Emanuel brothers are the most prominent public figures from any family in modern-day America, and when you look at their remarkably impressive CV's it's not hard to see why.
The Hollywood super-agent is the youngest of the three, with his eldest brother Zeke being a celebrated oncologist and author who once served as a special health advisor during the Obama administration and is considered a world leader in medical ethics, while his other sibling Rahm is the current mayor of Chicago after previously being one of President Clinton's Senior Advisors and President Obama's Chief Of Staff.
Having to follow in the footsteps of his two successful brothers may be part of the reason Ari Emanuel has been so driven to succeed himself, but there has always been a strong bond between the three, and together that makes them a force to be reckoned with.
"Nobody wants to be on the wrong side of Ari Emanuel," an unnamed TV exec admitted to the NYTimes back in 2009, while Emanuel himself stated during an NBC interview with his brothers that, "If somebody screws with one of us, or a friend or a company, we will be there to defend it."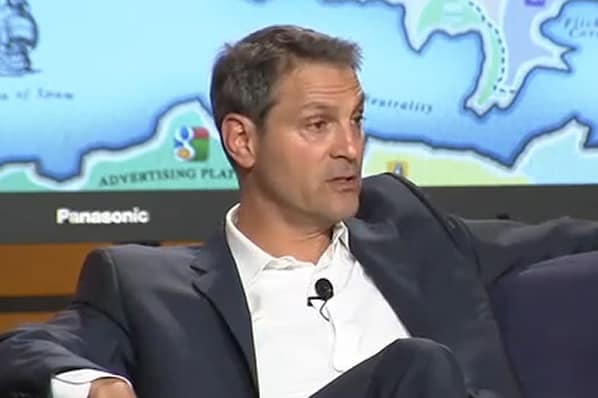 Ari Emanual Has Dyslexia, ADD & ADHD
One trait that appears to have been both a help and a hindrance to Ari Emanuel throughout his life is the fact that he was diagnosed with Dyslexia, ADD and ADHD while in third grade.
As such, Emanual struggled with reading and writing and that led to him being placed in special education classes, even though he excelled in math and sports.
However, despite some teachers suggesting he might not even graduate high school, Emanuel would go on to earn an economics and computer science double major from Macalester College.
In hindsight, Emanuel sees the strength of character that came from his personal battle with learning difficulties, telling yale.edu that, "people who struggle with dyslexia are given the insight to find inventive solutions in life and business that others probably never find."
As for his attention deficit disorders, that goes some way to explaining the restless energy that's helped propel him to the top in his chosen field, and he's found unique ways to stay focused.
For instance, Emanuel installed a treadmill desk in his office so that he can exercise while he's working, sparking off a trend in Hollywood, while he's also a devotee of 'One World' meditation, which he likes because "it says it's OK to be mad!"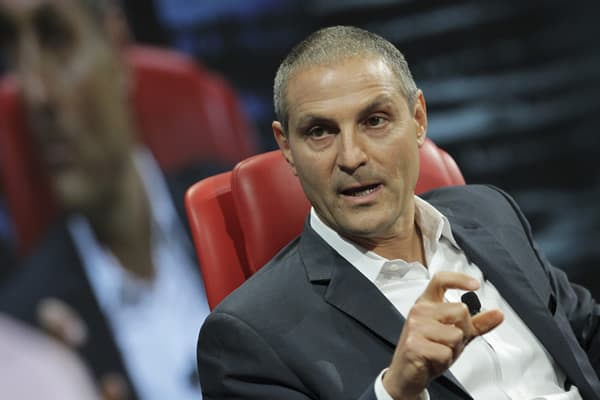 He Built Endeavor Agency After Car Crash Epiphany
In 1995, Ari Emanuel was working as an agent for the International Creative Management when he was struck by a car that sent him flying into the air and landing face down with broken ribs and a torn ACL that would require multiple surgeries and 18 months of physical therapy to recover from.
According to Emanuel, it was this moment that led him to the realization that "you only get one shot, make it count," and so just a few months later he formed his own agency Endeavor along with several other former ICM agents.
Starting from almost nothing and with few clients, the Endeavor agency would grow quickly, and in 2009 Emanuel and his business partner Patrick Whitesell brokered a historic deal to merge with the William Morris Agency, creating an industry powerhouse, WME, and then a few years later expanded further by acquiring IMG.
For several years the company operated as WME-IMG, though just this week things came full circle when Emanuel announced a switch back to the Endeavor moniker.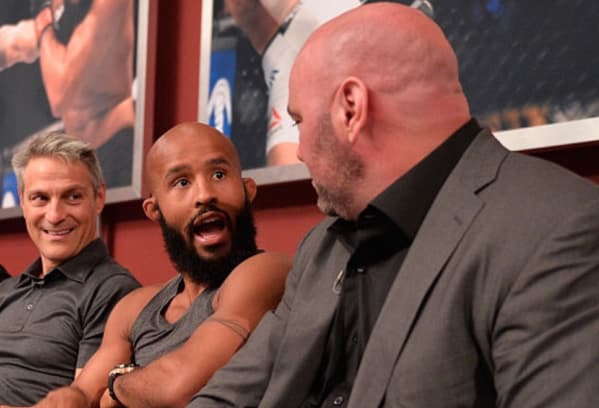 Ari Emanual A Longtime UFC Fan
There's no doubt that Ari Emanuel wouldn't have orchestrated the UFC buyout if he didn't think that it was going to pay off financially in the long-run, but while many fans may see him as just another "suit," the reality is he also has a genuine passion for the sport itself.
"I don't miss one of these events, ever, and if I can't come, I TiVo it," Emanuel told USAToday at UFC 65 back in 2006, a full decade before he orchestrated a deal to buy the company.  "These are some of the best athletes."
Even back then he believed the sport had unlimited potential.
"This is going to be huge," Emanuel told the newspaper at a time when the UFC was only just beginning to find it's feet. "A lot of people, networks and cable, are circling. You've got fans with a huge economic diversity. You've got an international appeal. Just watch."
It seems his enthusiasm for the sport has been infectious as recently Dana White revealed that one of Emanuel's sons is now training to be an MMA fighter.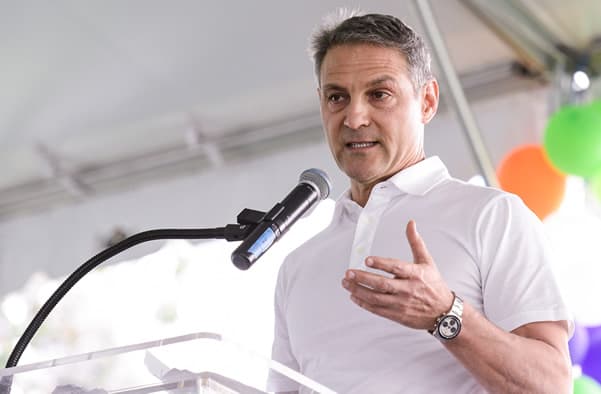 He's A Fighter By Nature
Emanuel's enthusiasm for the hard-hitting world of MMA makes a lot of sense when you consider that he is combative by nature, both verbally and physically.
"I'm very, very aggressive," Emanuel has been the first to admit.
"He had so many fights as a kid that they all ran together," his brother Zeke recalled in a memoir about their childhood, titled 'Brothers Emanuel,' recounting one instance in particular where the young Ari hit a school bully in the face with a food tray and then laid into him with a barrage of punches after the high-school football jock taunted a kid with learning difficulties.
Emanuel blames a lot of this behavior on having been picked on himself due to his own struggles with Dyslexia and admits he would be in the principle's office "every other day" for fighting, though he notes that becoming an "accomplished wrestler" helped earn him respect from his peers.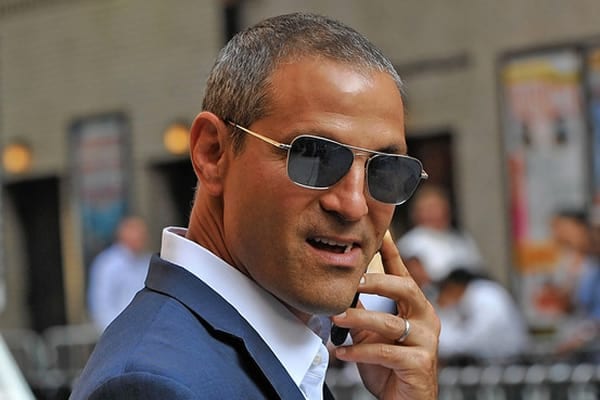 Ari Emanual Makes Over 300 Phone Calls A Day
At 56 years of age, Emanuel is already wealthy and hugely successful by anybody's measure, but he shows no sign of slowing down, getting up at 4 a.m each morning to keep on top of his busy schedule, which includes making over 300 phone calls a day to his clients.
Those clients include some of the biggest stars on earth, including Dwayne 'The Rock' Johnson, Oprah Winfrey, Charlize Theron and Mark Wahlberg.
"If it didn't include a phone, it would be very hard for me to do it," Ari Emanuel once confessed when asked how he'd cope if he had to pursue a different path in life.
"If the world ended, but there were still phones, I think I could figure something out."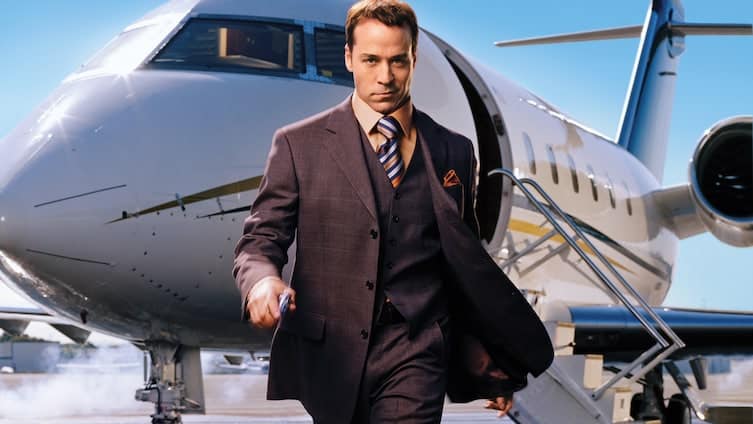 He Lives A Jet-Setting Lifestyle
One of several traits Emanuel appears to share with UFC president Dana White is that he maintains a hectic schedule that often involves him flying all around the world at the drop of a hat to do business.
"Most of Hollywood stays in Hollywood," Emanuel told fastcompany.com last year. "No one's getting on a plane and going to Argentina for three meetings. Flying 14 hours for three meetings. And then getting on a plane and flying to London. Or going to China for a lunch and a dinner and coming back. I don't give a shit. I did it last weekend."
Perhaps White is one of only a few who can match that level of commitment, noting back in 2012 that in the first two months of that year alone he had flown more than 40,000 miles!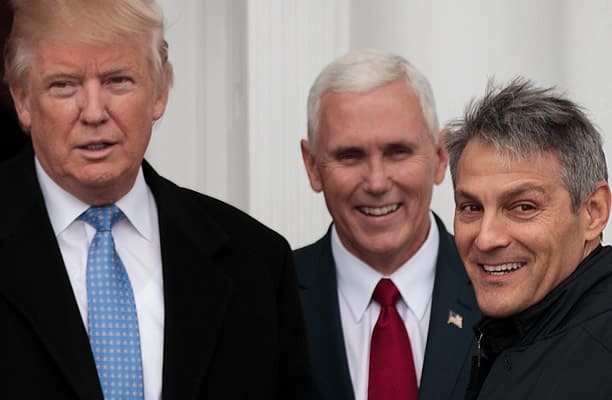 He's Friends With President Trump
Emanuel's influence extends as far as the White House, as he has a long-standing relationship with current president Donald Trump.
Trump was once a client of Emanuel's who was instrumental in negotiating his contracts for 'The Apprentice' TV show, and while he no longer represents him, the two have stayed close, with the President describing him as, "a very good friend of mine."
"He calls me a lot. I call him a lot, and we talk. He's very political. Even though he's not political, he's political. He gets it."
That being said, it's worth noting that in 2015 Emanuel actually donated money to Hilary Clinton's campaign for the presidency, though that same year he also brokered a deal for WME-IMG to acquire the Miss Universe Organization from Trump.
Despite Emanuel's democratic leanings, Trump consulted with the Hollywood super-agent just days after winning the race to become President in November of 2016.
According to Variety magazine, during the meeting Emanuel looked to "address some concerns, and provide his point of view to Trump as he forms his new administration."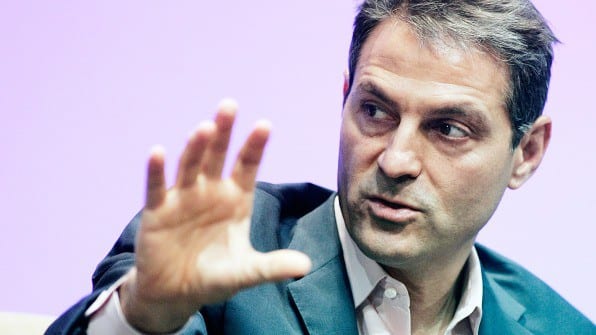 His Vision For UFC's Future
According to Dana White in an interview on UFC Fight Pass, the company's former owners, The Fertitta Brothers were unwavering in their desire to ensure they sold the company to, "somebody who could actually take it and bring it to the next level.

"Ari is one of these guys, he's got huge balls, he's very smart, and he has laid out a really great plan for the sport. The vision that Ari has for it right now, I am on board and I love it."
So what is this vision?
Unfortunately that's not public knowledge, but with the UFC's current TV deal with FOX set to expire in 2018, Emanuel will undoubtedly be at the heart of the negotiations and it's believed he's aiming to drastically increase the value they get from this lucrative side of the business, and with his wealth of contacts in the TV business he should be in his element.
Of course, with the roots of the company being a talent agency, Ari Emanuel and his team are also perfectly placed to help turn fighters into bigger stars.
For instance, the ink was barely dry on the UFC deal last year when Ari Emanuel arranged to have Conor McGregor appear in the enormously popular TV show 'Game Of Thrones' (though the star threw a curveball by opting out of it), while welterweight champ Tyron Woodley has been handed opportunities in the movie business and Michelle Waterson was the subject of a PR push that saw her featured on 'ESPN's' body issue, interviewed by People Magazine and Allure, and appear as a special guest during New York Fashion Week.
At the same time continued global expansion is another key long-term goal for the UFC's owners, with major markets like Russian and China being on Emanuel's radar, while finding synergy with all of the other aspects of WME-IMG's ever-expanding range of business interests remains at the heart of his vision.
"Half of our business is representation and half is things that we own. The things we represent we try to expand globally," Emanuel told Deadline.com earlier this year as he explained how being with WME-IMG benefited MMA's leading promotion.
"[The UFC now has] a global organization to help them… We do 900 events and 35,000 concerts a year. We have offices in almost every country. How we then take that and do a complement to all those businesses as a digital offering is our big challenge into the future."