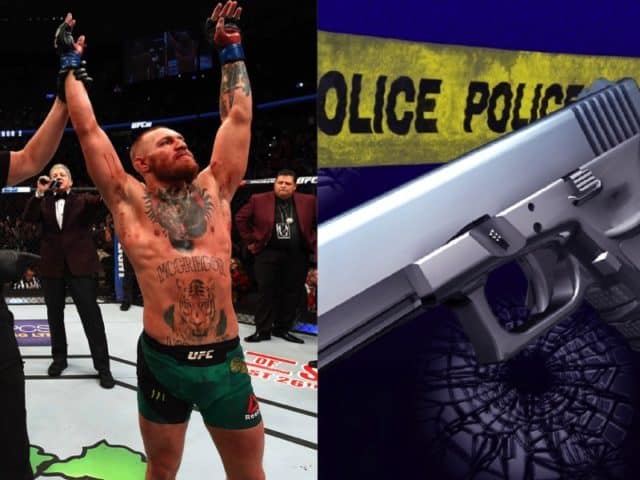 Mixed martial arts (MMA) fans are some of the most passionate fans in sports across the world, but this guy just took it to a whole other level.
Following the epic 25-minute clash between UFC featherweight champion Conor McGregor and Nate Diaz in the main event of UFC 202 this past Saturday (August 20, 2016), one Diaz supporter got so upset at the Irishman's victory over the Stockton Native that he decided to fire some gun shots into the Las Vegas sky.
25-year-old Ulysses Liaina was arrested by local police for unlawful use of a weapon due to the incident, and when police asked for his motive for firing the unnecessary rounds, he said he was upset at the outcome of the McGregor-Diaz bout earlier that night.
Captain Bob Higginbotham spoke to local news crew KZRG and released the following statement:
"Witnesses and friends all said he just pointed it straight up in the air. And so he wasn't aiming at anybody, it was apparently his method of venting."
Police retrieved a Ruger 9mm and 13 casings as evidence and nobody was injured. Liaina is starring at the possibility of up to a $5,000 fine.
If you enjoyed this story, please share it on social media!