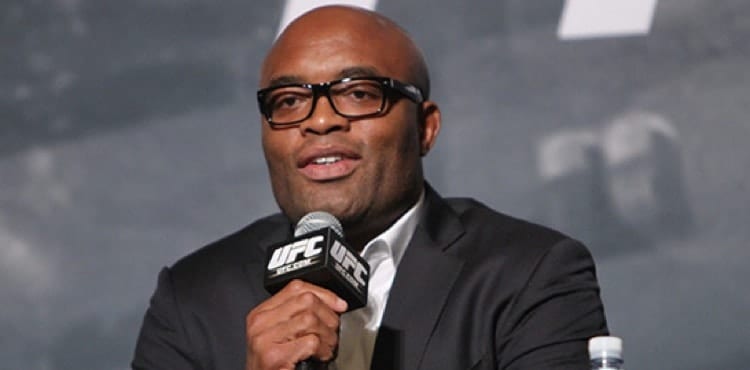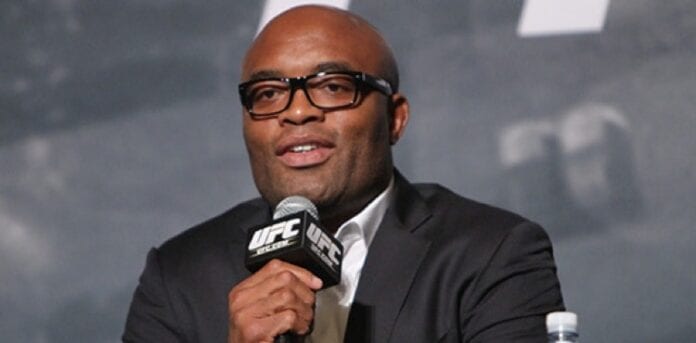 Anderson Silva may have gotten his first UFC win since late 2012 after he beat taunting challenger Nick Diaz in the main event of last night's (Sat., January 31, 2015) UFC 183 pay-per-view (PPV) event from Las Vegas, Nevada, but the 39-year-old "Spider's" fighting future is still very much up in the air.
An emotional Silva told Joe Rogan that he would have to talk over just what was next with his family, and he elaborated on that statement at the post-fight presser. When asked if he had indeed fought his last bout inside the Octagon, Silva responded a bit cryptically and reiterated that he would have to talk with his family after some emotional words with his son backstage:
"So when I finish, I go back to room and I go call to my family, and my son Khahil say, 'Congratulations, but done, back to home, please, no more fight.' So this is my son, I need to talk to my family. I love my job, this is me, I love fight, but I need to talk to my family, because this is more important to my life now."
"The Spider" was then asked if he felt satisfied with his career if UFC 183 was indeed his last bout. His response left the door open for a possible return:
"Yeah absolutely, but I go talk to my family. I no talk to my son, I no say for my family I got stop. I need to talk to my family because I love my job, I love UFC, and when I talk to my son, I'm a little scared. I talk to Ed, 'So Ed, now, why, what's the next step?' So, Ed say, helax, go back to home, talk to family, and done."
The slightly conflicted Silva said that while he certainly still loves fighting, the desire of his family for him to stop putting himself in danger may be too much:
"Yes, I love my job, I love fighting, but I need to talk to my family. My son talk to me, serious. When I talk to my son, my son cry, "Dad, stop, please. Back home. Please. Stop. You don't need to more fight please.' So I need to talk to my family. I talk serious now."
Finally, Silva touched on his emotional return that lead him to tears after his somewhat one-sided victory. Speaking through a translator, he focused on his painstaking return from the devastating leg injury he suffered in his second loss to champion Chris Weidman:
"It was the culmination of a year of hard work and a lot of pain and a lot of rehabilitation and he has to thank everyone that was in his camp and his true friends and everyone that made it possible for him to be here tonight."
Clearly excited to get back into the win column but concerned about his family's wishes for him, the possibilities for Silva could be numerous.
Do you think he'll make his way back into the cage, or is it time for one of the sport's all-time greats to call it a career following a big comeback win?