Alex Pereira defends knockout win over 'Fading' Jiri Prochazka at UFC 295: 'I think it was a good stoppage'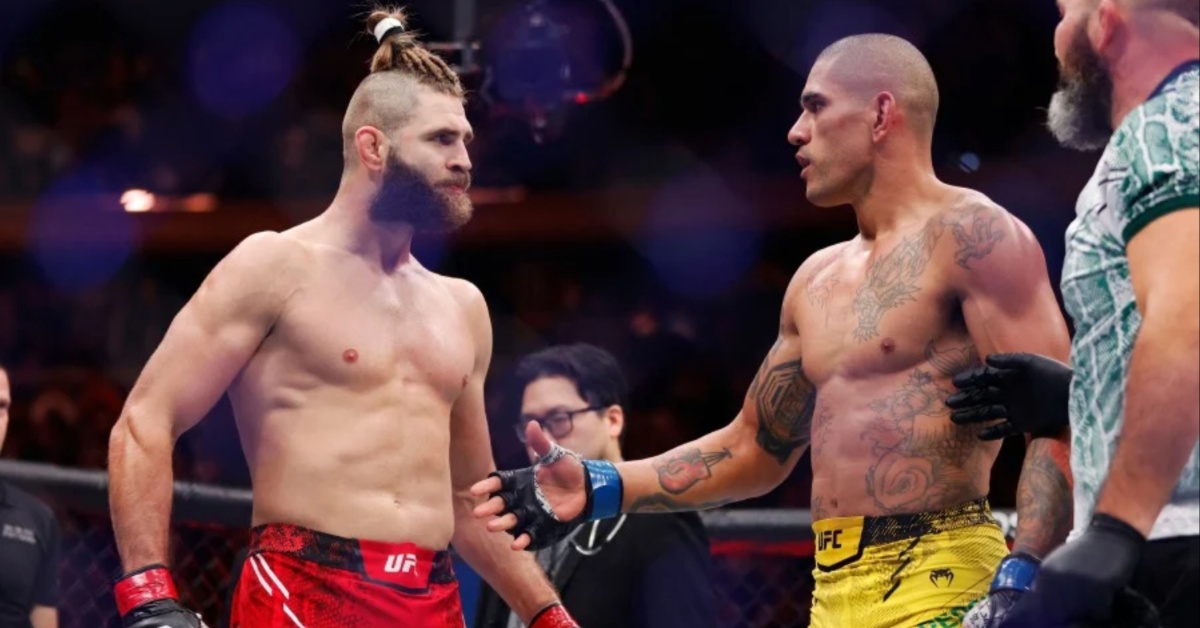 Off the back of his second round stoppage win over Jiri Prochazka at UFC 295 over the course of the weekend at Madison Square Garden, two-weight champion, Alex Pereira has defended his debated knockout win over the former champion, claiming the Czech Republic native was visibly "fading".
Pereira, a former undisputed middleweight champion, captured his second Octagon crown at UFC 295 over the course of the weekend in New York City, securing a second round win over Prochazka, stopping the returning former titleholder with a slew of elbow strikes for a technical knockout win.
Appearing rocked himself off the back of a massive overhand right from Prochazka, Pereira backed up to the Octagon fence, before landing a right hook and a short, check left hook, sending the former to his knees, before defending a takedown and finding a home for a series of punches and elbows to the side of Prochazka's head, before he slumped over on his back to the canvas.
Jumping in to stop the action, referee, Marc Goddard received some criticizm from pundits and fans alike, who claimed he stopped the bout too soon, despite admittance from Prochazka that he was unconscious momentarily.
Alex Pereira defends stoppage of Jiri Prochazka at UFC 295
And as far as opponent, Pereira is concerned, he sensed Prochazka was "fading" – and appears happy with the timing of the stoppage.

"I felt he (Jiri Prochazka) was feeling those punches, and when he got in, the left hook and a cross, once he dropped on my legs, which was not like getting a takedown, but he actually fell, I started punching, and I could feel he was fading away," Alex Pereira said after UFC 295.
"I think it was a good stoppage," Alex Pereira explained. "I know his friends and supporters, his people, are maybe going to try to say it was not, but I think it was the correct way." 
Do you agree with Alex Pereira's opinion on his stoppage win at UFC 295?