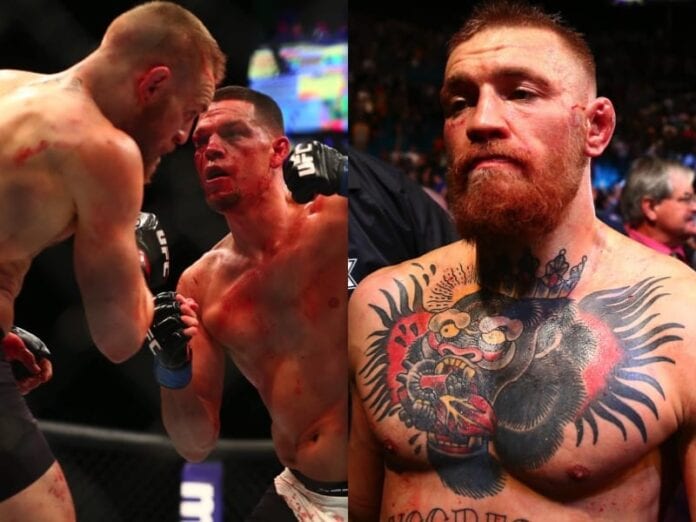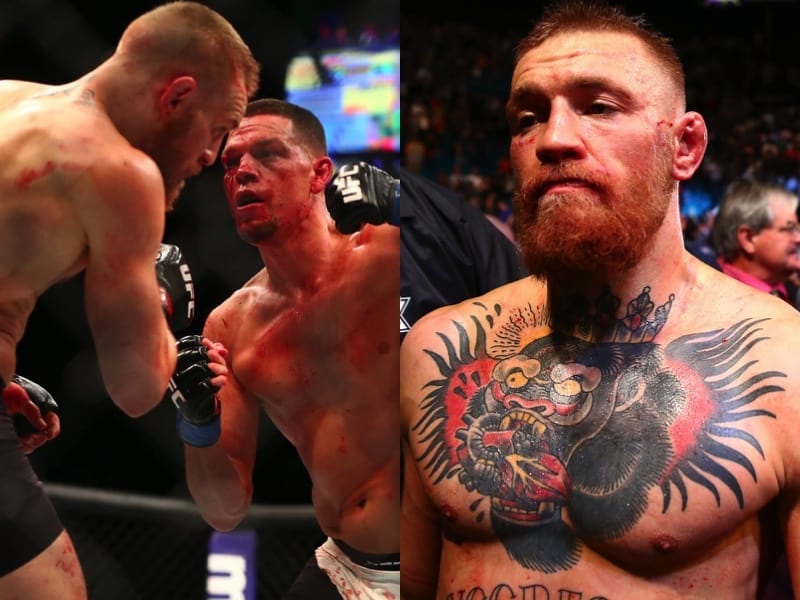 This week, news arrived that the rumored Nate Diaz vs. Conor McGregor welterweight rematch was confirmed for the main event of July 9's blockbuster UFC 200 card from the all-new T-Mobile Arena in Las Vegas, Nevada.
A bit more surprising, however, was that longtime former featherweight champion Jose Aldo will face Frankie Edgar for the interim title to decide the next challenger for McGregor's 145-pound belt, which will inauspiciously sit on the pine while the Irishman sorts out his differences with Diaz at 170 pounds.
After Aldo and Edgar campaigned fervently for the match-up with McGregor after he lost to Diaz by submission at March's UFC 196, the belt remained stagnant when a rematch that many feel is beyond unnecessary was made a reality. Aldo and his team aren't exactly happy about it, but his longtime manager and coach Andre Pederneiras recently spoke to MMA Fighting about his star pupil's mindset heading into the interim rematch with 'The Answer':
"We were expecting the fight with Conor, but we can't live to mourn. Aldo has a date and a fight booked, and it's for the interim belt, so let's work to win this title and fight Conor again."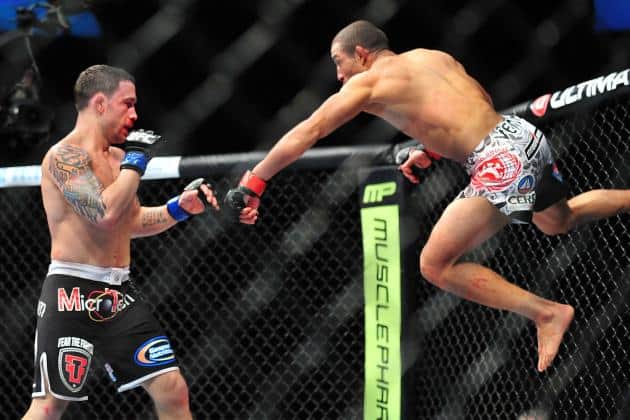 Aldo, who lost his title in a shocking 13 seconds to McGregor last year, famously outlasted Edgar by decision in a heated match at 2013's UFC 156, a bout where 'Junior' controlled much of the early action with his trademark low kicks before Edgar bounced back with a late push. Regardless of the result there, Pederneiras believes both fighters have changed and it will be quite the different affair:
"Both fighters have evolved a lot (since UFC 156)," he added. "It's going to be interesting to see how they both prepare for each other in this new fight."
Pederneiras did reaffirm his belief that Aldo should be fighting for the true featherweight title right now, but the Nova Uniao head man also seemed to be at peace with the interim championship up for grabs:
"Of course! Our goal is the title. Like we made clear previously, we would only fight for the title, and that's what's happening now.
Moving on to one of the many topics of the hour in MMA this week, Pederneiras touched on the pending Diaz vs. McGregor match.
Read on to the next page to find out his thoughts on the controversial rematch…..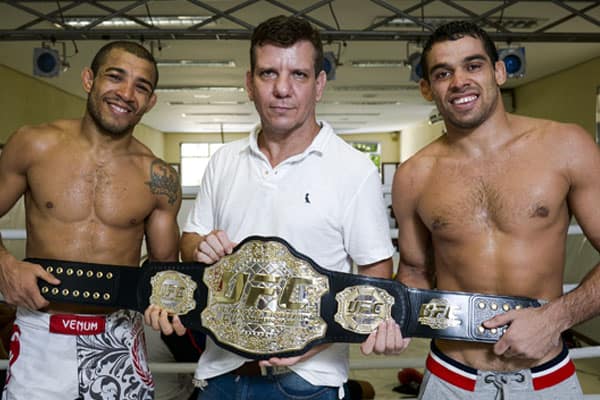 Pederneiras said that although he may not agree with it, he does understand why the UFC booked it in terms of straight business:
"About Conor vs. Diaz, I don't have much to say. The UFC owners know the reasons (why it's happening) and I can't say anything about that because I have a business too and I do what has to be done so my company brings me the biggest profit possible."
As for the fight action, the seasoned coach envisions an even tougher go-around for McGregor the second time. And even though he isn't choosing McGregor to beat Diaz, he believes there would be quite a long road for the brash smack talker at 170 pounds even if he were to get past the Stockton native:
"(It will be) tougher than the first one. I think Conor will control more his impulse to get the knockout so he doesn't gas again, but even if he wins, which I don't think will happen, he's way smaller than the athletes in this division, and I'm not even talking about the champion. For an example, a fight between him and Demian (Maia), who is a big guy for the division since he came from 185 pounds, Conor's chances at defeating guys in this division are really low."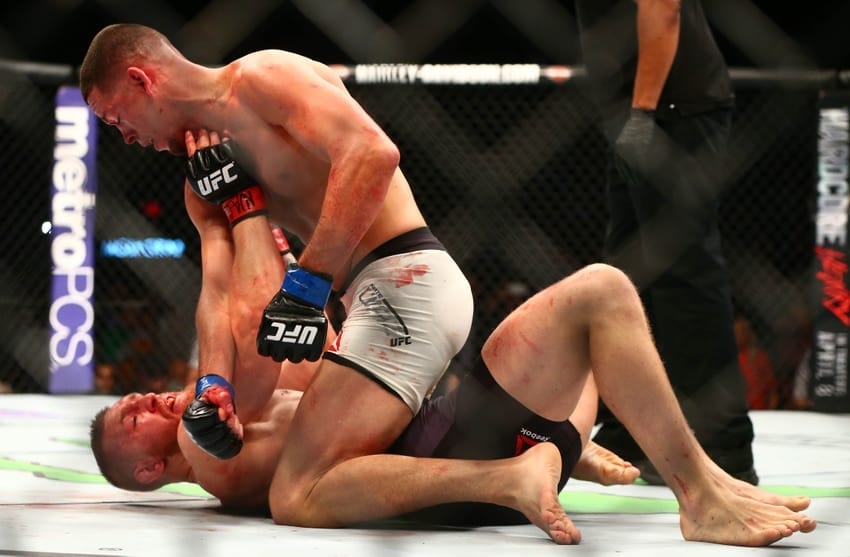 After McGregor nailed Diaz with several heavy shots in the first round but faded and was submitted in the second round, that would seem to be a sentiment that many share with 'Dede,' and with countless others crying for McGregor to defend his belt, Diaz could teach him that lesson once and for all.
However, even though he's a normal lightweight, one win back at welterweight will probably have 'The Notorious' (and the UFC) asserting that they can take on and top the best welterweights in the world.
That could be a vicious undertaking for McGregor and his team, but one thing is for certain: he undoubtedly has mixed up the UFC and MMA as a whole with his unique style. Will he pay a massive price for doing it?