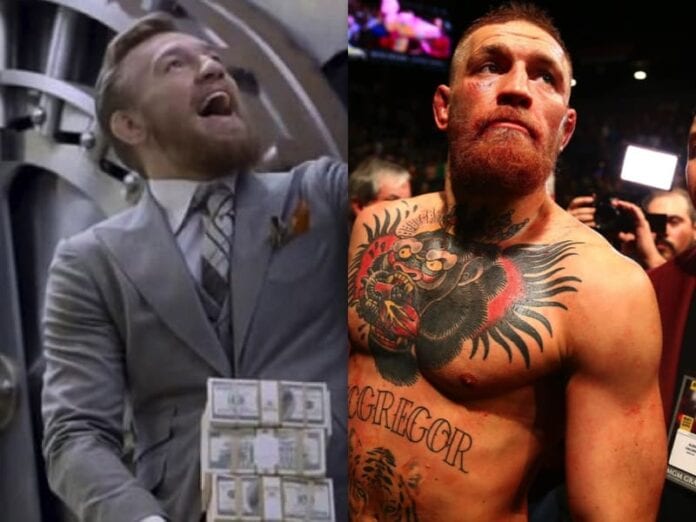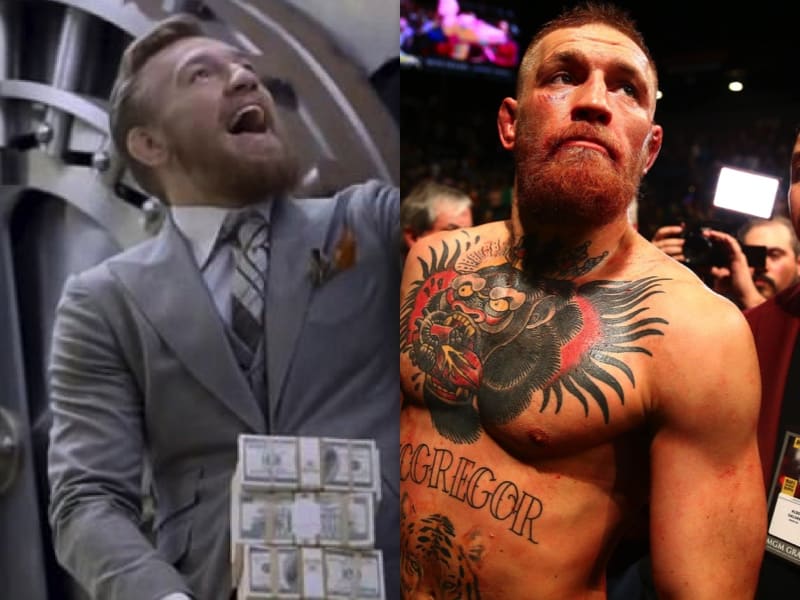 Conor McGregor may have suffered his first UFC loss to Nate Diaz in the main event of last Saturday's (March 5, 2016) UFC 196 from the MGM Grand Garden Arena in Las Vegas, Nevada, but he'll a sizable pile of dollar bills to help relieve his worry.
With UFC 196 being the biggest card of 2016 thus far and, if Dana White's initial projections have any truth to them, potentially the biggest of all-time, the monumental event not surprisingly produced some big paydays for the fighters involved.
McGregor understandably topped the list with the first-ever disclosed fight purse of $1,000,000 in the UFC. He repeatedly said he would top $10 million for the bout, which he lost to Diaz by second round submission, when his pay-per-view (PPV) numbers are factored in. Diaz earned $500,000, which is by far his biggest MMA payday, for replacing Rafael dos Anjos on only 11 days' notice.
Newly crowned women's bantamweight champ Miesha Tate should most definitely ask for a raise following her thrilling submission win over former champ Holly Holm, as she only banked $92,000 (including the win bonus) for winning the belt. Holm made $500,000 for the loss.
Here are the full disclosed UFC 196 salaries (via MMA Mania):
Nate Diaz: $500,000 (no win bonus)
Conor McGregor: $1,000,000
Diaz def. McGregor by submission
Miesha Tate: $92,000 (includes $46,000 win bonus)
Holly Holm: $500,000
Tate def. Holm by submission
Ilir Latifi: $50,000 (includes $25,000 win bonus)
Gian Villante: $36,000
Latifi def. Villante by decision
Corey Anderson: $40,000 (includes $20,000 win bonus)
Tom Lawlor: $28,000
Anderson def. Lawlor by decision
Amanda Nunes: $56,000 (includes $28,000 win bonus)
Valentina Shevchenko: $14,000
Nunes def. Shevchenko by decision
Siyar Bahadurzada: $38,000 (includes $19,000 win bonus)
Brandon Thatch: $22,000
Bahadurzda def. Thatch by submission
Nordine Taleb: $30,000 (includes $15,000 win bonus)
Erick Silva: $34,000
Taleb def. Silva by knockout
Vitor Miranda: $32,000 (includes $16,000 win bonus)
Marcelo Guimaraes: $13,000
Miranda def. Guimaraes by technical knockout
Darren Elkins: $74,000 (includes $37,000 win bonus)
Chas Skelly: $21,000
Elkins def. Skelly by decision
Diego Sanchez: $150,000 (includes $75,000 win bonus)
Jim Miller: $59,000
Sanchez def. Miller by decision
Jason Saggo: $20,000 (includes $10,000 win bonus)
Justin Salas: $16,000
Saggo def. Salas by technical knockout
Teruto Ishihara: $34,000 (includes $17,000 win bonus)
Julian Erosa: $12,000
Ishihara def. Erosa by knockout

The total disclosed payroll for UFC 196 was $2,871,000.
Usual disclaimer: The above figures do not include any deductions for expenses such as insurance and/or taxes, and they also don't include any potential supplemental money earned from sources like Reebok fighter payouts, post-fight bonus awards, or special discretionary "locker room" bonuses the UFC periodically hands out.