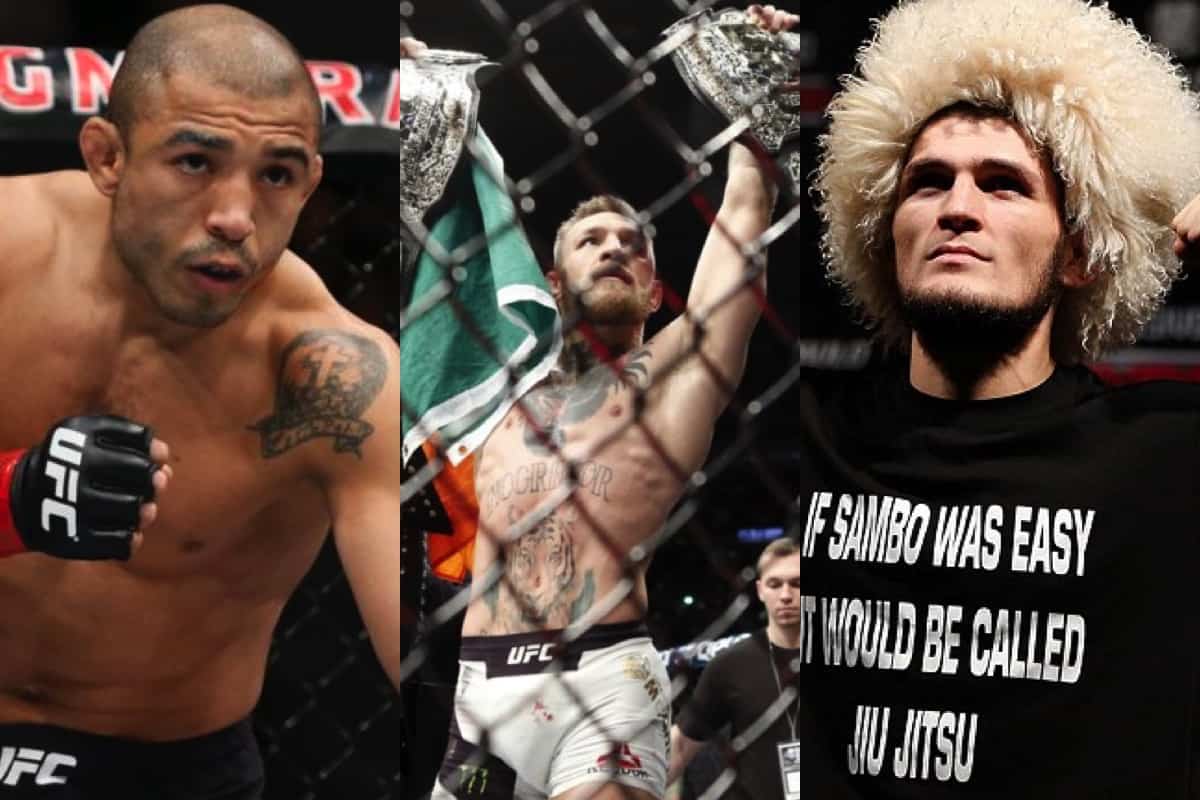 Conor McGregor has now solidified himself in UFC history as the first fighter in the promotion's history to hold two titles in different weight classes simultaneously when the featherweight champion captured the 155-pound title from Eddie Alvarez in the main event of UFC 205 last Saturday (November 12, 2016) with a scintillating second-round knockout.
Now McGregor must take on the tall task of defending two titles in different weight classes, with perennial contenders already lined up for 'The Notorious' to take on next. With no shortage of contenders in the UFC's featherweight, or talent-stacked lightweight divisions, the challenges in the two-weight world champion's young career are only getting started.
With so many contenders to choose from, we have compiled a list of ten men who are next in line for the big money fight against McGregor in the near future. So without further ado fight fans, here are the top 10 fighters that Conor McGregor should step into the Octagon with next…….
10. Donald 'Cowboy' Cerrone
One of the most game fighters the UFC has ever seen is former UFC lightweight title challenger Donald 'Cowboy' Cerrone, who will step in to save an injury riddled card on the drop of a dime.
Cerrone and McGregor have exchanged words back-and-forth at one another in multiple press conferences, especially the Go Big press event last year in which 'Cowboy' threatened to 'knock the lucky charms' out of the featherweight champ if he decided to move up to 155 pounds.
Cerrone possesses some of the most dynamic muay thai striking that the UFC has today, not to mention a ground game that is world-class and has been the downfall of many who have found their way onto the mat with the Jackson Wink product. 'Cowboy's' rough style of play clashing with McGregor's patient, accurate, and quick style of striking could make for quite the interesting match-up.
Not only could this fight take place at McGregor's championship weight of 155 pounds, but both men could also decide to throw down in the UFC's welterweight division of 170 pounds. Cerrone has been performing masterfully since making the jump up to welterweight, steadily rising as a threat to the 170-pound throne, while McGregor has competed in the division twice in his feud with Nate Diaz earlier this year.
If a match-up between the two fan favorites is the fight the UFC decides to go with next, it would certainly be an entertaining contest for mixed martial arts (MMA) fans to enjoy.