A haymaker punch is a term that you're likely to hear when watching a combat sport. New fans might not actually know this is, so let's go over what is a haymaker punch.
Giving you the definition of the term haymaker punch, along with the positives and negatives of using this punch.
What is a Haymaker Punch?
A haymaker punch is basically a punch thrown with all of the power that a fighter can muster. It is a punch thrown with your back hand that isn't a straight, overhand, or hook.
The punch is more of a wild shot you throw with bad intentions to hurt or knock your opponent out. Unlike the mechanics of other power punches, there isn't much to the haymaker.
Fighters that use the haymaker punch don't try to hide it and make their intentions known. To hit their opponent with as much force as they can muster to take them out of the fight.
The haymaker punch is predominantly used by heavyweight fighters blessed with power or wild men like Carlos Monzon.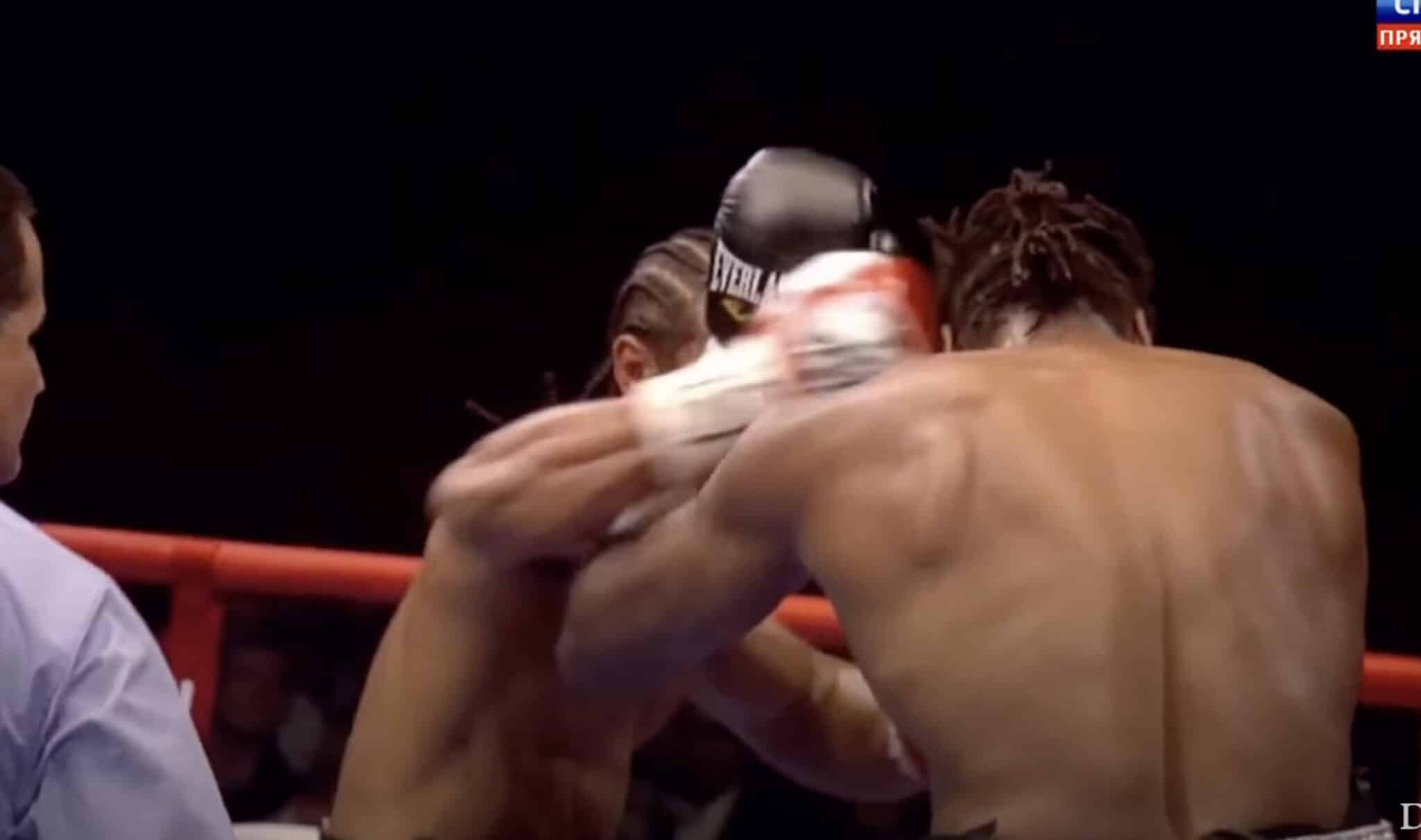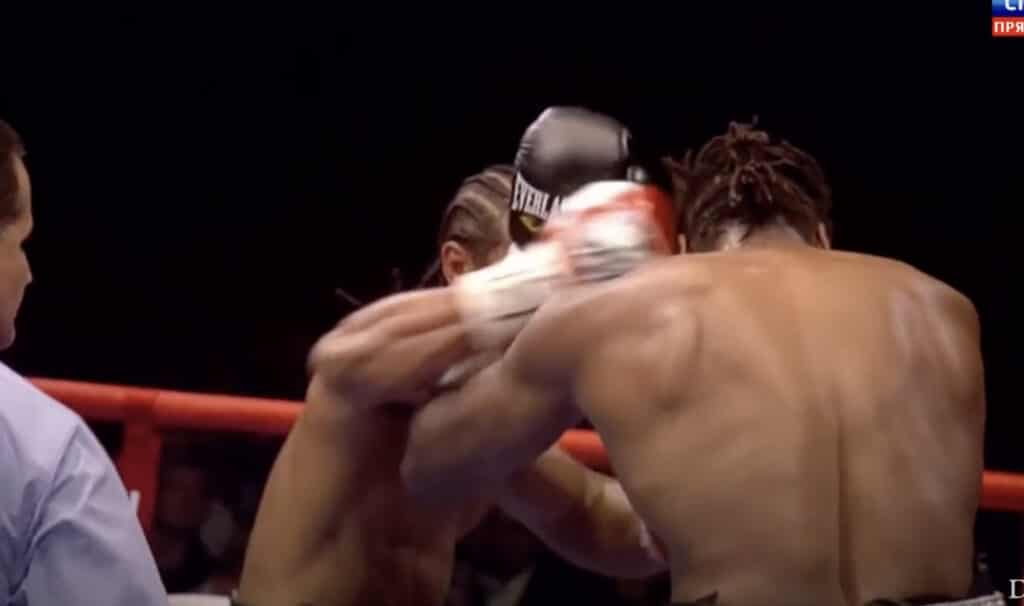 Fighters Known for a Haymaker Punch
There have been numerous fighters in the history of fighting that used a signature haymaker punch. Here are some of the most notable fighters that use the haymaker punch in MMA and boxing.
Deontay Wilder
Deontay Wilder might just be the most devastating power puncher in the history of boxing. The amount of power Deontay is able to create with his right haymaker punch is absurd and defies science.
He may not be the most technical fighter, but as Teddy Atlas once said, Wilder's haymaker punch resets any mistakes. This was proven fact in Deontay's first match against Wilder.
Wilder was down on the score cards, but nearly pulled off a last minute knockout to become undisputed champion. Deontay definitely proves that the haymaker punch is a valid technique to be feared.
Tai Tuivasa
Tai Tuivasa is the young rising star in the UFC heavyweight division. Just like his mentor Mark Hunt, Bam Bam has become known for one thing and that is throwing haymakers.
Tuivasa's game plan is quite simple and that is to stand right in front of his opponent and throw bombs. Then when he knocks out his opponent, he chugs a beer from his shoe.
In his career, Tai has earned 13 of 14 of his wins by knockout and many were with a haymaker punch.
Derrick Lewis
Derrick Lewis has been a fan favorite in the UFC for over the last decade. He owns both the UFC heavyweight and overall UFC KO record with thirteen knockouts in the promotion.
Many of his knockouts were by Black Beast's signature haymaker punch. It's not a technical punch, but insanely powerful that has put several fighters out cold. Lewis has gained millions of fans with his raw power and throwing big bombs.
Francis Ngannou
In all of MMA, there is no one more feared than the current UFC heavyweight champion Francis Ngannou. Francis has been on a path of destruction since getting into the UFC.
Knocking out nearly all of his opponents with his ungodly powerful haymaker punch. On his path to the title, Ngannou knocked out multiple former champions in devastating fashion.
He is a once in a lifetime MMA athlete that is only getting better as he continues to add to his skillset.
The Positives of a Haymaker Punch
While most striking coaches will dissuade their fighters from using haymaker punches, they do have some validity. Here are some of the positives of utilizing a haymaker punch.
Haymakers are Powerful
The first positive of a haymaker punch is that they can be quite powerful. When you throw a wilde haymaker, you try to put everything into the punch to hit your opponent with bad intentions. You can definitely do some damage if you just let a wild haymaker fly.
Good For Heavyweights/Power Punchers
Haymakers are most beneficial for power punchers and especially heavyweight power punchers. For fighters blessed with power and carry more weight they can put behind a punch, they should utilize haymakers.
We've seen numerous heavyweights like Francis Ngannou and Deontay Wilder use haymakers with success. They aren't the prettiest punches, but they can get the job done.
The Negatives of a Haymaker Punch
While there are a few positives of using haymakers, there are some glaring negatives to using them. Here are some of the negatives of using haymaker punches.
Not Very Technical
The first negative of haymakers is that they just aren't very technical. It doesn't take much skill at all to just wing punch to KO your opponent.
Relying on haymakers is a bad habit to have and will hinder you improving your striking ability. You won't improve as a fighter and will be known as a one trick pony that has one good punch.
Haymakers are Telegraphed
Another bad thing about haymaker punches is that when they're thrown, they're clearly telegraphed. Your opponent can see them coming from a mile away.
When throwing haymakers, all your opponent has to do is keep their guards up or just step out of the way. If all you have is a haymaker punch against a technical striker, you're most likely going to lose.
Leaves Fighter Open For Counters
Then along with not being technical and telegraphed, haymakers also leave you wide open for counter punches. Haymakers are good if you can land them, but if you miss, you're probably going to pay for it.
When we've seen high level strikers fight opponents with just haymakers, the high level striker always wins. A good example of this was the match between Ciryl Gane and Tai Tuivasa.
Tuivasa did well at first, but once Gane found the range and got his rhythm, the fight changed drastically. Gane picked Bam Bam apart with incredible high level striking and ended the fight with a KO.
Haymakers are good when they work, but when they don't, the fight can go bad quickly.
Should You Use Haymaker Punches?
Haymakers are great if you're blessed with power and size, but not something for you to rely on. They can help you win fights at lower levels, but once you fight more experienced fighters, they don't work as well.
Being a power puncher is great, but you need to focus more on improving your overall skills and become more technical. Once you do this, you'll be able to hone your power to and unleash devastating strikes on your opponent.