Video: Rashad Evans & Rampage Butt Heads In Random Club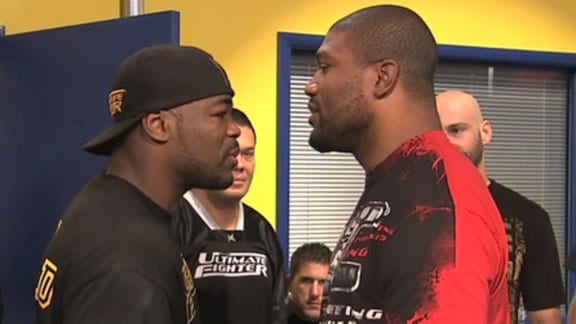 Former UFC champions Rashad Evans and Quinton "Rampage" Jackson's careers have taken different paths since they threw down at UFC 114 in 2010 after one of the most heated rivalries in UFC history.
Evans has largely dealt with injury and ineffectiveness during a recent run at middleweight, losing his last four bouts in the octagon, and Rampage made his way to Bellator and has lost his last two bouts to Chael Sonnen and Muhammed Lawal.
The two recently clashed in a location outside of the cage, however, as Rampage posted a video to his Instagram account where he and "Suga" got up close for what looked like some trash talk rekindling their old beef.
Check it out here:
https://www.instagram.com/p/BecfWqABLk8/?utm_source=ig_embed