The mixed martial arts (MMA) world was thrown for a loop when the UFC shockingly signed former WWE (World Wrestling Entertainment) champion Phillip "CM Punk" Brooks to a contract. A superstar to say the least Punk will have obvious drawing power, but at the end of the day he is a man who has never fought before which has received mixed reactions from the fans.
Since December, when Punk was signed, the speculation has run rampant. Where will he train? When will he fight? What weight class? Can he actually succeed?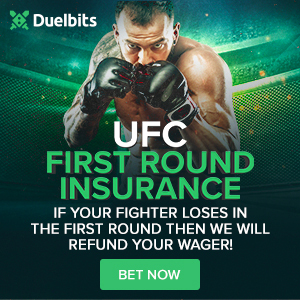 Well, we now obviously know that he has been training quite intensively, at least it seems, with the highly-touted Roufusport camp headed by famed trainer Duke Roufus in Milwaukee, Wisconsin. We have also been made aware that the former pro wrestler will compete in the UFC's 170-pound division.
As far as when he will fight, Punk has said that he hopes to debut by the end of the year, but nothing is set in stone. Recently speaking with FOX Sports on the topic, Punk said that he doesn't want to wait too long, but that he wants to be fully prepared:
"I definitely don't want to wait too long. I understand all the criticism. Here I am with you interviewing me, they're making me do media, all this stuff. Eventually you're sick of talking about it and it's like 'shut up and fight.' I want to make sure I'm fully prepared."
Check out the full interview above.
Also featured in the video is the latest footage of Punk actually training. We have seen footage of him doing some conditioning work with other fighters, but this video actually showcases Punk grappling, as well as hitting mitts.
What do you think? Could he actually succeed inside of the world famous Octagon, or will this be a money making attempt gone wrong for the pro wrestler turned "fighter"?