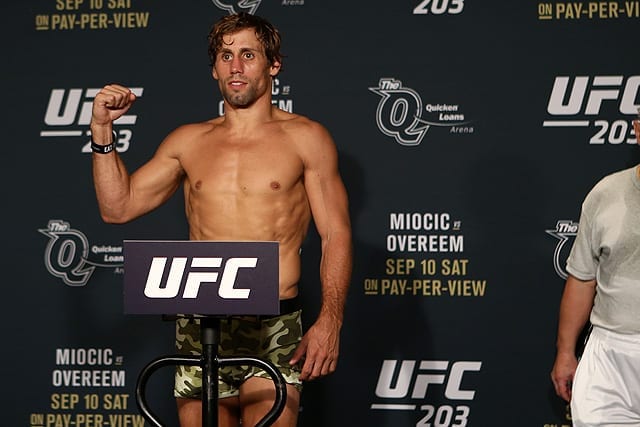 As seen at Saturday's UFC 217 PPV (pay-per-view) event in New York at Madison Square Garden, T.J. Dillashaw knocked out his former training partner Cody Garbrandt to win the UFC bantamweight title for a second time during his pro-MMA (mixed-martial-arts) career.
There was a lot of bad blood leading up to this bout as they have been feuding as part of a long-standing beef between Dillashaw and his former training camp, Team Alpha Male.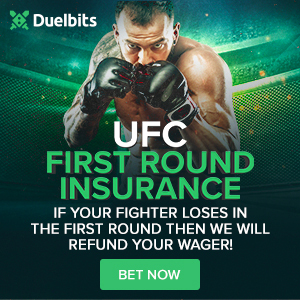 It all started when Dillashaw decided to leave the gym years earlier. Although Dillashaw's victory closed that particular chapter in the rivalry, the bad blood might not be over just yet.
While answering a fan question at the MetroPCS UFC 217 Live event shortly (transcript courtesy of MMA Fighting) before the event went live, Team Alpha Male's founder and UFC Hall of Famer Urijah Faber stated in a response to a fight fan that a fight against Dillashaw could get him interested in a comeback.
If you recall, Faber decided to hang up his gloves last December in his hometown of Sacramento. As for the reasons for his retirement, it was due to a waning passion for the actual fights as well as still having his health.
Since then, he has stayed busy by doing commentary work on the Dana White's Tuesday Night Contender Series Snoopcast and remaining an integral part of Team Alpha Male as both coach and training partner.
Also, the former UFC star would go on to serve as a coach on Garbrandt's team for this season of The Ultimate Fighter coaching against Dillashaw. As seen on that season of the reality show, Faber and Dillashaw almost came to blows over their disputes.
"I would say probably the [fight] with the most zeroes behind it, number one. You know, I would say probably T.J. Dillashaw. That sounds like a good time."
Before this event, Faber went on record by telling Forbes contributor Brian Mazique that fighting is the "best" and "oldest way of settling disputes on the freaking planet." He also stated that he was hoping that the bad blood between Garbrandt and Dillashaw would be settled.
It seems that has all changed with Dillashaw beating Garbrandt. Thus, it's possible that Faber will try to kill two birds with one stone and look to settle his personal issues with Dillashaw while taking one final crack at UFC gold.