UFC Veteran Dave Herman Tased & Arrested After Car Chase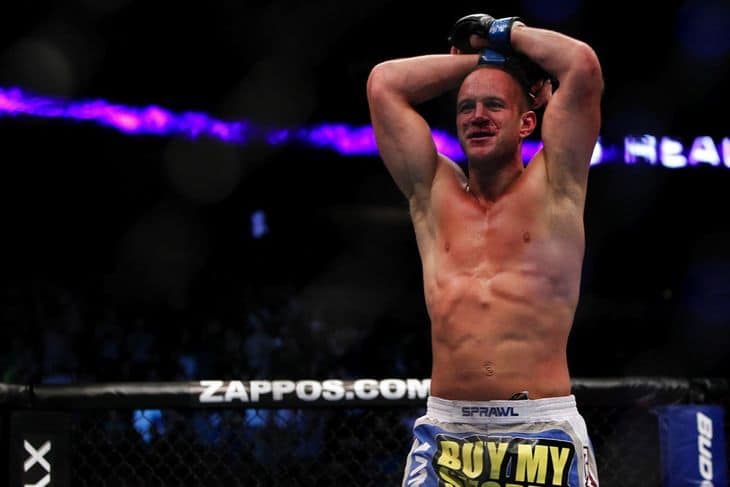 The strange trend of news in 2015 continues, as we learn that another well known MMA veteran is on the wrong side of the law. This time, it's former UFC and Bellator heavyweight Dave "Pee Wee" Herman. 22-6 nine-year MMA veteran Herman was arrested today after a vehicle pursuit in Dekalb County, Georgia. This is not the first news of this type this week.
"Pee Wee" was travelling with a woman and child in his car, and was caught speeding. Police pursued him for 2.5-3 miles before he pulled over. Herman was supposedly tased after behaving aggressively towards police, his charges include felony battery, felony negligence and a misdemeanour. Check out what the Dekalb County Sheriff Dept. posted to their facebook page:
Herman's stay in the UFC was not exactly a successful one; after defeating Jon Olav Einemo in dominant fashion at UFC 131, he went on to lose four straight fights before being cut. Perhaps the most notorious of his career was in the lead up to UFC 153, where he said that Jiu Jitsu didn't work, before being submitted by Antonio Rodrigo Nogueira when they met.
Herman was subsequently popped for Marijuana after that fight, his second drug test fail since joining the UFC. A knockout loss to Gabriel Gonzaga in 2013 scored "Pee Wee" his marching orders, and he beat "Running Man" Kalib Starnes in 2014 at Titan FC 28. BJ Penn, now Dave Herman arrested, it looks as though 2015 is continuing the trend of fighters getting in trouble with police….