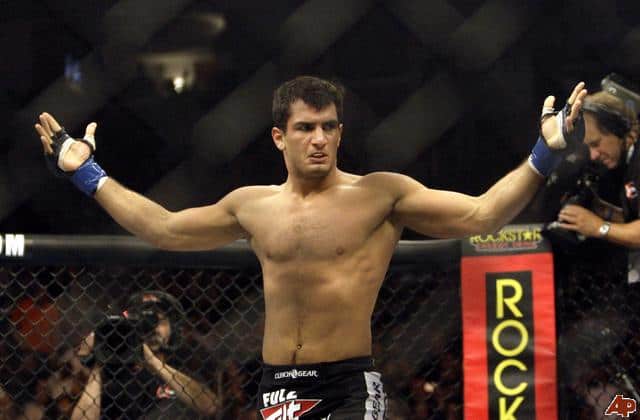 UFC on FOX 14 went down tonight (January 23, 2015) from Stockholm, Sweden and it was a night of huge fights and electrifying finishes. The co-main event featured the legendary Dan "Hendo" Henderson taking on Gegard Mousasi.
Henderson has been struggling as of late and decided he would test his fortunes at middleweight instead of light heavyweight, but it seems as if the drop in weight did not help the aging veteran.
Mousasi needed just over a minute to finish "Hendo", scoring a first round TKO. "The Dreamcatcher" stopped momentarily, claiming that he thought something had happened to Henderson's eye. However, Henderson disagreed and charged forward getting and wound up getting clipped by a big shot.
Mousasi followed up with blows to a downed Henderson, and although some felt it was an early stoppage, Mousasi looked as if he wasn't going to let up. Check out the full highlights below:
Now losing five out of six bouts, is it time for the fighting legend, Henderson, to finally hang up his gloves at age 44?