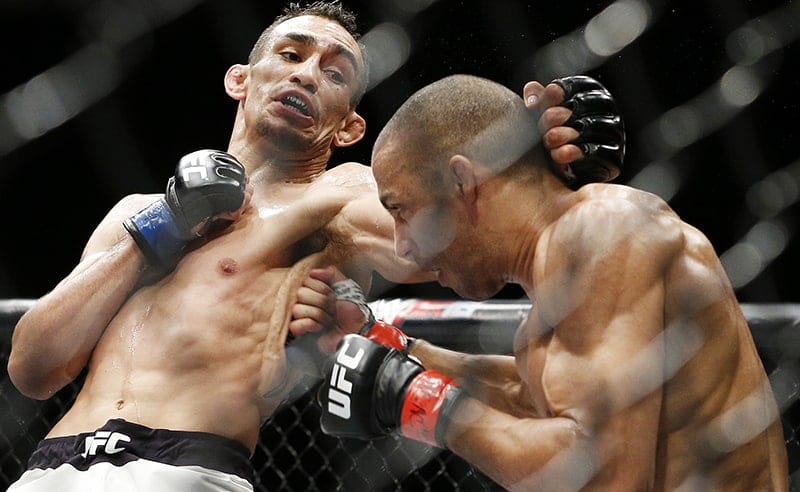 The future has arrived in the UFC.
For the first time in MMA history, UFC 219 will feature artificial intelligence sensors in select fighters' gloves to gather analytics and data to better tell the story of the fight.
These sensors will measure punch strength amongst other data, which will be analyzed and interpreted in real-time. That information will be added to the broadcast to give fight fans a better sense of what goes on in the cage.
The data will be used to in an effort to improve fighter safety, and a mock sparring session between UFC lightweights Edson Barboza and Marc Diakiese demonstrated the technology at work here.
Mati Kovachi, the co-founder of HEED, the company behind the technology, says the information from that sparring session speaks volumes about what goes on during an MMA fight:
"Those insights are covering entire aspects of the fight between Diakiese and Barboza. They cover their passion, the power of the fight, the resiliency, the strategy. All of those things happen in the octagon.

"Shouldn't we tell the story of sport that way? Shouldn't sport be told in real time, with real data, with real information, and with real insights, and the real emotions? We are a company which is trying to revolutionize the way we're going to (broadcast) sports and live events."
With every punch, new data will be collected and added to a database, Kovachi said.

This new technology will only be test-run at UFC 219, but could be implemented full time if the test-run proves to be successful.