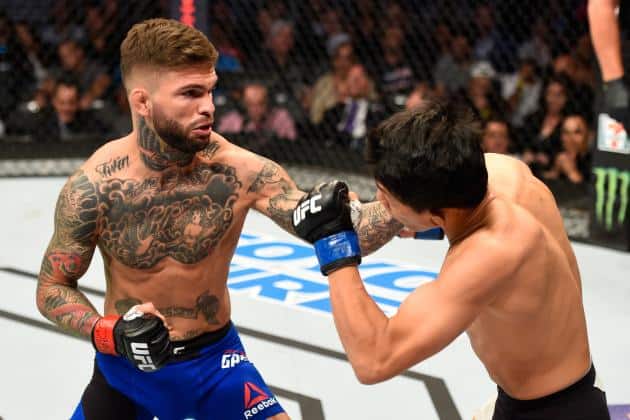 The UFC 202 prelims did an average of average of 1.3 million viewers from 8-10 pm eastern standard time. This is up from the UFC 201 prelims that drew 423,000 viewers. Viewership for the UFC 202 prelims was down 30% from the UFC 196 prelims that did 1,843,000 viewers, which Conor McGregor and Nate Diaz fought in the main event.
UFC 202 took place on Saturday, August 20th, 2016, at the T-Mobile Arena Las Vegas, Nevada. The UFC Fight Pass prelims aired at 6:30 p.m. ET/3:30 p.m. PT while the FOX Sports 1 prelims aired at 8 p.m. ET/5 p.m. PT, and the main card aired on PPV at 10 p.m. ET/7 p.m. PT. On the four-card FS1 prelims, Cody Garbrandt vs. Takeya Mizugaki, Raquel Pennington vs. Elizabeth Phillips, Chris Avila vs. Artem Lobov, and Cortney Casey vs. Randa Markos were featured.
The UFC 202 prelims went up against stiff competition as the show went up against the Summer Olympics, which did 15 million viewers during prime time.
Here are the viewership numbers for all UFC PPV prelims in 2016:
UFC 202: 1,300,000 viewers.
UFC 201: 423,000 viewers.
UFC 200: 1,786,000 viewers.
UFC 199: 798,000 viewers.
UFC 198: 786,000 viewers.
UFC 197: 835,000 viewers.
UFC 196: 1,843,000 viewers.
UFC 195: 1,023,000 viewers.
The UFC returns to television this Saturday with UFC on FOX 21 from the Rogers Arena in Vancouver, British Columbia. The early prelims will air on UFC Fight Pass at 4 p.m. ET while the other prelims will air on FOX at 6 p.m. ET. The four-bout main card will air on FOX at 8 p.m. ET.