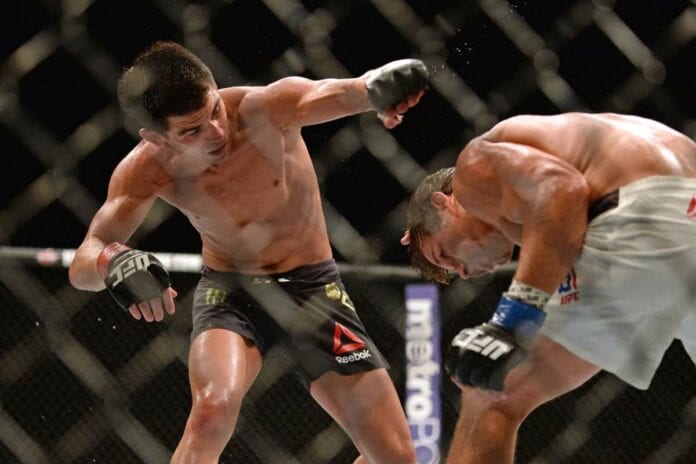 UFC bantamweight champion Dominick Cruz defended his title against longtime rival, and No. 2-ranked bantamweight, Urijah Faber in the co-main event of UFC 199 Saturday night.
The two men initially met in 2007 under the WEC banner where the then WEC featherweight champion Faber defended his title against Cruz, choking him out in the first round via guillotine choke.
Cruz would learn from this loss, as it has remained the only loss he has ever suffered thus far in his career, and has amassed an impressive thirteen fight win-streak that includes two victories over Faber.
The two longtime rivals put an end to their legendary feud at The Forum, that resulted in Cruz dominating the entirety of the bout with his slick movement he has come to be known for.
'The Dominator' took home a unanimous decision victory to successfully defend his title since reclaiming it from TJ Dillashaw in January, with the judges scorecards reading 50-45, 50-45, 49-46.
You can see the full fight highlights here:

https://www.youtube.com/watch?v=0qkAa8ABb7E