UFC welterweight champion Tyron Woodley hasn't been in the hot seat for long, but already is making some noise about huge fights. Mere minutes after starching Robbie Lawler at UFC 201, 'The Chosen One' was interviewed by top contender Stephen Thompson. 'Wonderboy' called for his shot at the belt, but was snubbed by Woodley in short order. The newly crowned boss of the division laid two names on the table–Georges St-Pierre and Nick Diaz.
Former 170-pound champion and UFC legend GSP has been inactive since a 2013 split decision over Johny Hendricks. 'Rush' took an extended leave of absence, referencing the lack of drug testing and personal issues as his reasons. In time we'd come to learn that St-Pierre still had the urge to fight, and just yesterday he announced he had joined the USADA testing pool. The obvious connotation from that statement is that GSP is coming back.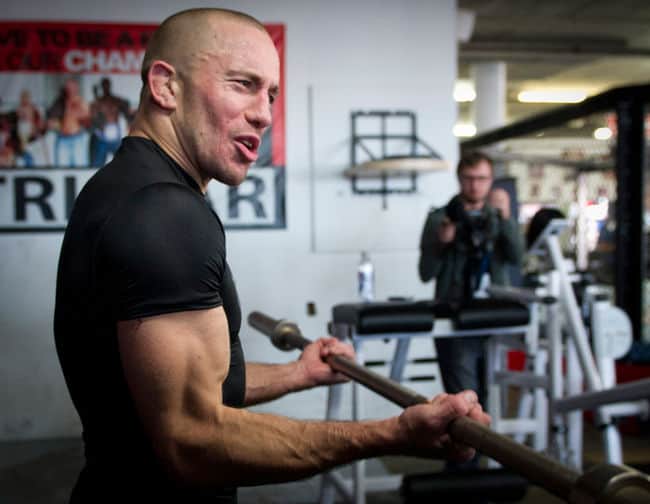 Money fights are the future
Former Strikeforce welterweight champ and cult UFC icon Nick Diaz had his suspension from the Nevada Commission end earlier this month. Once Woodley spoke his name, the 209 native gave a number of colourful interviews regarding the recently minted champion. In a hilarious moment, Diaz claimed Woodley 'needed a few more fights' before he could be considered as a worthy foe.
These comments did not go down well with 'The Chosen One,' who later responded by saying Diaz had 'talked himself out of the money fight.' The welterweight revival continued though, as St-Pierre doubled up the headlines by calling out Diaz for a rematch. Not one to miss out on all the fun, Woodley sat down with The Buzzer's Andy Nesbitt to talk about his next fight.

"Georges St-Pierre and Nick Diaz are stepping-stones to me making the UFC hall of fame. I like the St-Pierre fight at UFC 205, he has a big following in New York and I think it would make a great fight. The Diaz call out was because he was one of the guys who fought when there wasn't a lot of money in fighting. Out of all the guys I thought he really deserved a big money fight."
"This is the biggest opportunity for the UFC to blow this out of the water. The former champion, a legend, and (me) the future of the sport. I have to go out there and prove to myself I'm the best in the world."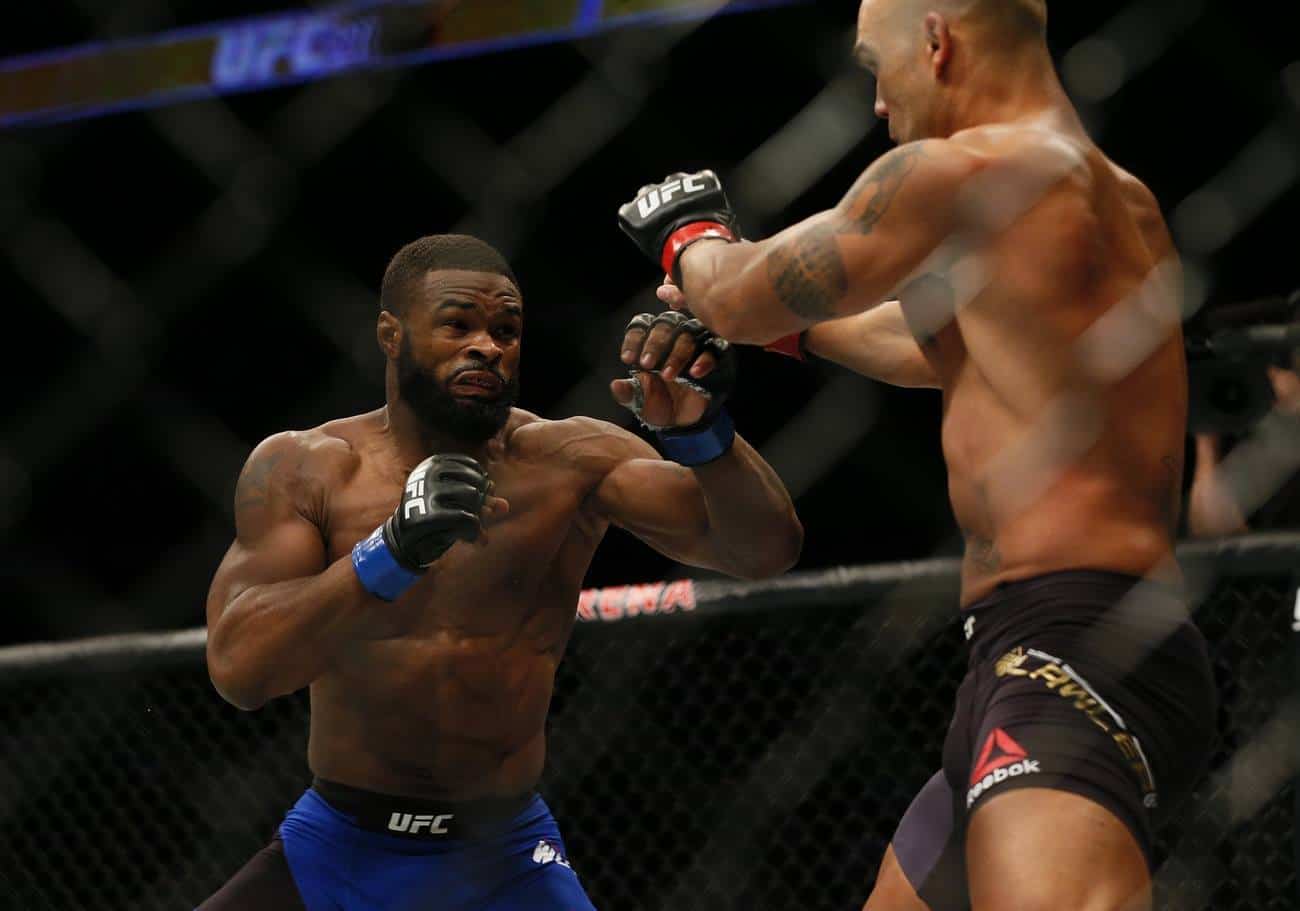 Respect for CM Punk
"Fighters get enough flack from the fans. Fighters should not be giving someone else who competes that kind of flack."
There's a lot of potential for Tyron Woodley's future as UFC champion. Do you think e can beat Nick Diaz or Georges St-Pierre? If so, there's no denying he'll be well up there with the best welterweight champs of all-time.