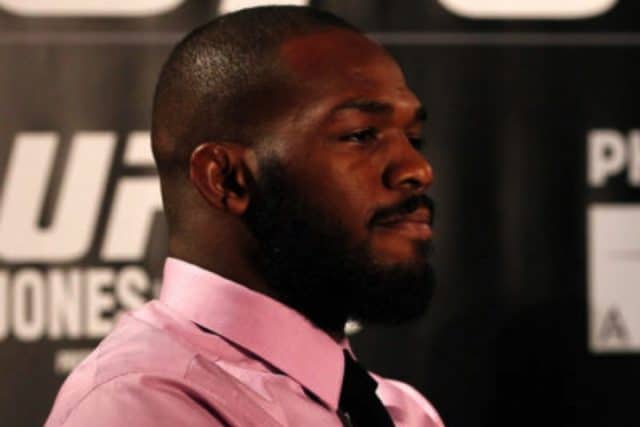 The unthinkable happened Tuesday after reports revealed Jon Jones had failed yet another test for performance enhancing drugs following his third-round knockout over former champion Daniel Cormier at UFC 214.
Rumors and speculation has run rampant over whether or not Jones will be stripped again for failing as was the case in his interim title win over Ovince Saint Preux last year.
Check out what fight fans, fighters, and writers alike had to say on social media after hearing the news:
CONFIRMED with Dana White: Jon Jones failed drug test at UFC 214. Per White, he hasn't been formally stripped of title yet. Wow.

— Brett Okamoto (@bokamotoESPN) August 23, 2017
.@JonnyBones pissed hot again?… What a shocker. #toldyouso

— Colby Covington (@ColbyCovMMA) August 23, 2017
Hoping the news of Jon Jones positive test is not true. Damn

— Ian McCall (@Unclecreepymma) August 23, 2017
JON JONES IS REUNITED WITH THE LIGHT HEAVY WEIGHT CHAMPIONSHI- pic.twitter.com/qwBh4pGxIO

— PantsFreeZone (@PantsThreeZone) August 23, 2017
Daniel Cormier after hearing about Jon Jones pic.twitter.com/RSSme9TwPn

— Richard combs (@RichardBret) August 23, 2017
I hope @JacksonWinkMMA is done throwing rocks my way. #ufc219 #CyborgVHolm @ufc @danawhite @seanshelby @Mickmaynard2 let's announce this!

— #UFC219 CyborgVHolm (@criscyborg) August 23, 2017
This is just the setup to Jones vs Lesnar. https://t.co/jEWMP0m6CW

— Angela Hill (@AngieOverkill) August 23, 2017
@JonnyBones is a good guy!!! There are many sides to this conflict! #FakeNews ????????????????????????

— Jordan Johnson (@doublejmma) August 23, 2017
Jon Jones tests positive for steroids and is stripped of his title!?! Goes back to Cormier? #Disappointed

— Dan Hardy (@danhardymma) August 23, 2017
I feel for @dc_mma the most in this whole thing.

— Will Brooks (@ILLxWillBrooks) August 23, 2017
@dc_mma Looks like you get your belt back, congrats! Are you ready for No Time ⌚️?

— Volkan Oezdemir (@volkan_oezdemir) August 23, 2017
Damn. Damn. pic.twitter.com/HSpVf7aUsb

— Brendan Schaub (@BrendanSchaub) August 23, 2017
Welp jones jones lol biggest wast of talent popped again! Get the fuck out dude. Stick a fork in em he's done.

— Erik Jon Koch (@NEWBREED04) August 23, 2017
Tainted supplement excuse in 321

— Al Iaquinta???? (@ALIAQUINTA) August 23, 2017
If you enjoyed this story, please share it on social media!