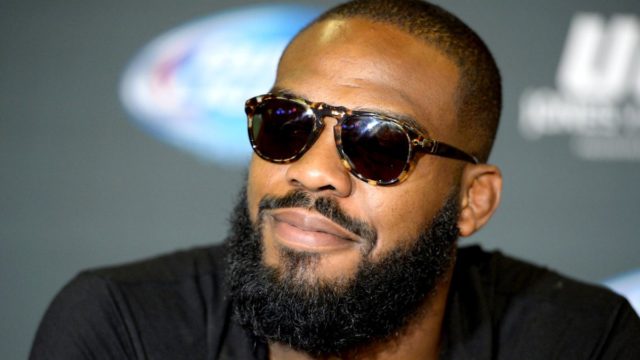 Former UFC light-heavyweight champion Jon Jones took the first step to coming back to the world of MMA today, as he stood in front of an Albuquerque judge to answer for his New Mexico hit & run saga. With a potential 18 month stint in jail and $5000 fine up for grabs, many will argue that Jones got off very lightly with no felony charges and an 18 month probation sentence.
When considering Nick Diaz's recent five year ban for marijuana, albeit in an athletic commission hearing, it make Jones' sentence for breaking a pregnant woman's arm while off his head on god knows what seem even more lenient.
Here's how Twitter reacted to Jon Jones avoiding jail time:
Jon Jones is by far the luckiest man walking God's green earth today. No felony, no Fees, and No Fines, just… http://t.co/W4lLoTUddJ

— Brian C. Lemons (@mrblemons) September 29, 2015
No jail time or felony conviction for Jon Jones after that hit-and-(literally)run. If you commit a crime in America, it helps to have money.

— Ben Fowlkes (@benfowlkesMMA) September 29, 2015
Jon Jones avoids a formal conviction of the felony count. He has also been ordered to make 72 appearances for charity or youth outreach.

— Brett Okamoto (@bokamotoESPN) September 29, 2015
Jon Jones gets no jail time. His next opponent is getting murked ugly.

— North South MMA (@NorthSouthMMA) September 29, 2015
Now let's see how truly contrite Jon Jones is after this experience. And I hope he realizes the bullet he dodged. @UFC #PleaHearing

— Michael J. Bautista (@MikeJBknows) September 29, 2015
Jon Jones beat the case like he did the 205 division @FighterNtheKid

— Pepe Jitsu (@jdm8817) September 29, 2015
Jon Jones — Dana White Attends Court Hearing …Supporting Ex-Champ (PHOTO) http://t.co/khNdHMFaH0 via @TMZ_Sports #UFC #MMA

— HeinousZA (@HeinousZa) September 29, 2015
Jon Jones gets another slap on the wrist. Hopefully this will finally teach him a lesson. Can't wait to see him fight again. #UFC #MMA

— Jay Russell MMA (@JayRussellMMA) September 29, 2015
You would literally want to be the stupidest person alive to break into Jon Jones' house.

— Seán Sheehan (@SeanSheehanBA) September 29, 2015
"Car crash, what car crash your honour?" #UFC #JonJones pic.twitter.com/Cj1rKuvvnz

— EOW (@_EOW_) September 29, 2015
If you enjoyed this story, please share it on social media!