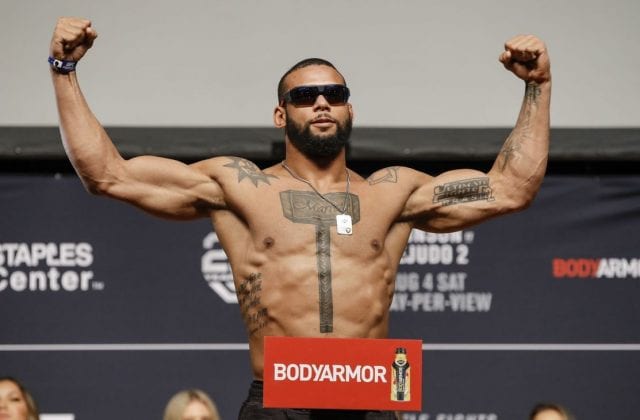 Earlier today (Sat. February 23, 2019), UFC on ESPN+ 3 went down from the O2 Arena in Prague, Czech Republic.
In the main event of the night, Thiago Santos picked up a huge knockout victory over Jan Blachowicz. After his victory, Santos called out the winner of next week's UFC 235 pay-per-view (PPV). Jon Jones will be taking on the Anthony Smith in the main event to defend his light heavyweight championship. It will be his first UFC title defense since 2015 when he previously reigned as champion.
Santos will be in attendance for the fight, hoping to face off against the winner after it's all said and done. However, tonight he will celebrate his big knock out victory over one of the division's finest. Check out how the mixed martial arts (MMA) community reacted to the finish on Twitter below:
If you enjoyed this story, please share it on social media!