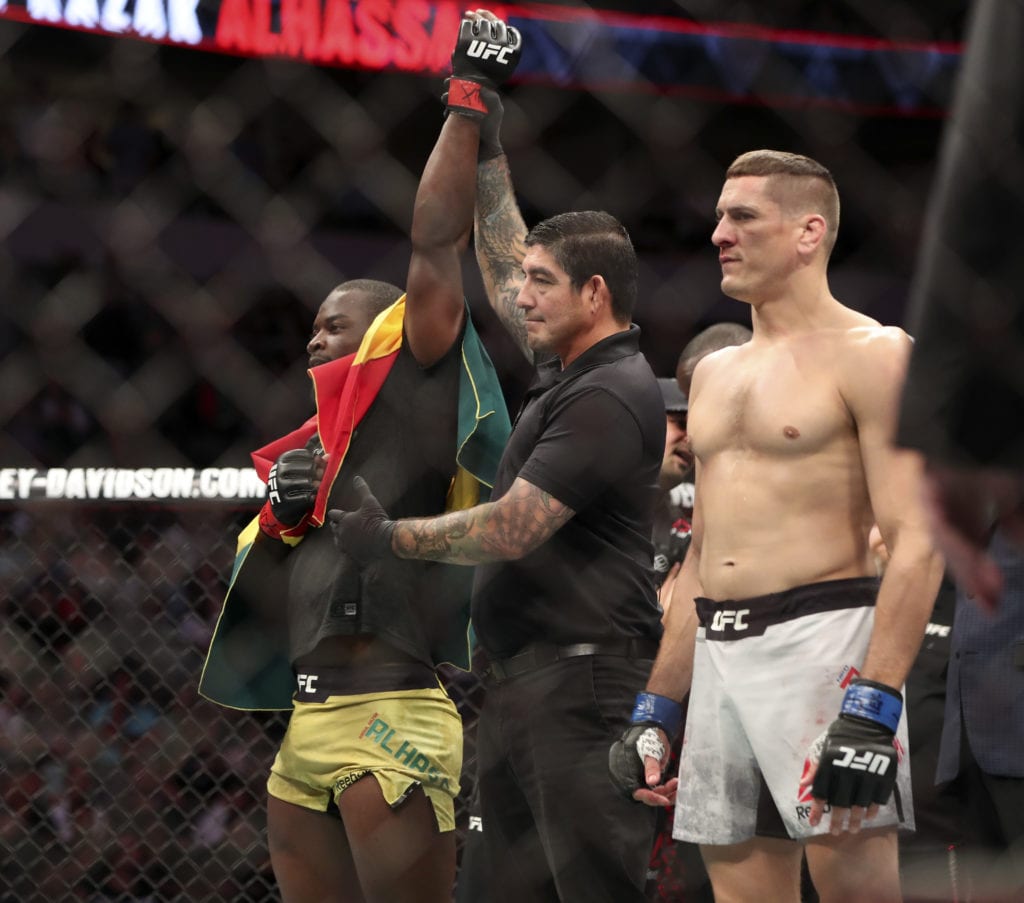 Welterweight Has Some Fresh Blood
Abdul Razak Alhassan may be 33 years old, but when your fights don't get out of the first round you don't seem to age as fast. And Texas's Geoff Neal showed that he has feet of steal to go with his hands.
Both Alhassan and Neal add depth to a welterweight division that has grown a bit stale as of late. In Alhassan you have a 170-pound destroyer that calls Arlington, Texas home. Neal, also a Texas native, landed one of the most vicious head kick KO's you will ever see at UFC 228.
So where do these Texas boys go from here?
For Neal, a matchup with someone in the 15-25 range would be prudent. However, Alhassan presents a more difficult challenge for matchmakers. Most likely Alhassan will draw a top 15-ranked opponent for his next fight.
Either way, the welterweight division has some fresh blood and things should get interesting.