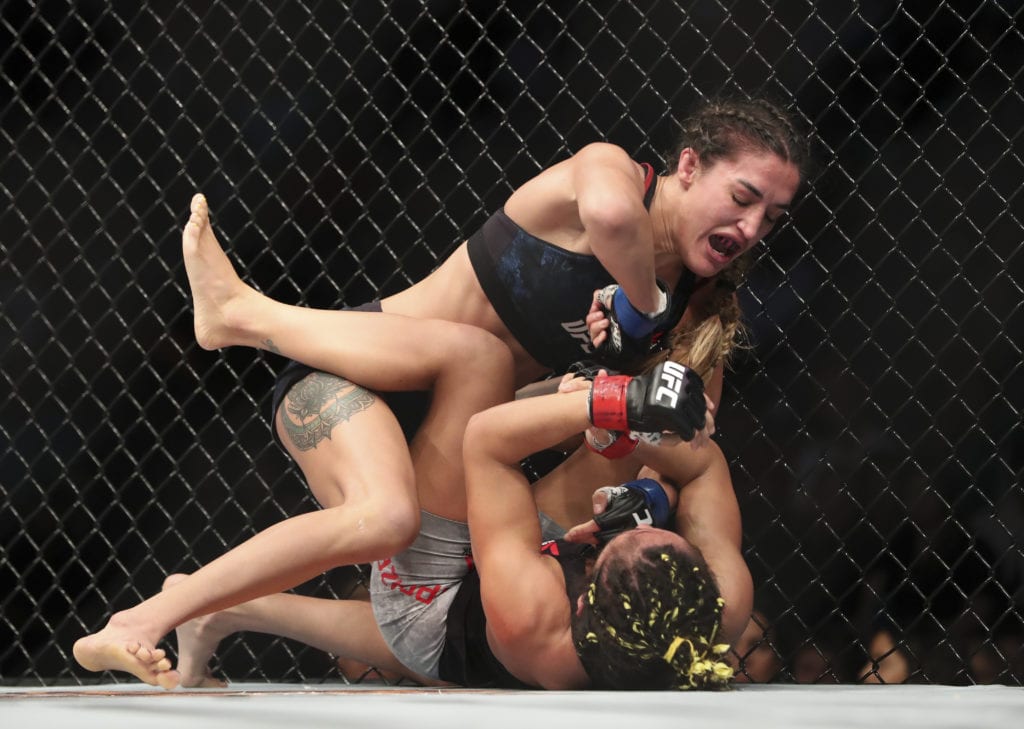 Tatiana Suarez Is Truly The Female Khabib
Suarez had her way with Carla Esparza as she demonstrated some high-level ground and pound en route to a dominant TKO stoppage at UFC 228.
The undefeated Suarez continues to turn heads and answer naysayers. Her dismantling of former champion Esparza raises questions, mainly if Suarez challenge for the title in the near future?
I think the answer to that question is yes, but I also believe Suarez is at least one more impressive win away from earning said title shot.
She still shows a dominant ground game unlike any other UFC mat technician than lightweight champion Khabib Nurmagomedov.