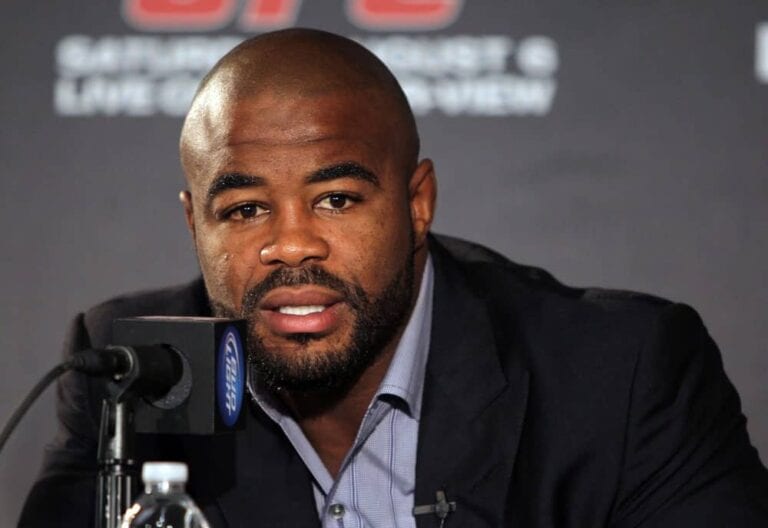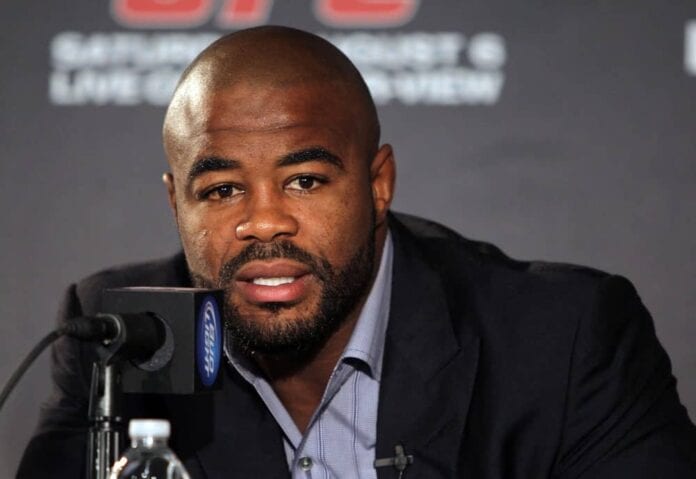 Anthony "Rumble" Johnson shocked the world this past weekend at UFC on FOX 14 knocking out then No. 1-contender Alexander "The Mauler" Gustafsson. In the process, Johnson solidified himself as the top 205 pound challenger and earned himself the next shot at reigning light heavyweight king Jon Jones.
Needless to say, former title challenger and former champion "Suga" Rashad Evans was beyond proud of his Blackzilians training partner, "Rumble". Evans was quick to predict that Johnson would score a victory over Gustafsson prior to the fight and now it seems as if "Suga" has a bold prediction for when Johnson and "Bones" meet later this year (via Instagram):
"I'm extremely proud of my brother Anthony Johnson for his complete annihilation of Alexander Gustafsson! Rumble's journey to be where he is right now is story of inspiration. I'm blessed to have the privilege to watch my bro develop as a fighter and most importantly a person. Now let me be the first to tell you that Rumble is gonna knock Jones out with an uppercut!!"
Predicting that "Rumble" will dethrone the champ is one thing, but predicting a finish is a different story, but Evan's hypothetical scenario may not be too far-fetched if you think about it. Johnson clearly possesses brutal power in both is punches and kicks, and may just be the best knockout artist in the light heavyweight division.
If the Blackzilian product can catch Jones, which of course is no easy task, we could see the champion sleeping on the canvas. Johnson even went as far to warn the champ as well, telling Jones to keep his hands up or it will be lights out at the FOX desk after this past weekend's fights.
It's hard to envision "Bones" losing after being so dominant for so long now, but "Rumble" Johnson could quite possibly be his most dangerous challenge to date. Do you agree with Evans, will the heavy handed knockout artist Johnson be able to put Jones away when they finally meet?